Refrigerator Pickles 2 Ways no-canning needed and I'm here to show you how to make them!
Dill plus bread & butter, Quick, Easy & No-Canning Needed!
I promise you it's the easiest thing since bread & butter!
As a bonus, I'm including both bread & butter and dill pickles!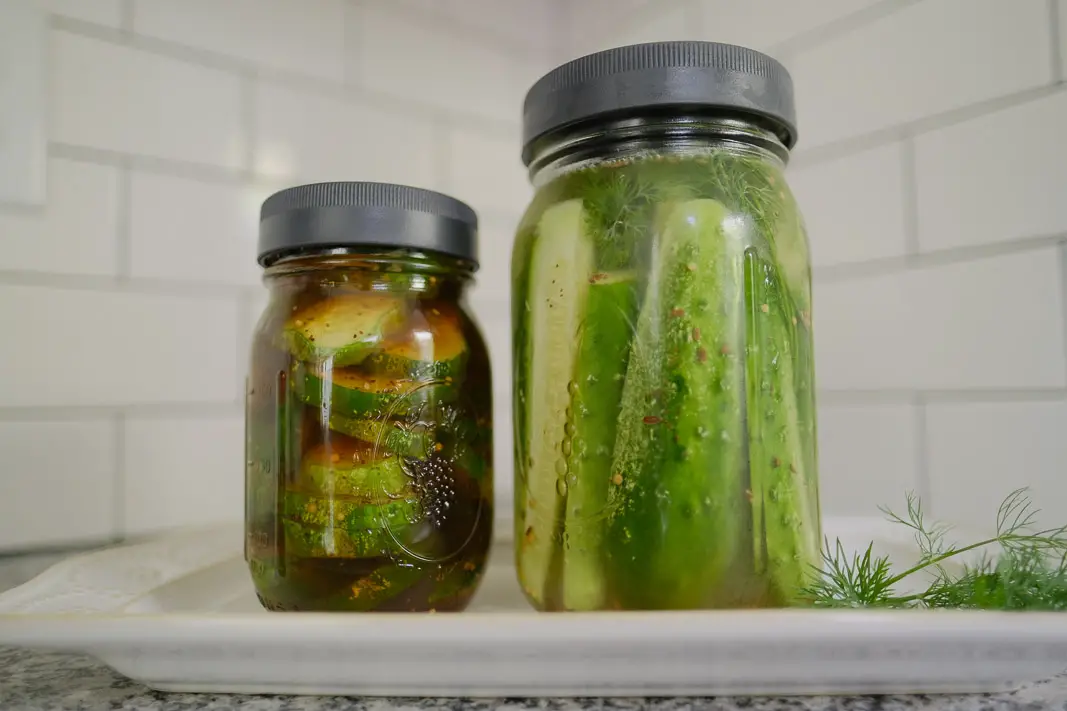 I don't know about you, but there's just something about opening that refrigerator door to have a big ole' juicy jar of pickles looking back at you just waiting to be enjoyed on the back porch on a hot summer day! And if you live in the South, like I do….well you just might take a big ole' swig of that pickle juice right out of that cold mason jar! Now that's when you know you live in the South!
What is a Pickle?
Well, it's simply a small cucumber preserved in a brine solution of vinegar.
Most pickles are varieties of cucumbers grown specifically for pickling.
If you'd like to know how I go about Growing my Cucumbers for Pickling, Enjoy THIS BLOG.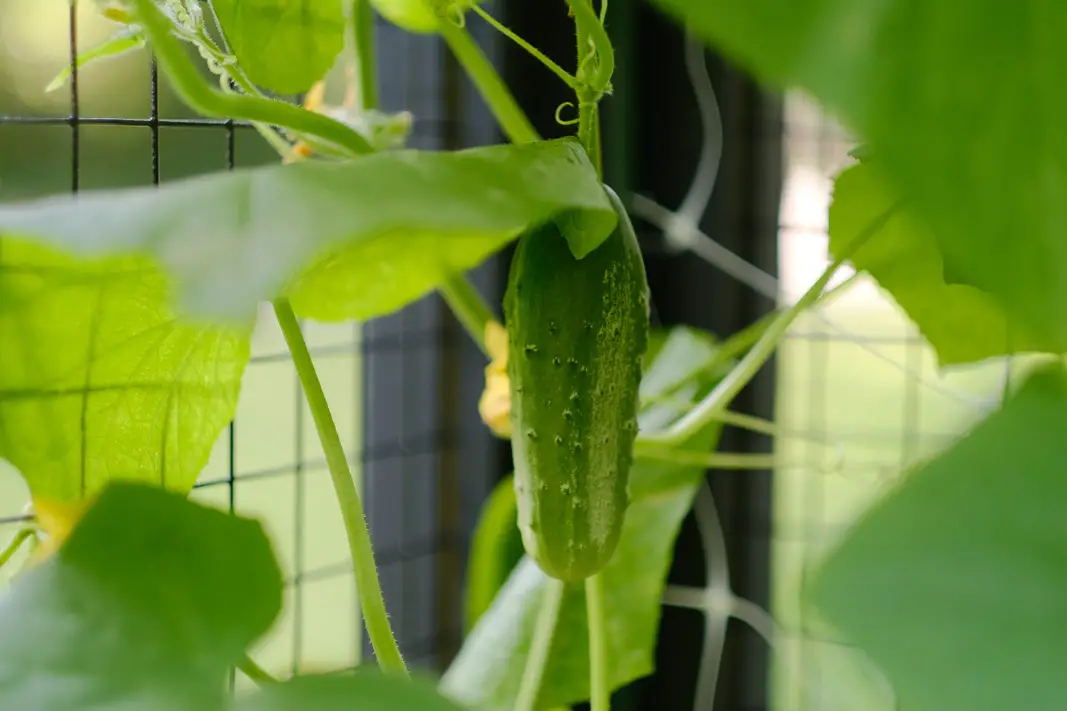 Are Pickles Healthy or Good for You?
Pickles are indeed a low in fat, low calorie snack which include other benefits.
They can benefit by providing Vitamin K, Vitamin A, Potassium, Vitamin C, and Electrolytes
That being said, they can be high in sodium therefore people with high blood pressure may want to limit their intake of pickles.
How to Make Refrigerator Pickles 2 Ways both dill plus bread & butter…
SUPPLIES YOU WILL NEED:
HOW TO PREPARE dill pickles: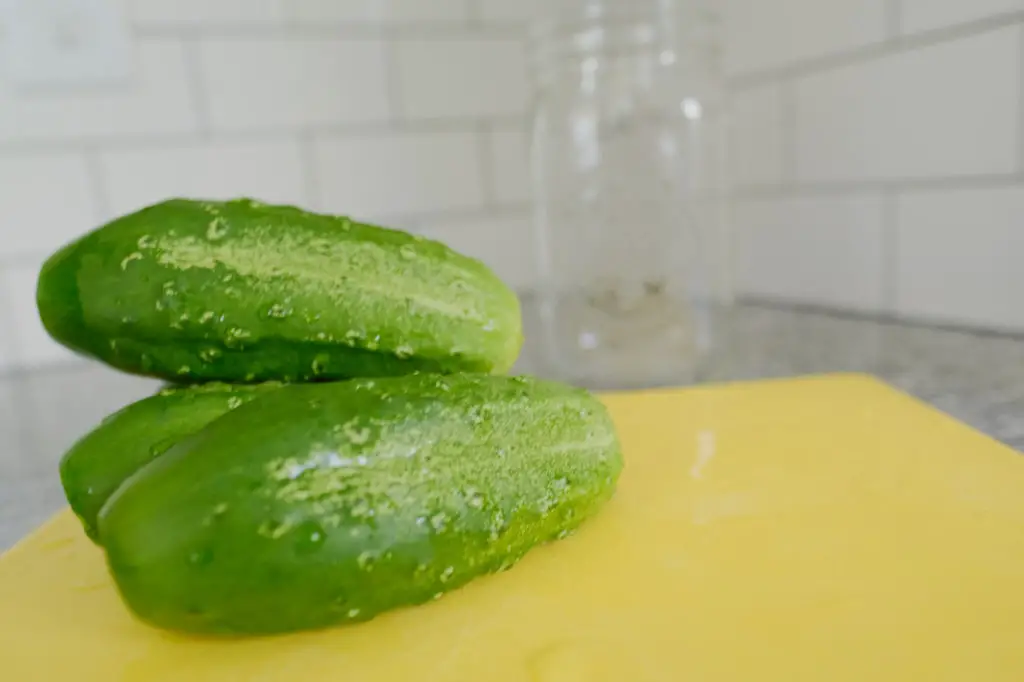 Pick or Purchase Cucumbers, Wash, Slice into Wedges, Pack Full into 1 Quart Jar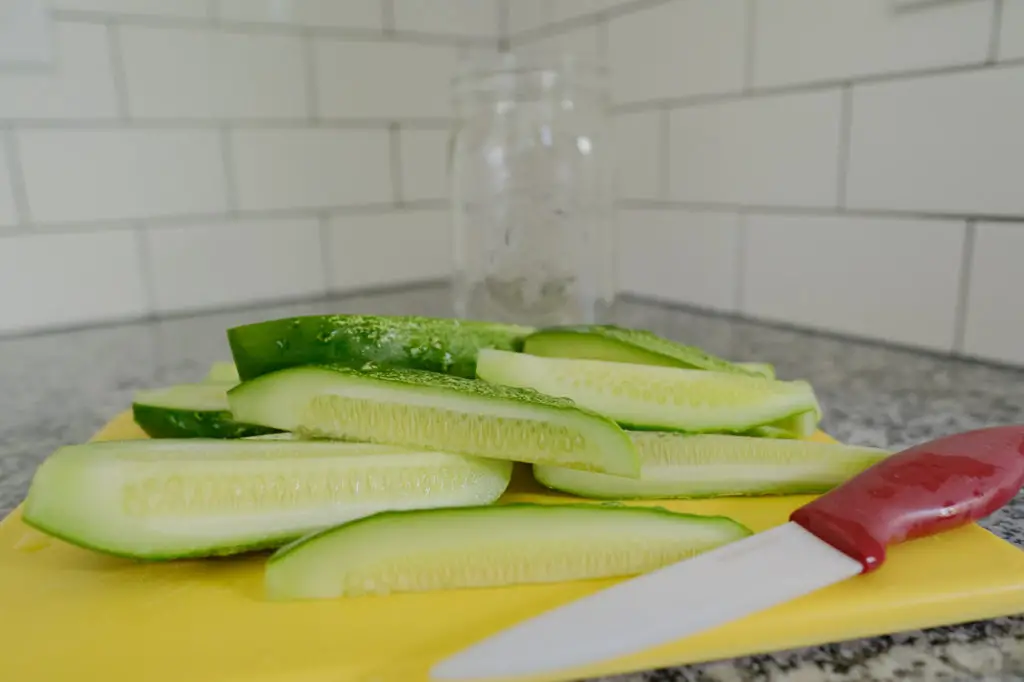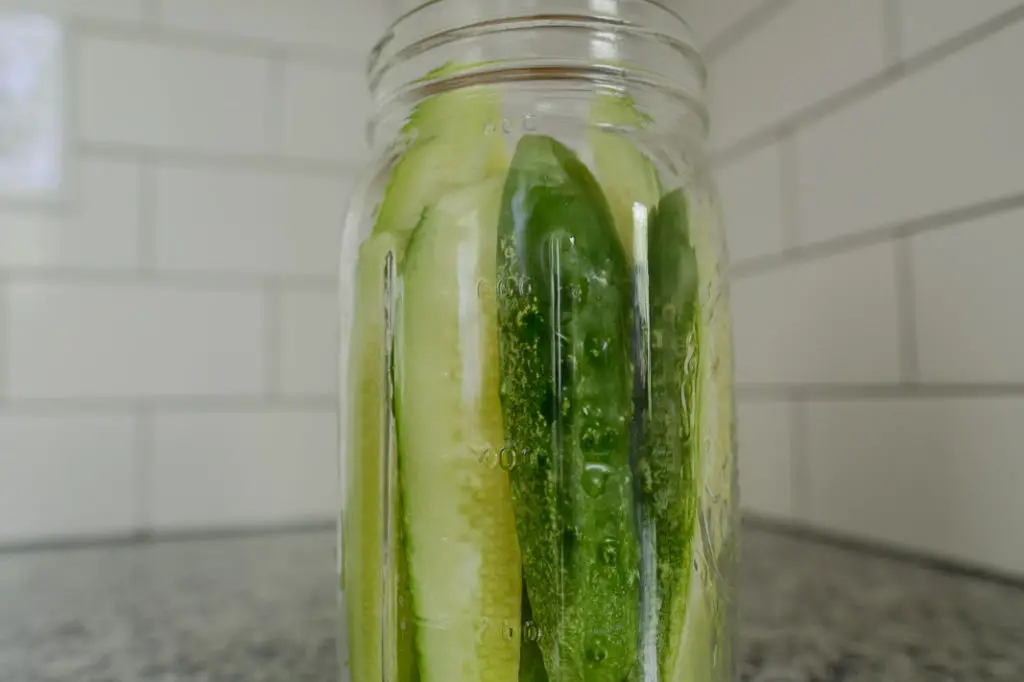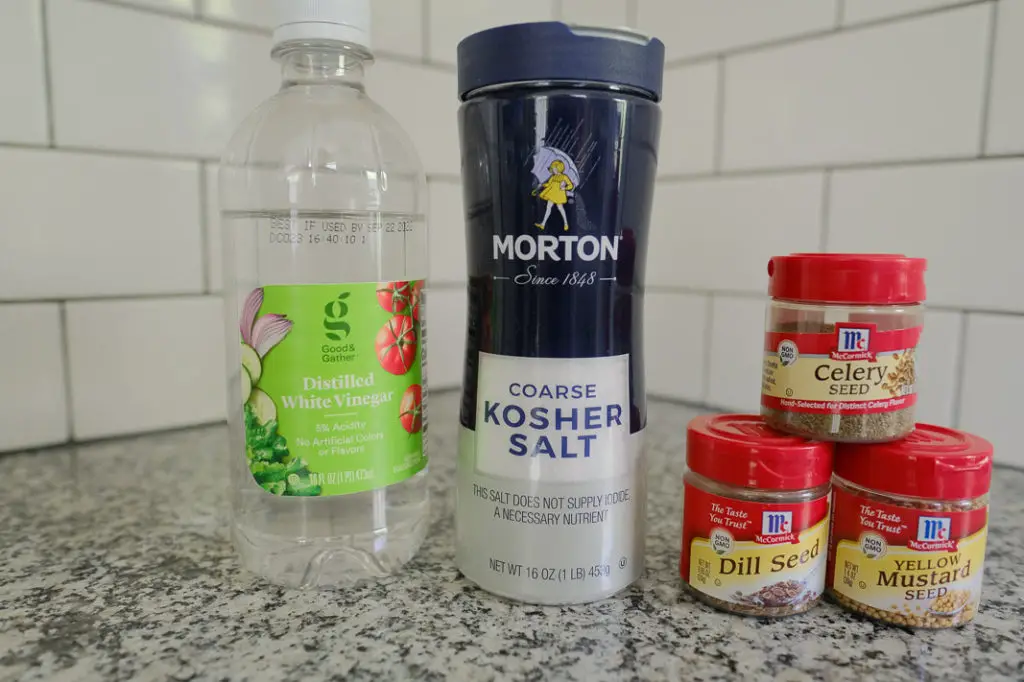 Combine, White Vinegar, Kosher Salt, Dill Seed, Celery Seed, and Mustard Seed, Pour Over Pickles
Top with Fresh Dill, Cover with Lid (THIS LID has Made me Love of Canning Jars even MORE!)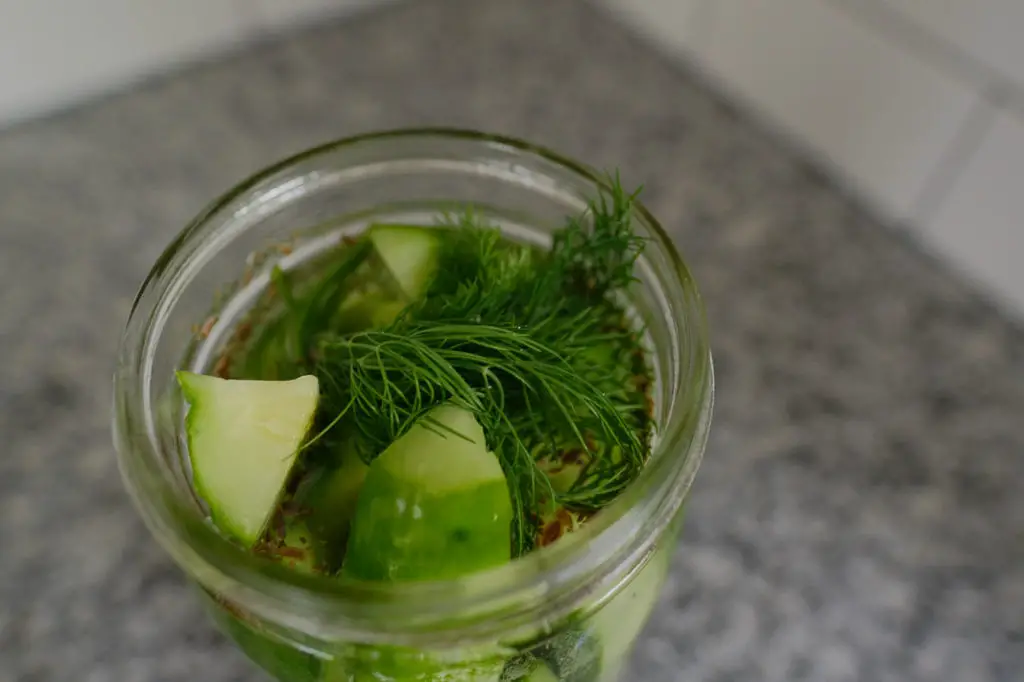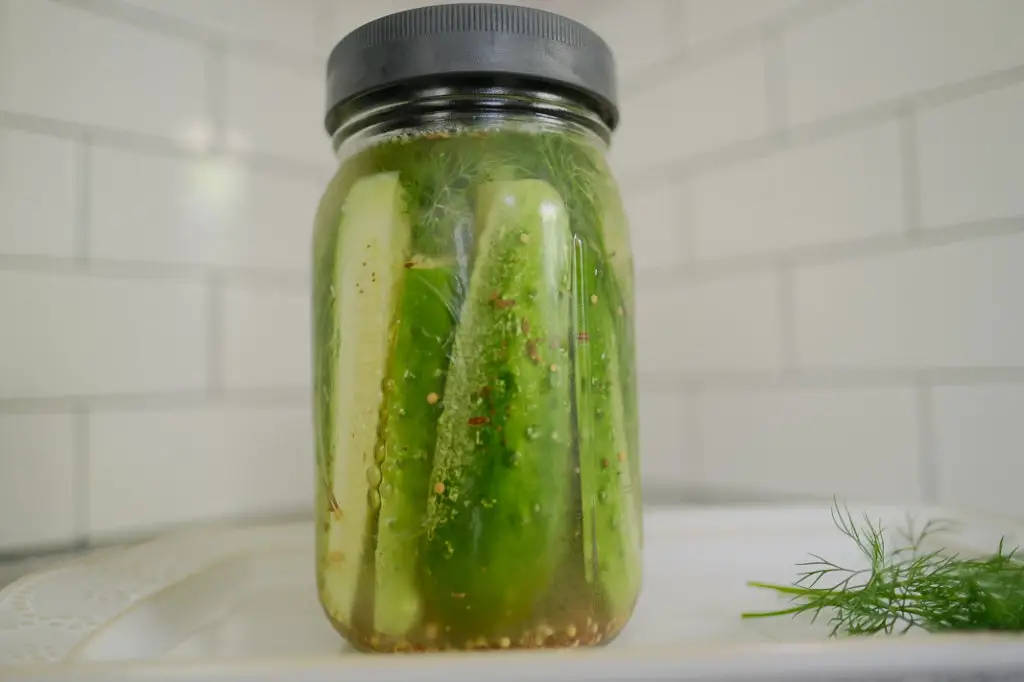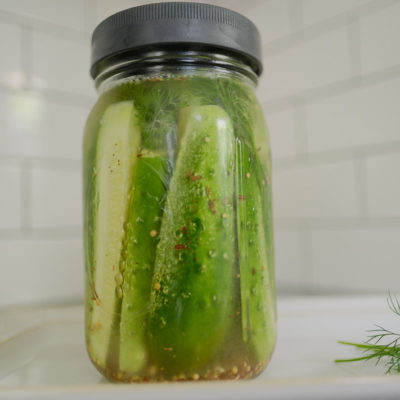 Refrigerator Overnight Dill Quick Pickles
Quick & Easy Overnight Pickles No-Canning Needed!
Ingredients
3-4

Pickling Cucumbers

(home grown if possible)

1

1/3 to 1/4 C

Water

(depending on how packed full the jar is)

4-5

tbsp

White Vinegar

(subject to taste of how vinegary you prefer)

1

tbsp

Kosher Salt or Pickling Salt

(it's very important to use recommended salt)

1/2

tsp

Mustard Seed

1/2

tsp

Dill Seed

1/4

tsp

Celery Seed

6

sprigs

Fresh Dill

(I love growing my own)
Notes
Pick Home Grown Pickling Cucumbers or Gather them at Your Local Supermarket
Wash Cucumbers
Slice is Spears
Add Speared Cucumbers to 1quart Jar
Combine All Ingredients & Pour into Jar, Top with Fresh Dill
Refrigerate Overnight
Keep Refrigerated, Eat within 1 week
HOW TO PREPARE BREAD & BUTTER PICKLES:
Preparing Bread & Butter Pickles are much of the same as Dill Pickles, with Two additional steps.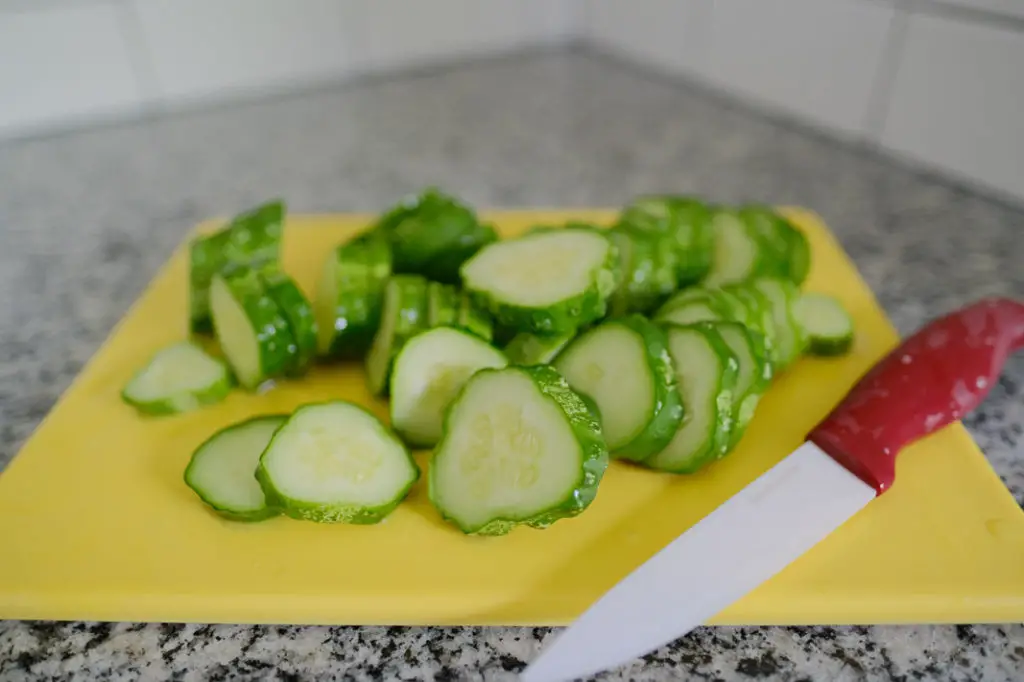 Pick or Purchase Pickling Cucumbers, Wash Cucumbers, Slice Cucumbers
Coat Sliced Cucumbers in Kosher Salt, Refrigerate for 1Hr & Rinse Thoroughly, Place in 1 Pint Jar
I Really like THESE 1 PINT WIDE MOUTH JARS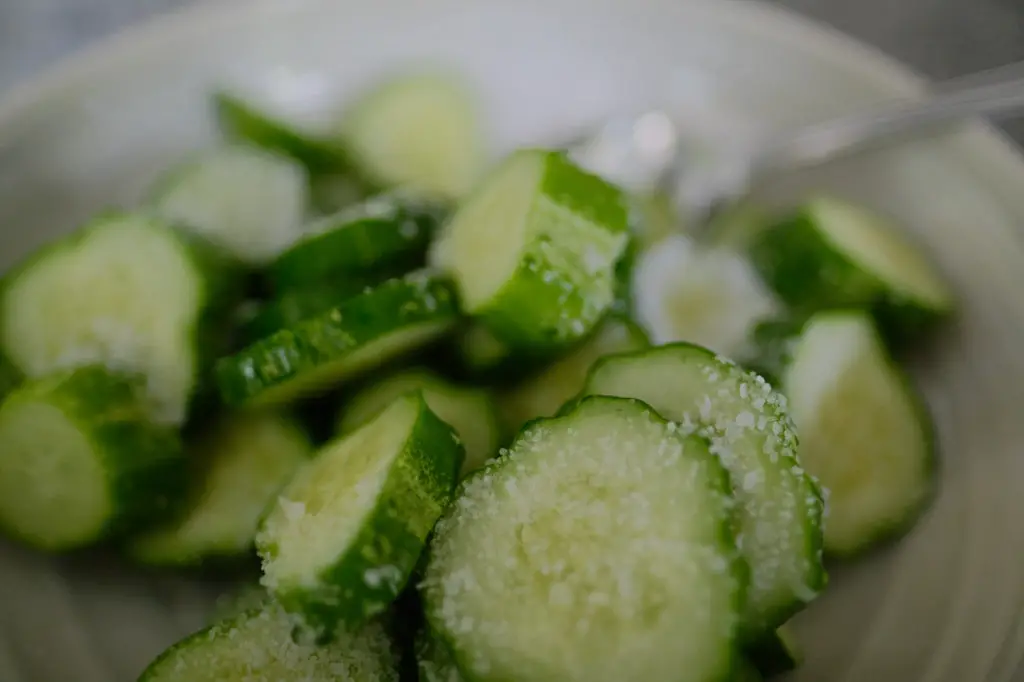 Combine All Ingredients and Heat on Stove until Sugars are Dissolved only takes a few moments
Let Cool a Bit, Pour Ingredients over Sliced Pickles in the 1 Pint Jar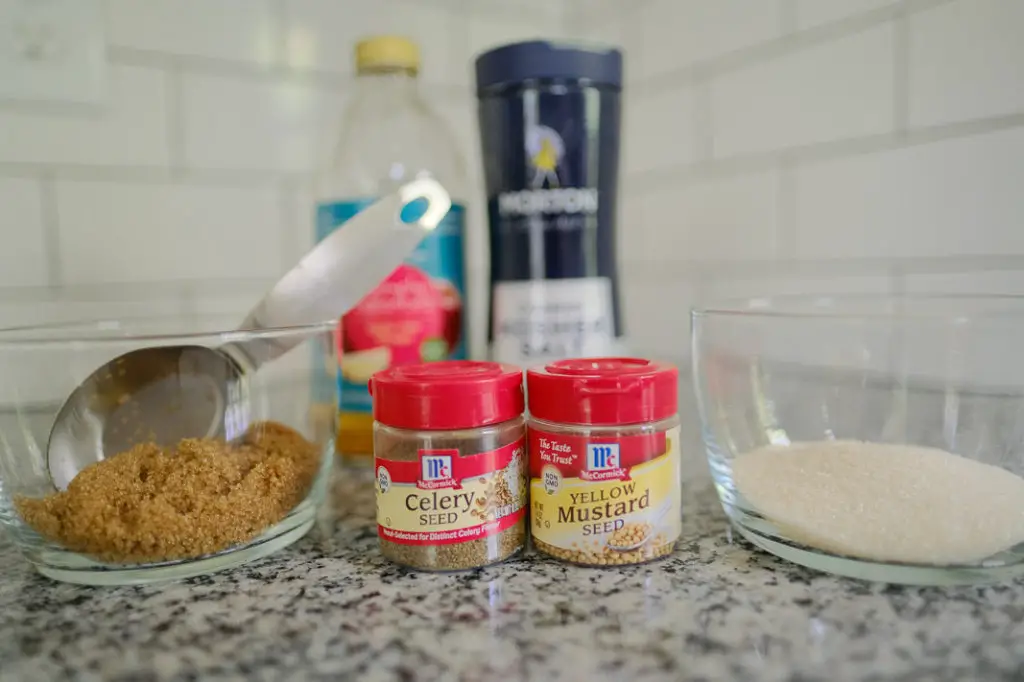 Refrigerate overnight, Eat within 1 Week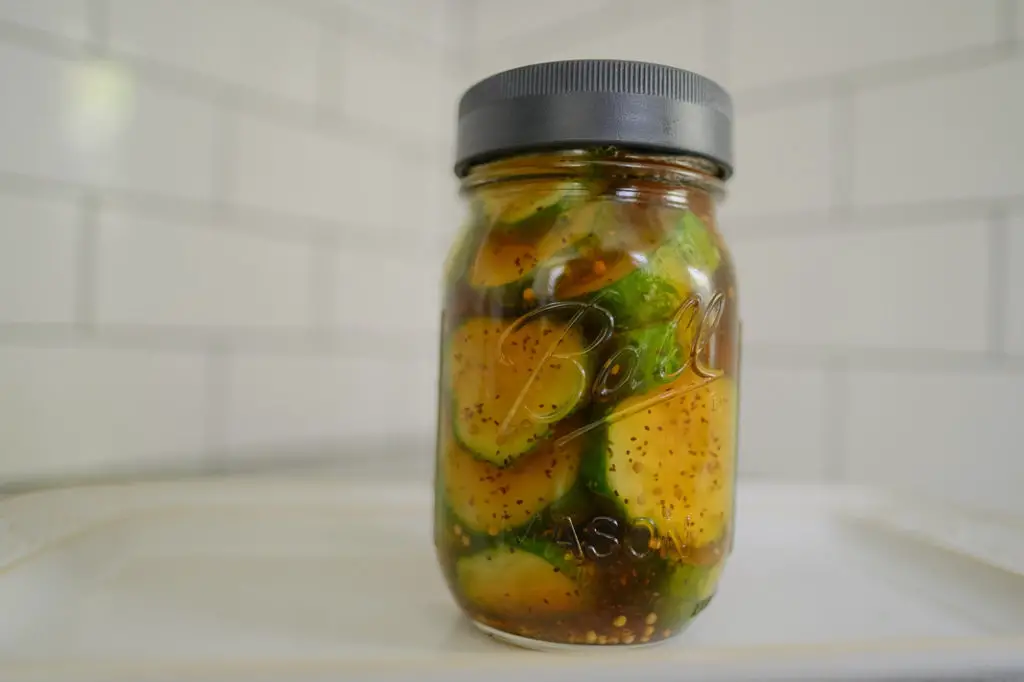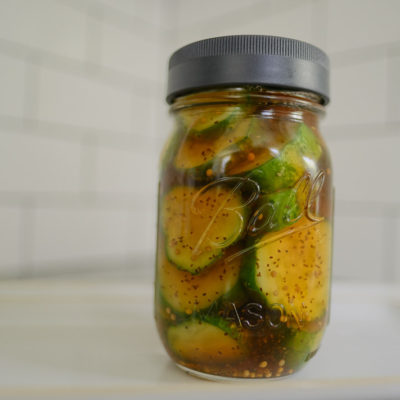 Refrigerator Overnight Bread & Butter Quick Pickles
Quick Overnight Easy Refrigerator Pickles No-Canning Needed!
Ingredients
3-4

small

Pickling Cucumbers

1/2

cup

White Sugar

1/2

cup

Brown Sugar

1/2

tsp

Kosher Salt

1/2

tsp

Mustard Seed

1/2

tsp

Celery Seed

1 1/2

cup

Apple Cider Vinegar
Notes
Wash Cucumbers
Slice Cucumbers
Coat Cucumber Slices with Kosher Salt, Refrigerate for 1 Hour
Rinse and Drain Cucumbers after the 1 Hour
Pack 1 Pint Jar with Cucumber Slices
Mix All Remaining Ingredients on Stove until Sugars are Disolved
Let Cool
Pour Mixture Over Sliced Cucumbers in Jar
Refrigerator 
Keep Refrigerated, Eat within 1 week
Thank you for enjoying my Blog!
I sure do appreciate it and would love to hear from you in the comments!
Peace, Love, and Simple Living Friends!
~Erin