Have you ever wondered how to Grow Pickling Cucumbers on a Simple Trellis in your Garden?
Wouldn't you simply adore reaching in your refrigerator to grab a hand grown pickle!
You're probably thinking it's too much work, too hard of a process to pickle my cucumbers.
Well, I'm here to tell ya, it's not….it's actually quite easy to grow cucumbers for pickles.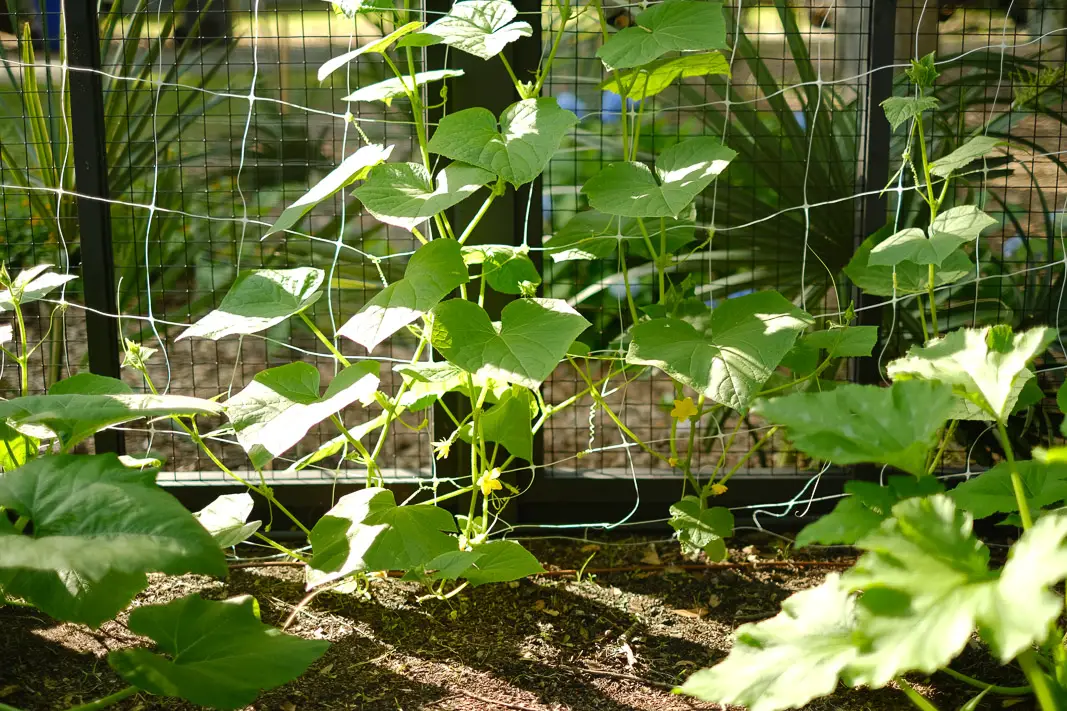 HOW TO GROW PICKLING CUCUMBERS ON A LIGHTWEIGHT TRELLIS
STEP 1: SELECT YOUR CUCUMBER SEEDS
I prefer THESE SEEDS "National Pickling Cucumber"
STEP 2: PREPARE YOUR TRELLIS
Cucumbers love to climb! There are many types of trellises to choose from, however after much trial and error I have found THIS SIMPLE LIGHTWEIGHT SOFT TRELLIS is simply amazing!
Seriously, I love it for my cucumbers, my peas, my squash and my beans!
STEP 3: PLANT YOUR SEEDS
Depending on your growing zone, you can choose to direct sew in the ground or you can start in a greenhouse. I'm in Zone 8b, therefor I alway direct sew my cucumbers. Plant in a sunny location.
STEP 4: WAIT, LOVE, & CARE
Now it's time to wait, love and care for your little ones.
Within just a few days you'll most likely see the little seeds sprout, you'll want to water and feed your seedlings. We love using THIS FERTILIZER
STEP 5: HARVEST
Oh my goodness, if you are like me you are jumping for joy from the vision of all these little cucs hanging upon their vines just waiting to be pickled! When your cucumbers reach the size of about
3 to 4 inches is when you'll want to harvest them for pickling. I have 2 favorite Harvesting Baskets, THIS ONE is my Small one, perfect for a Small Harvest and This LARGE one for my Larger Harvests.
The reason I have found these baskets to be perfection is due to their multi-use. They provide me a way to set the basket on the ground while harvesting, rinse in my outdoor sink, and bring inside for a second rinse in my indoor sink. (see cute pic below with my fave basket & boots)
STEP 6: PICKLE TIME!
That's right, now it's time to pickle your Cucumbers!
You may be wondering just how to go about turning those lovely cucumbers into crunchy pickles.
Well, not to worry….
I've got that taken care of for you in my BLOG:
HOW TO MAKE REFRIGERATOR PICKLES TWO WAYS; dill and bread & butter
In this blog I provide step by step how to make Bread & Butter and Dill Pickles in an Easy Refrigerator No Canning Process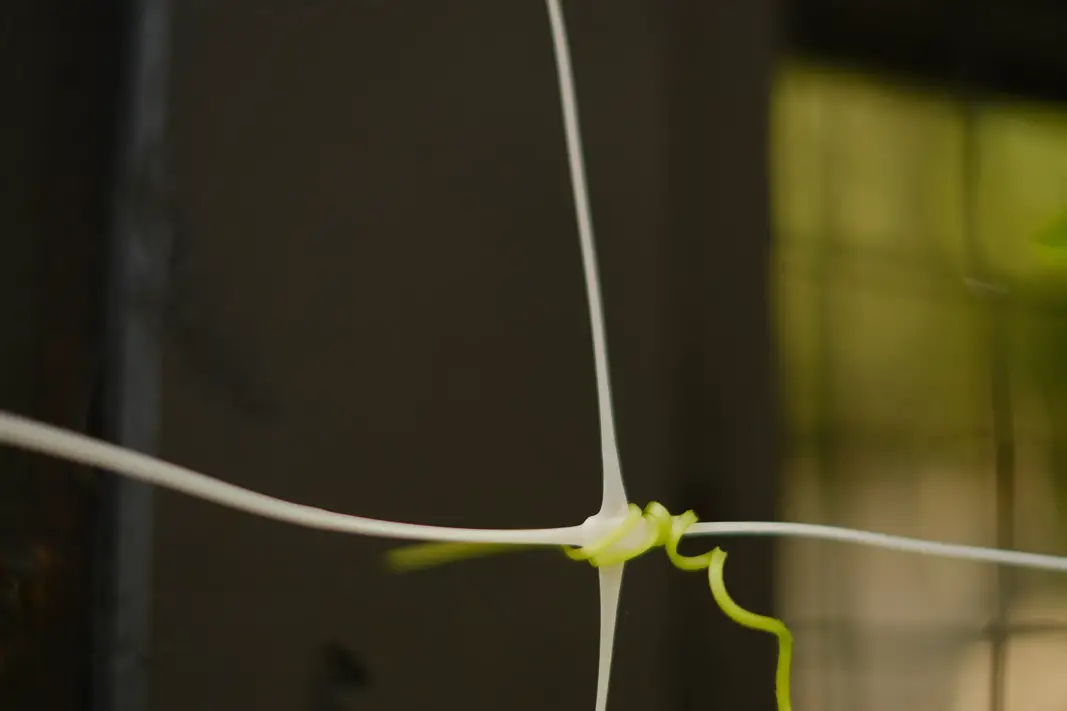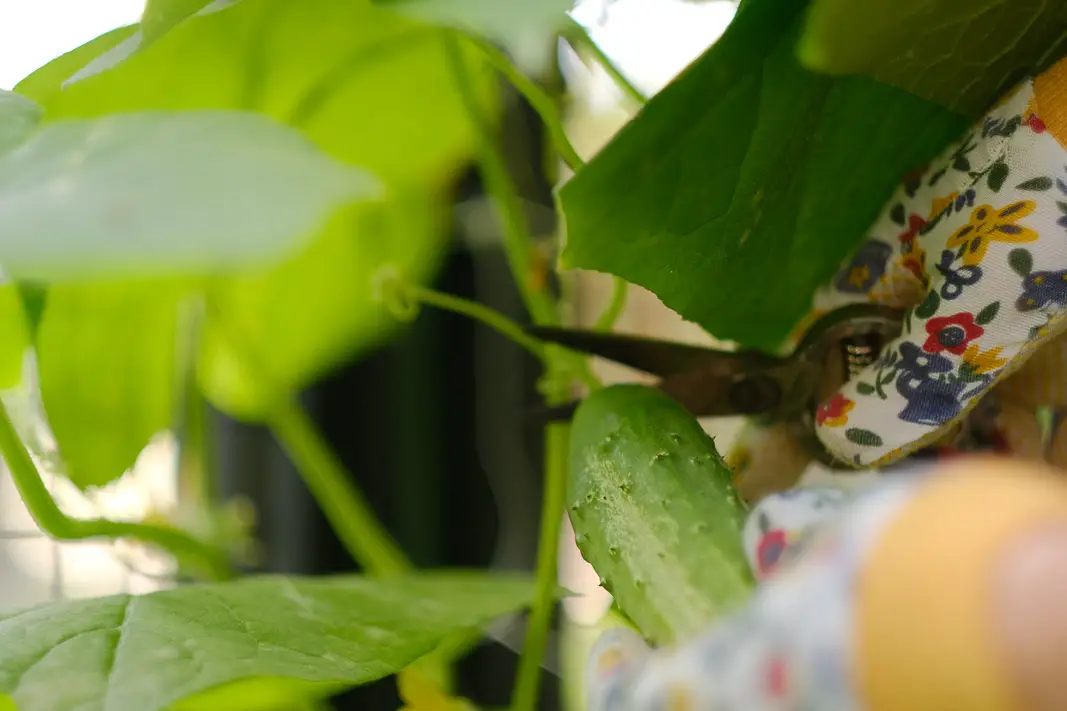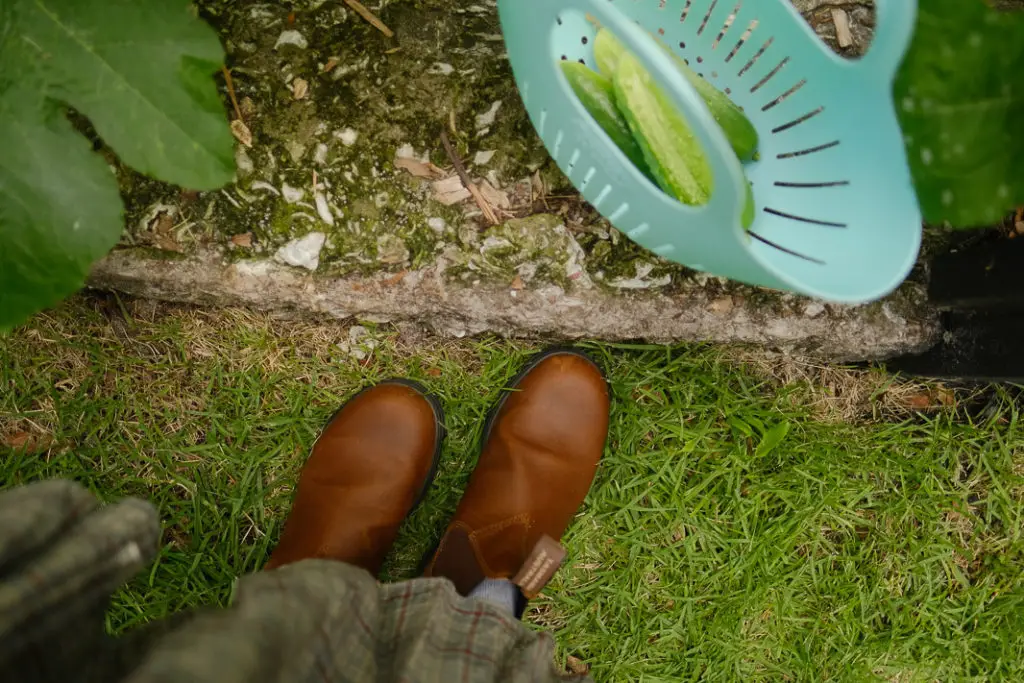 Thank you for enjoying my Blog!
I sure do appreciate it and would love to hear from you in the comments!
Peace, Love, and Simple Living Friends!
~Erin