You may be wondering How to Harvest, Bake, Cook & Eat Spaghetti Squash the Small Wonder Winter Squash? I'm gonna help you grow your own food in the garden! Why eat pasta, when you can eat your winter squash just like you would spaghetti?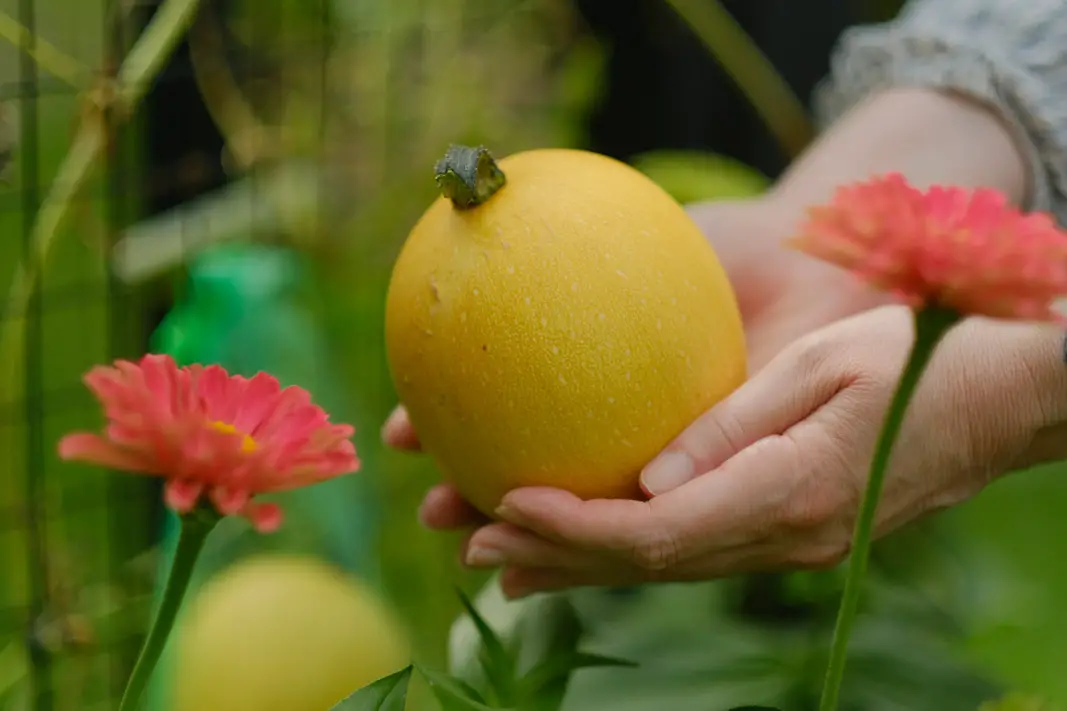 What is a Small Wonder Spaghetti Squash?
A Small Wonder Spaghetti Squash is a super cute small personalized version of the known larger Spaghetti Squash. It's a Winter Squash which means it stores perfectly for up to six months!
NUTRIENTS IN SPAGHETTI SQUASH:
VITAMIN A: good for your vision, boosts your immunity
VITAMIN C: boosts your immunity, wound healing, helps with absorption of iron
VITAMIN B6: reduces depression, may help with weight loss, boosts brain preformance
CALCIUM: good for bones
IRON: boosts your immunity, restores sleep, improves concentration
HOW TO grow & HARVEST WINTER SQUASH:
I PREFER TO GROW MY SMALL WONDER SPAGHETTI SQUASH AS A CLIMBING VINE
it takes up less space and the plants produce really well.
I USE THESE MESH PRODUCE BAGS TO HELP SUPPORT THE SQUASH AFTER THEY DEVELOP
These bags mentioned are truly a garden's saving grace, I use them for all of my heavy fruits, veggies, and they are perfect to use after harvest as well, or sharing with friends! I ADORE THESE BAGS.
SMALL WONDERS TYPICALLY TAKE ABOUT 90 DAYS TO MATURE
YOU WILL NOTICE THE STEM GETTING A BIT DRIER
THE FRUIT WILL BE SHINY, CHECK THE HARDNESS…WHICH SIMPLY MEANS LEAVING AN IMPRESSION WITH YOUR FINGER NAIL WILL BE DIFFICULT
YOU MAY STORE THE WINTER SQUASH IN A DARK COOL LOCATION UP TO 6 MONTHS
however, I ate mine quite quickly because they are so darn tasty!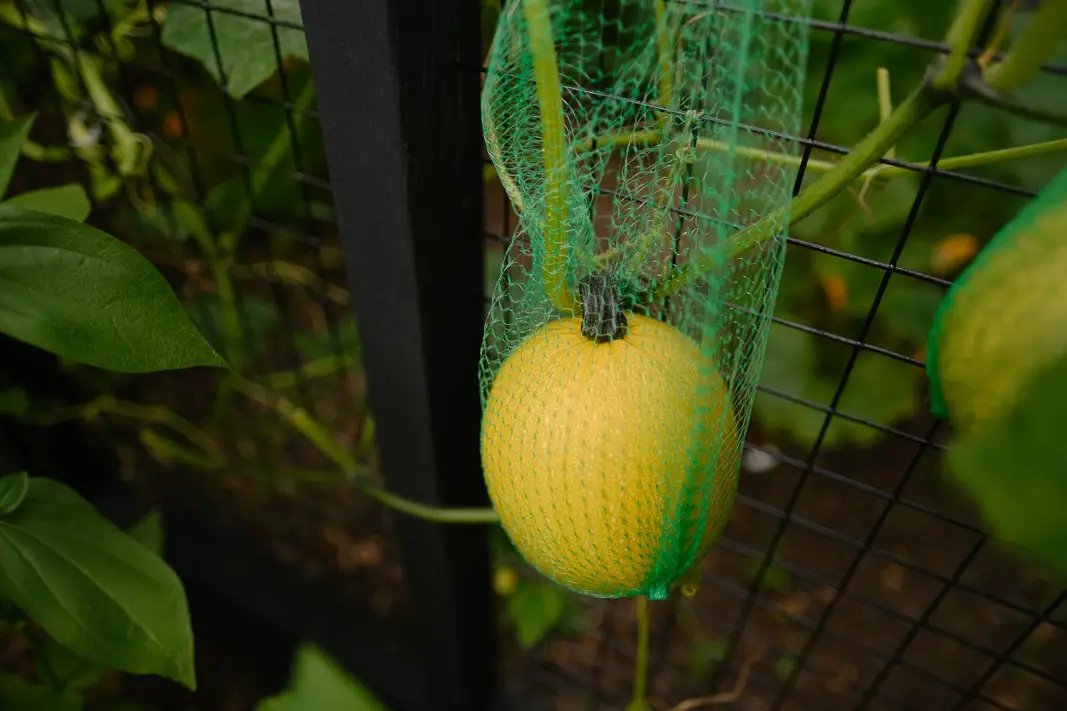 HOW TO prepare, cook and bake spaghetti squash:
WASH THOROUGHLY
CUT IN HALF LENGTH WISE (be very careful, as they are quite hard)
PREHEAT YOUR OVEN AT 375 TO 400 DEGREES (depending on your oven)
SCOOP OUT ALL OF THE SEEDS AND GUSHY STUFF
DRIZZLE THE INSIDE WITH OLIVE OIL & SALT LIGHTLY
PLACE FACE DOWN ON BAKING SHEET OR I PREFER THIS BAKING DISH
BAKE FOR 30-45 MINUTES (depending on the size of your squash)
USE A FORK TO SCRAPE OUT THE SQUASH STRINGS RESEMBLING SPAGHETTI
THE FOLLOWING PART IS OPTIONAL *
I like to add parmesan and slices of tomatoes and place it bake in the oven for a few moments
sprinkle with a little parsley and garnish with fresh
(TO SEE AND PRINT FULL RECIPE, CONTINUE BELOW )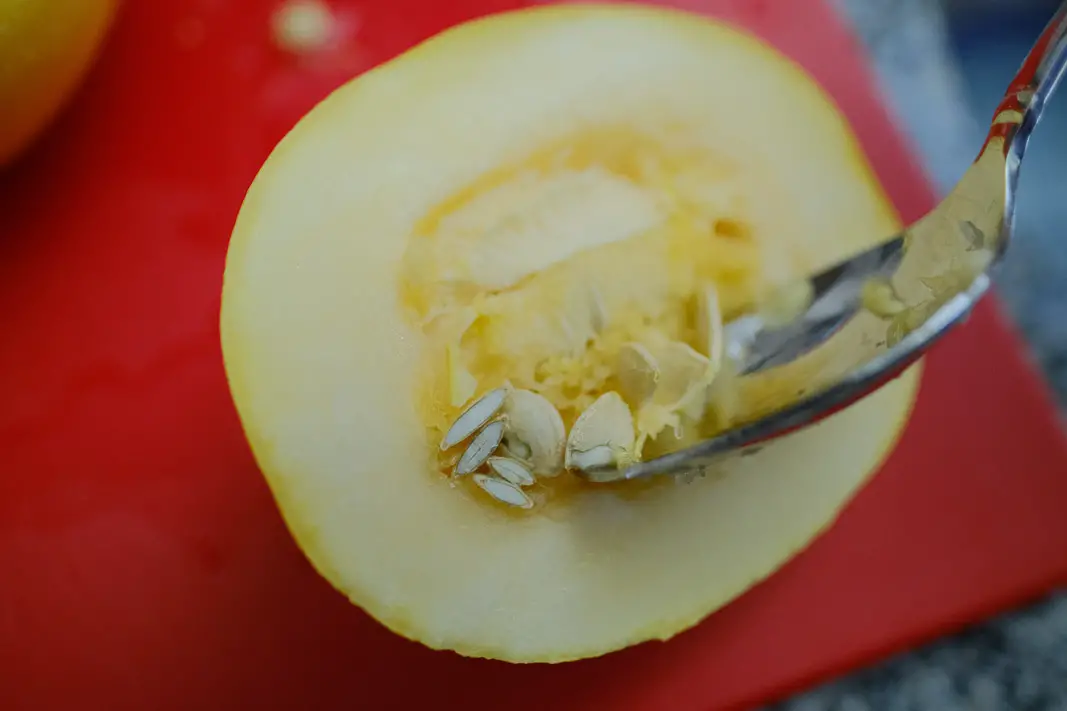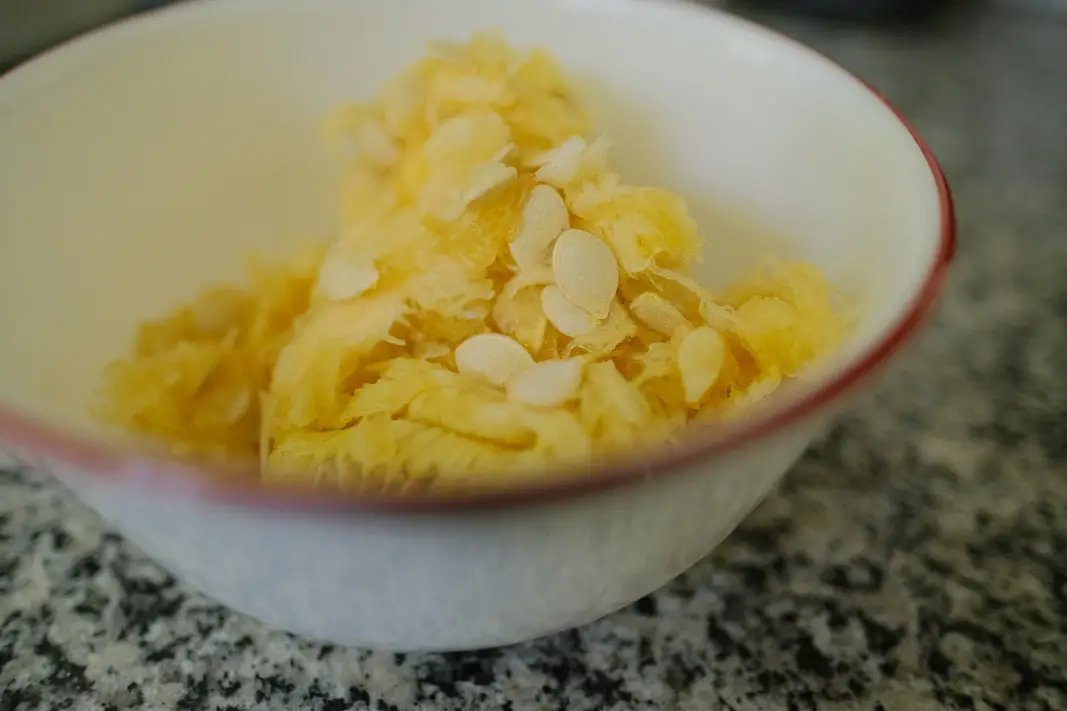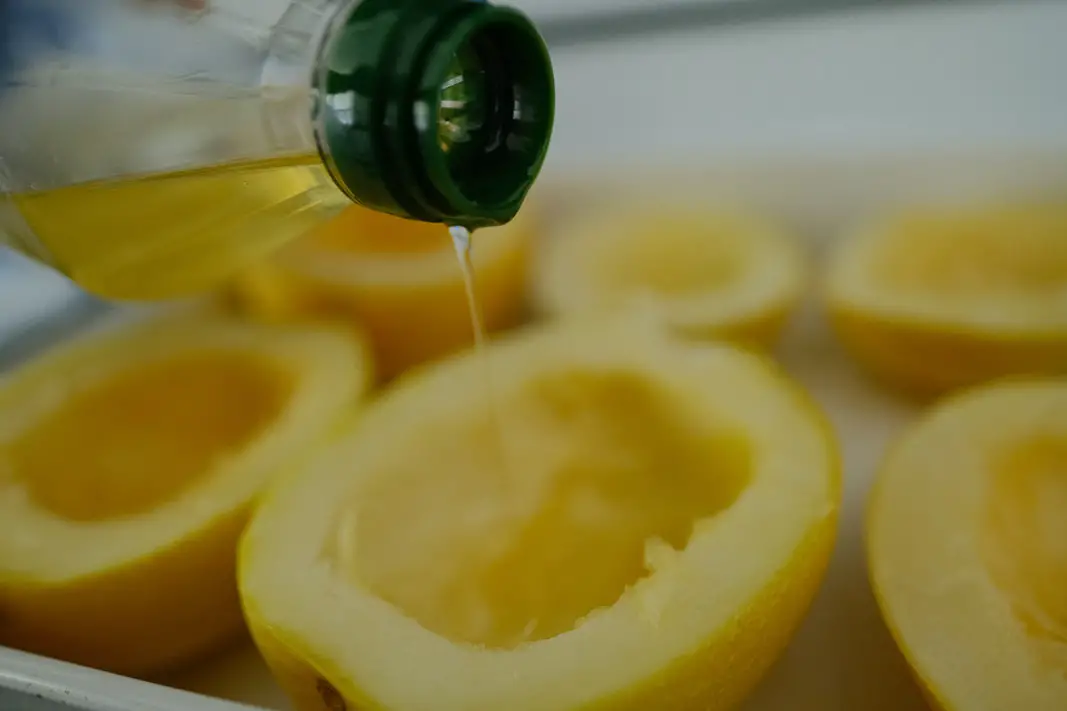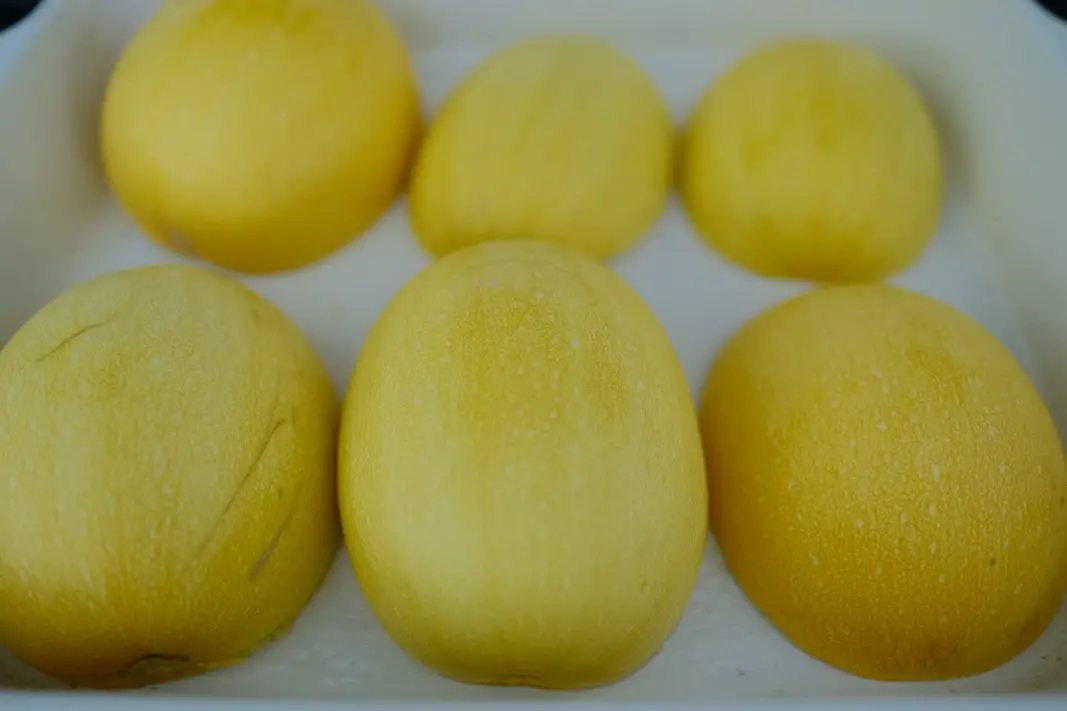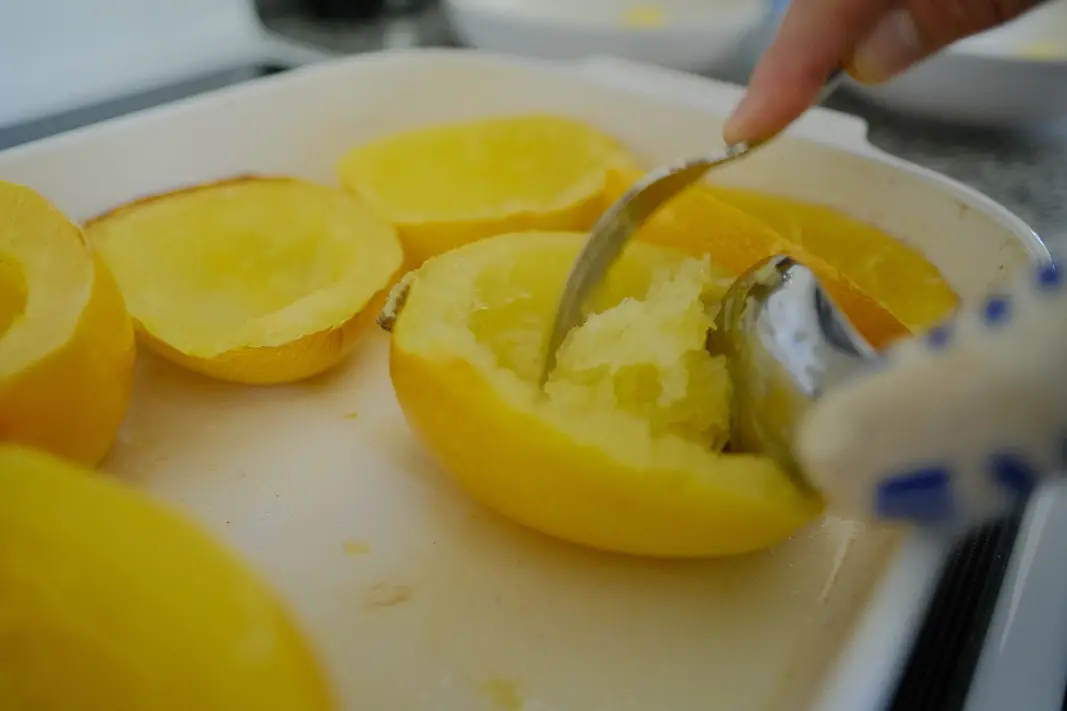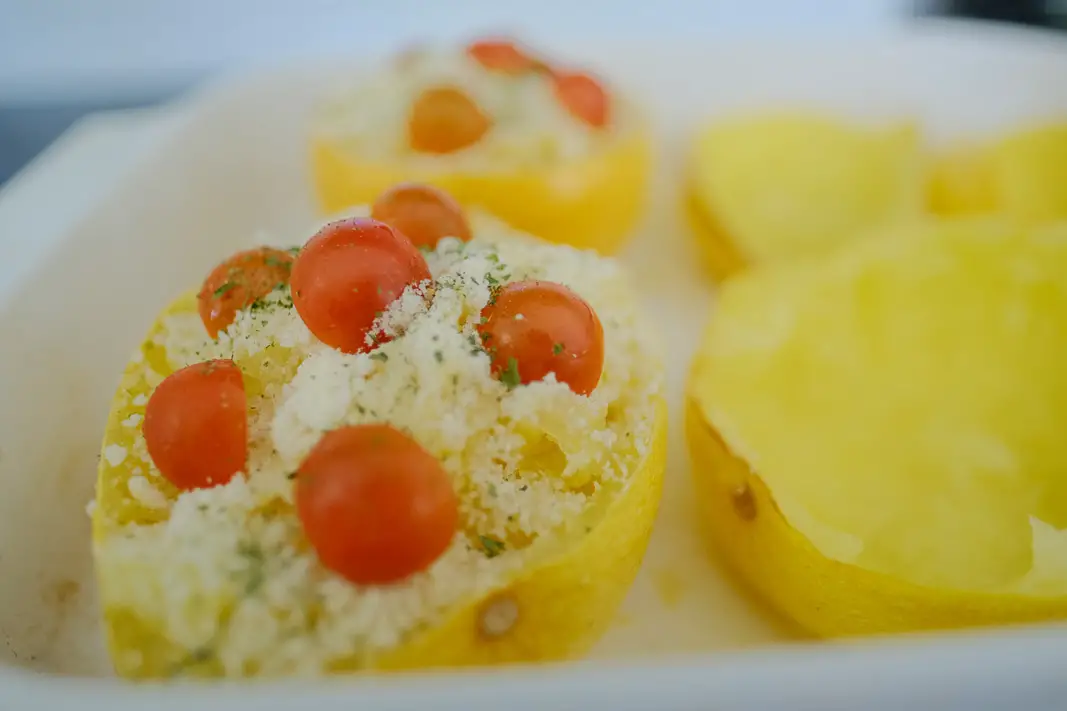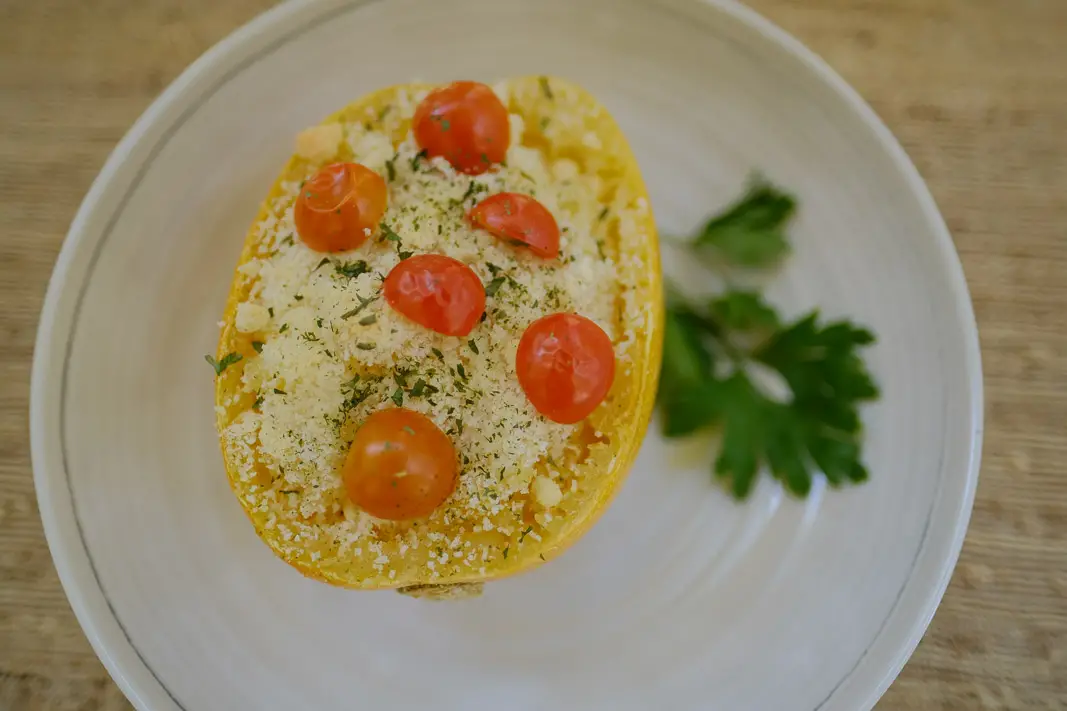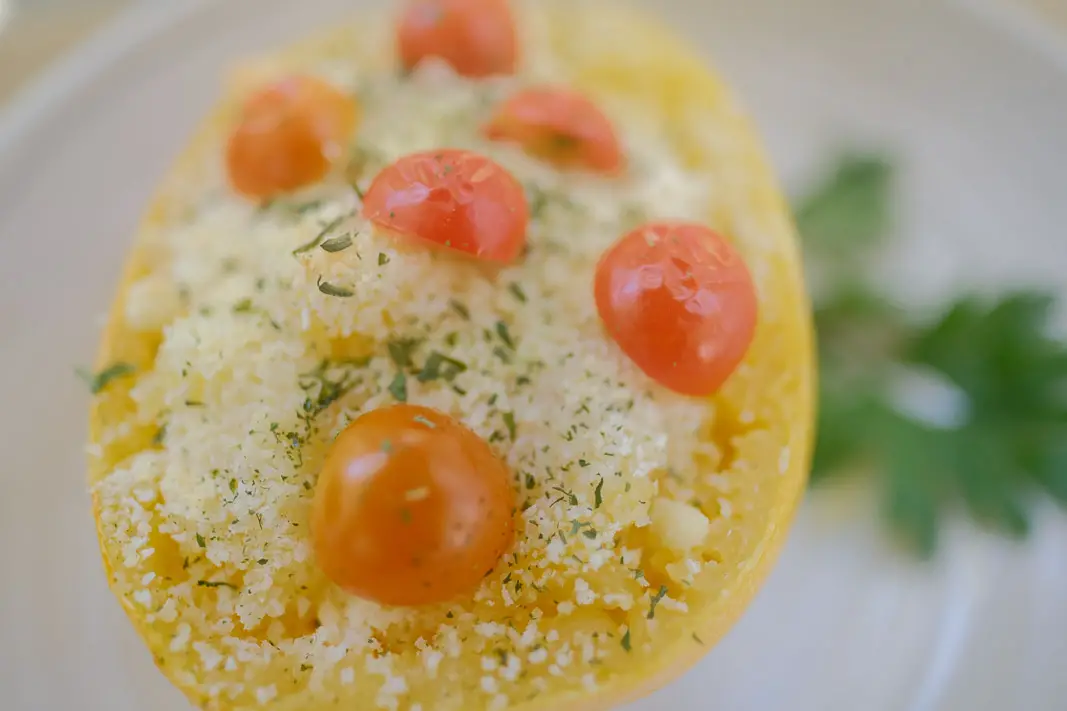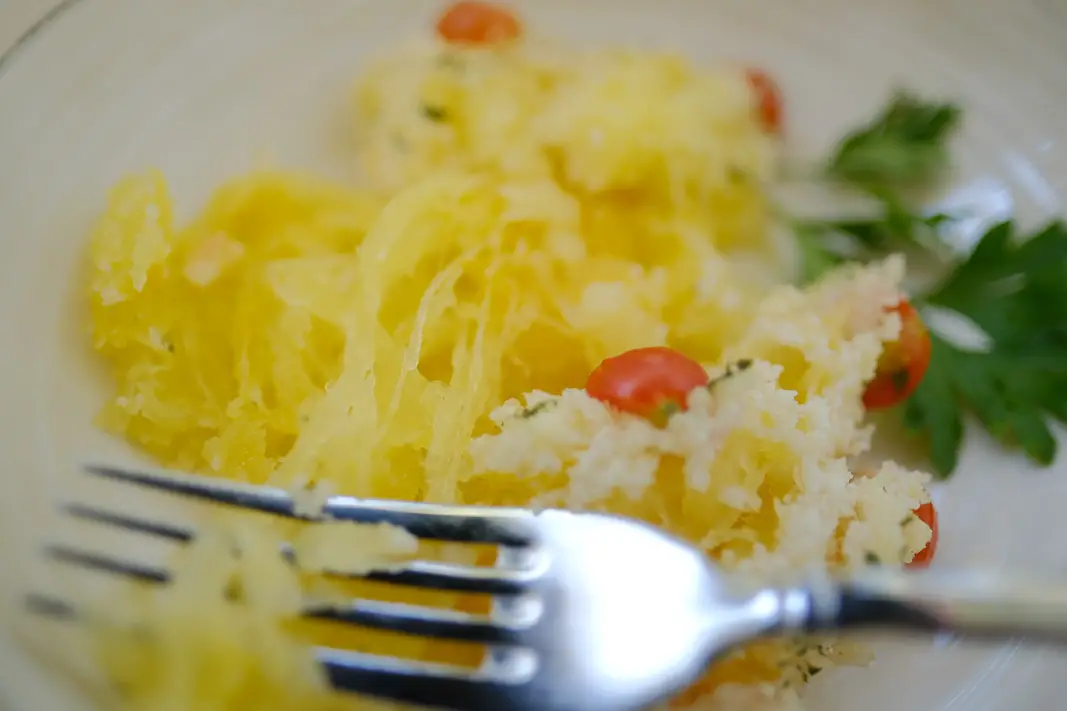 So there ya have it friends…cute personalized spaghetti squash of which you can grow all on your own!
Go on, give it a try…it's a taste that will leave you wanting to come back for more!
A QUICK SHOPPING LIST FOR MY FAVES MENTIONED: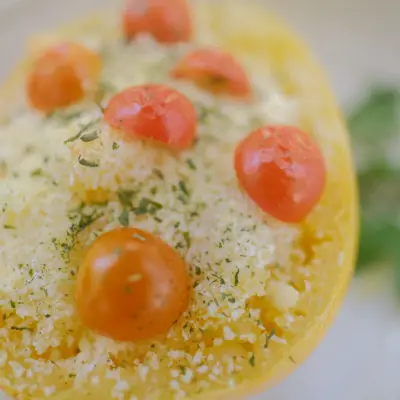 BAKED SPAGHETTI SQUASH
Erin S
Personalized Size Baked Small Wonder Spaghetti Squash
So Yummy, it will Leave you Coming Back for More!
EASY | HEALTHY | PRESENTABLE
Ingredients
1

SPAGHETTI SQUASH (1 or 1/2 per person)

1

drizzle

OLIVE OIL

1

sprinkle

SALT

1

sprinkle

GRATED PARMESAN CHEESE

1

sprinkle

PARSLEY

1

sprig

FRESH PARSLEY

6

sliced

CHERRY TOMATOES
Instructions
PREHEAT OVEN 375-400 DEGREES

SLICE SPAGHETTI SQUASH IN HALF LENGTH WISE

DRIZZLE WITH OLIVE OIL & SALT

PLACE FACE DOWN ON BAKING SHEET OR BAKING DISH

BAKE 30-45 MINUTES UNTIL SLIGHTLY BROWN

FLUFF, SCRAPE WITH A FORK TO CREATE SPAGHETTI TYPE STRANDS OR STRINGS

OPTIONAL: SPRINKLE WITH PARMESAN CHEESE & TOP WITH CHERRY TOMATOES

PLACE BACK IN OVEN FOR 5 MINUTES

OPTIONAL: SPRINKLE WITH PARSLEY AND GARNISH WITH FRESH
Thank you for enjoying my Blog!
I sure do appreciate it and would love to hear from you in the comments!
Peace, Love, and Simple Living Friends!
~Erin