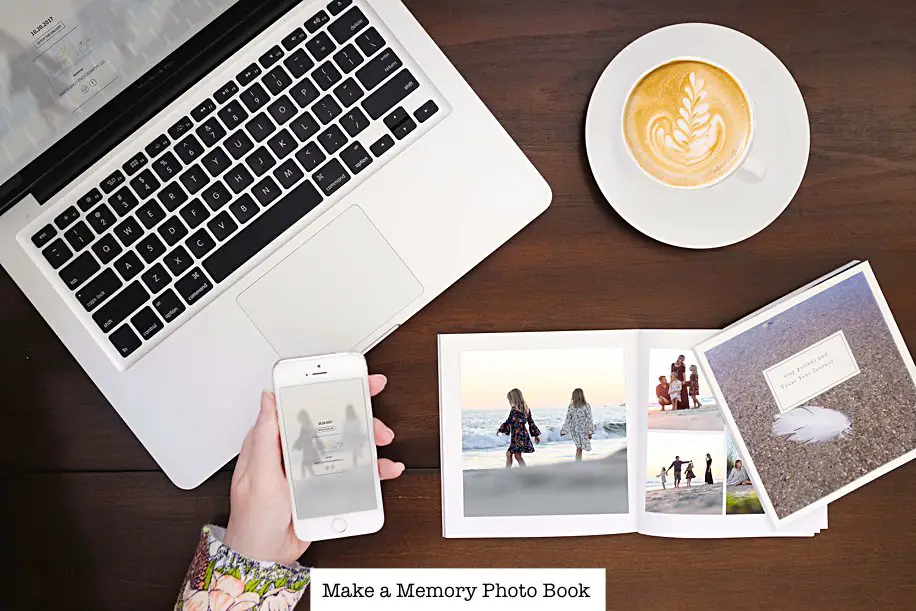 Have you ever wondered how to make a memory photo book? We are gonna tell you how using our FAVE little book by Artifact Uprising! Living in a digital world; we sadly leave photo memories sitting on our digital devices just waiting to be re-lived. Did you have a professional photo shoot?
Maybe you just enjoyed the perfect fun-filled vacation that included a professional photo shoot and your own instagram memories? These little books are the PERFECT way to Re-Live your moment by incorporating your simply beautiful memories! Not only do we recommend these as a photographers; we recommend these sweet little books because we own them as our own memory books.
How to make a memory photo book using Artifact Uprising
ABOUT ARTIFACT UPRISING:
Artifact Uprising is a Colorado based company created in 2012.
Their products are made in the USA and they stand behind each and every one of them!
They believe in creating a home for what matters most; offering a variety of prints, products, and photo books.
WHY IT'S IMPORTANT TO PRINT YOUR PROFESSIONAL PHOTO SHOOT IMAGES
We know how life gets busy therefore it's hard to find the time to print your professional photo shoot images. We know what you are thinking, "you enjoyed the perfect photo shoot with your favorite photographers but you just don't have the time to get your images printed" We've been there ourselves. The thing is, it's very important to re-live your digital images. Yes they will be waiting for you in your professional photographer's online photo gallery such as PASS or other online galleries, however by not having them printed most likely you are not enjoying your memories throughout your daily life. It's super fun to sit down with your digital devices, enjoy a cup of coffee and turn those digital images into your very own cute little memory photo book!
THE SQUARE SIZED LIL' BOOK:
Who doesn't love cute lil' squares books? They just feel right within your hands!
Square books also create the most beautiful of displays; we will share some of our in-home photo book displays later on in the blog. Ok, back to why we love these cute lil' square sized books from Artifact Uprising. The square Artifact Uprising books are called Instagram Friendly books.
Although photos can easily be uploaded from your phone, photos can also be easily uploaded from your computer. We typically create ours on our computer. Working off of our computer allows us to view our books in progress larger and also assures us we have all of our images we would like to add to our memory photo book.
The square sized lil' books are offered in two sizes 5.5″x5.5″ and 8.5″x8.5″ We prefer the 5.5″x5.5″ which is what is featured here throughout the blog. 100% Recycled pages fill their interiors and a warm soft textured egg shell creates the cover. An easy to use software is presented on their website after you create an account. Therefore this feature will guide you through how to make a memory photo book of your own!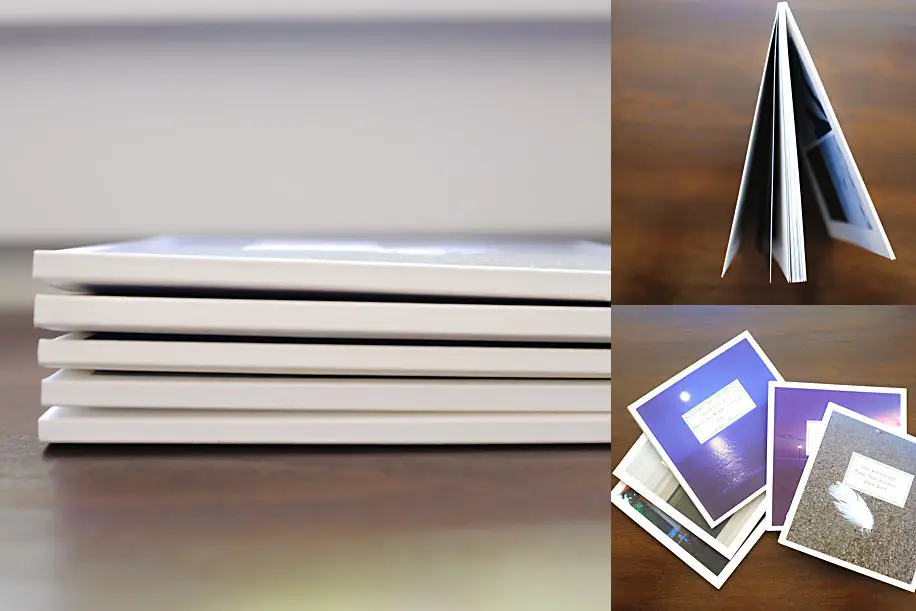 Additional Features
-8 Cover Options are Offered
-Have fun with Text by adding beloved quotes
-Pricing is very affordable starting at $15
These books truly make us SMILE every day!
PHOTO BOOK DISPLAYS: CREATED FOR 5.5″X5.5″ BOOKS
There are so many fun ways to display these cute little photo books throughout your home! There is no right or wrong way, that's the joy in displaying these photo books. Photo books become more than just a book, they become a pleasing to the eye art piece within your home! Keep on reading if you would like to walk throughout our home as we share our own personal photo book display ideas with you!
All items linked are similar to our favorite featured displays within our home.
Post Card Display for Photo Books
A post card holder is one of the coolest ways to display your photo books! There are several types of post card holders. The vintage looking Wire Carousel Type of post card display provides a vintage type of vibe. Other post card displays are also available like this plastic one and this one. Oh and that CUTE little Coral Felt Board is by "Felt Like Sharing" I bought my "Felt Like Sharing" Board on Amazon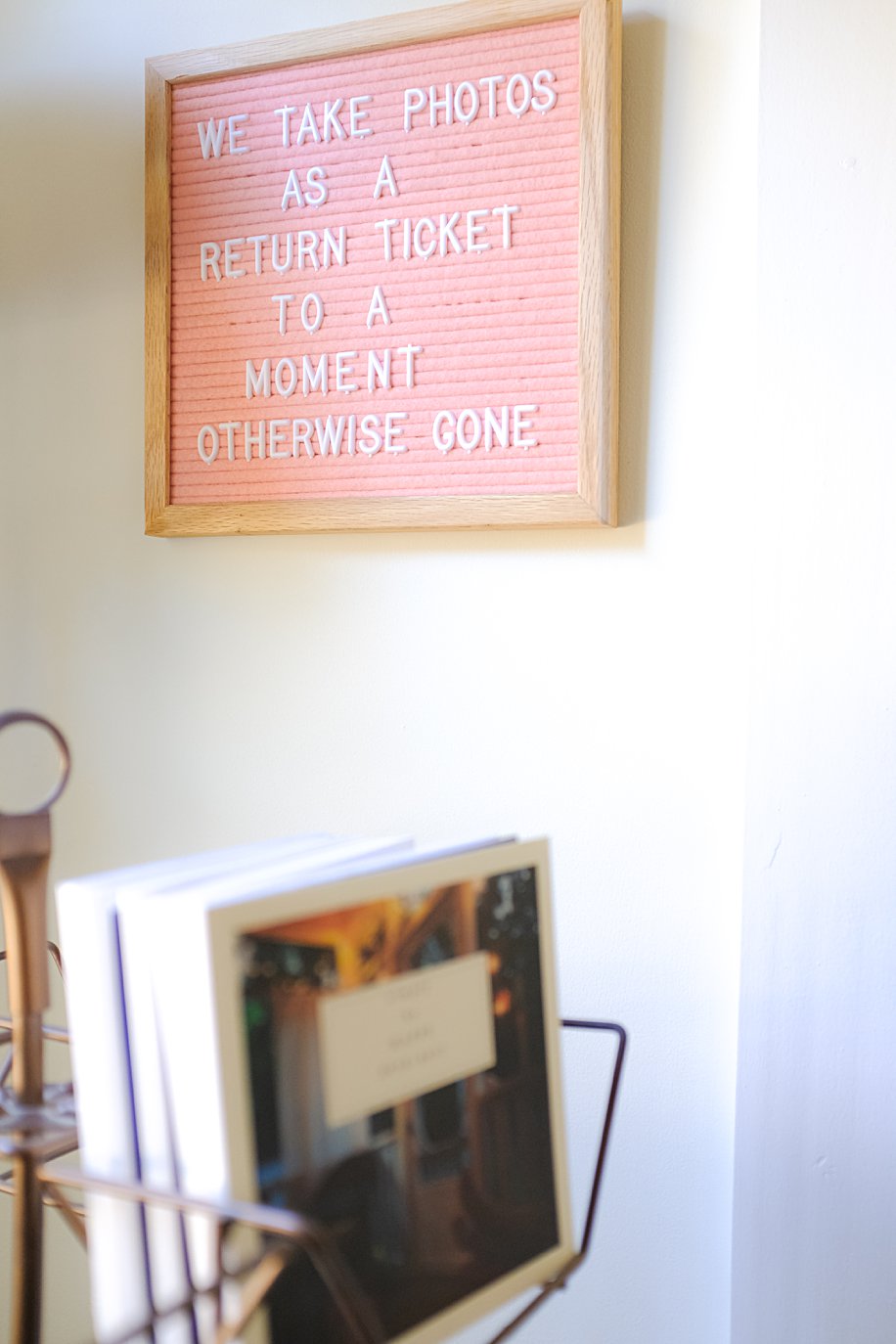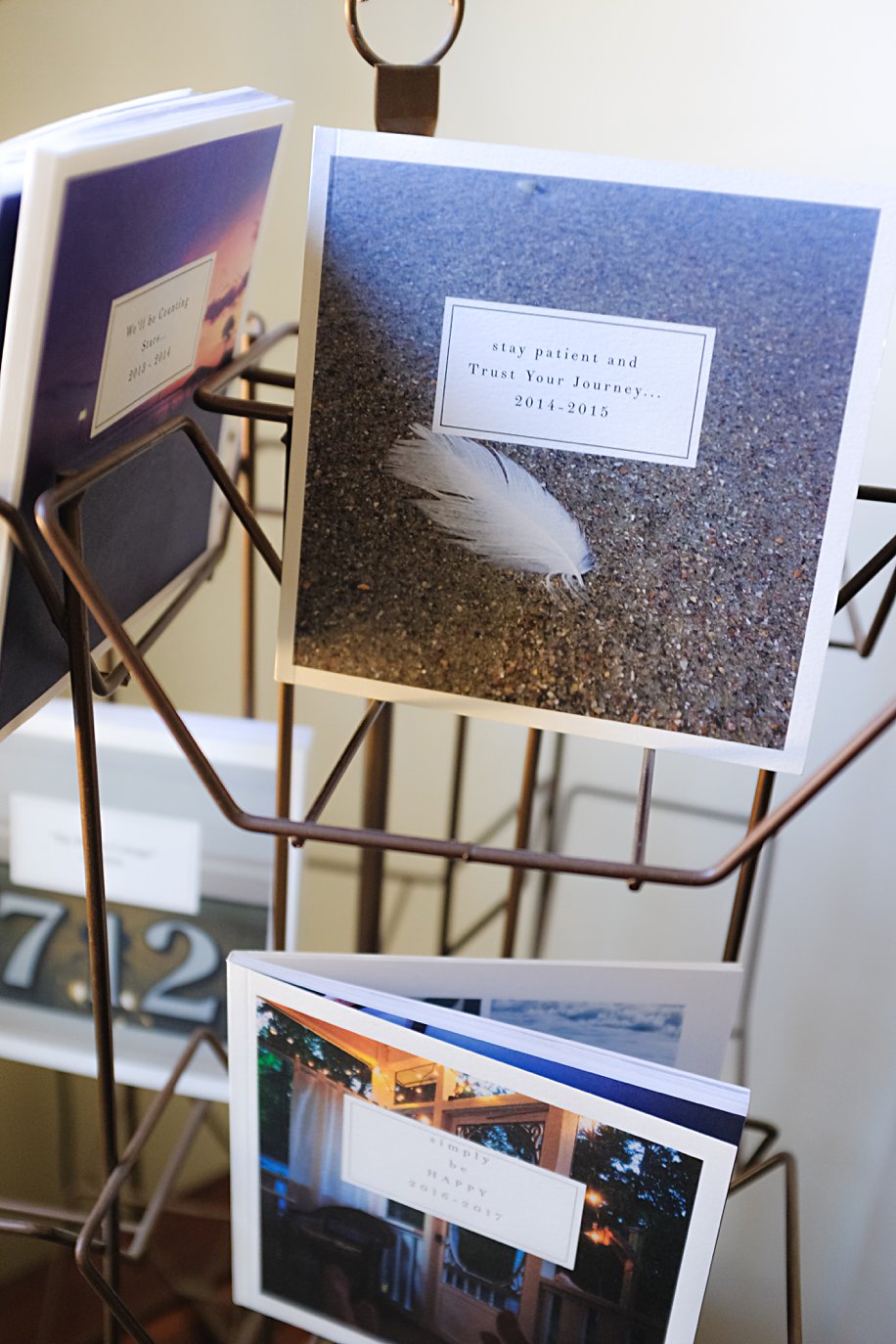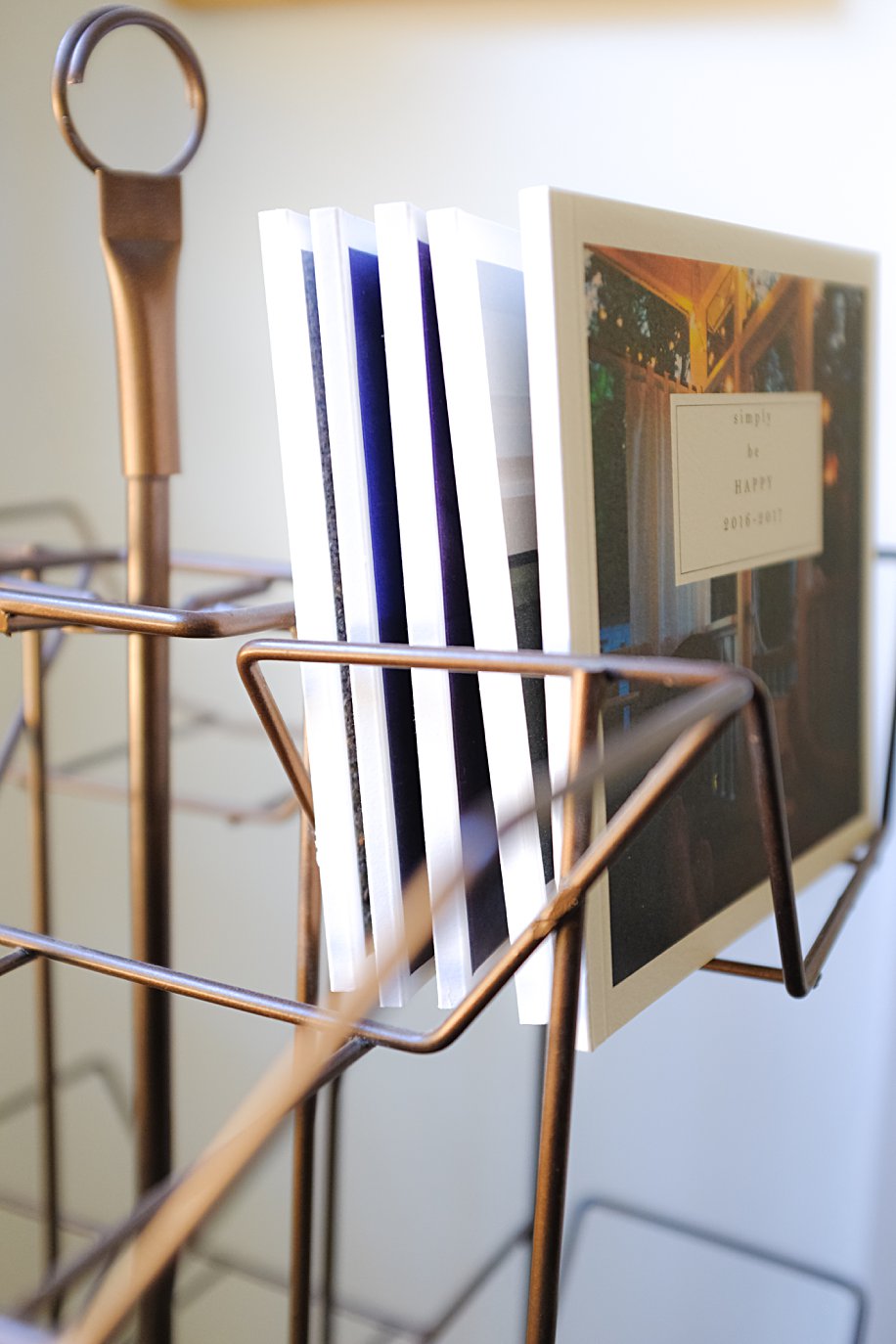 Card Catalogue for Photo Books
Is this the coolest or what? This Card Catalogue display for photo books creates such a statement piece!
You may prefer to keep some of your books tucked away while leaving a drawer open provides a bit of a whimsical feel.
We simply adore our Card Catalogue Display in our home!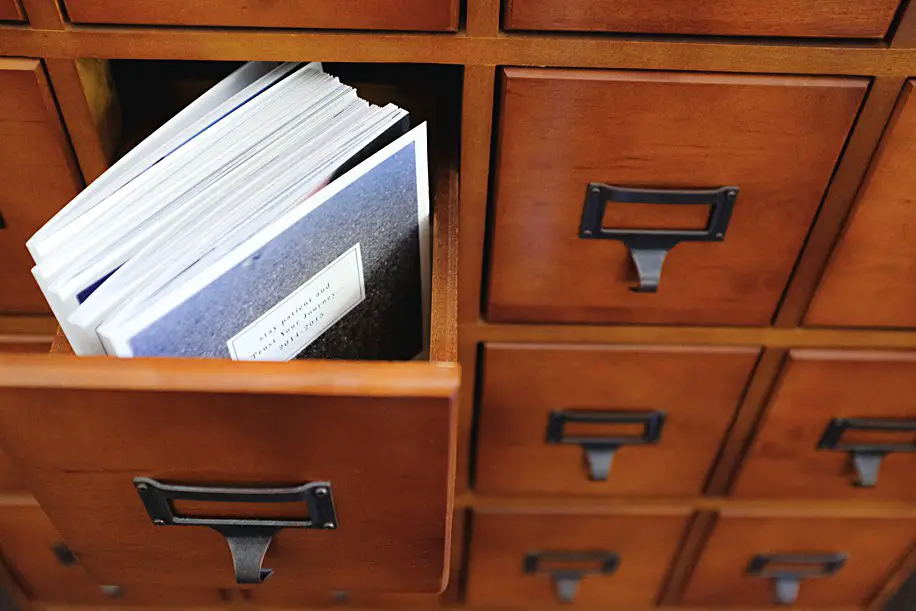 Photo Ledge Shelf Display for Photo Books
Simplicity is the key with this simple style of a photo ledge shelf display.
As you can see it creates a bit of an art piece look. There are several styles of this shelving available.
The simple white style photo ledge shelf display , a dark espresso color photo ledge shelf display and there is even a clear shelf display! All of which are very attractive looks.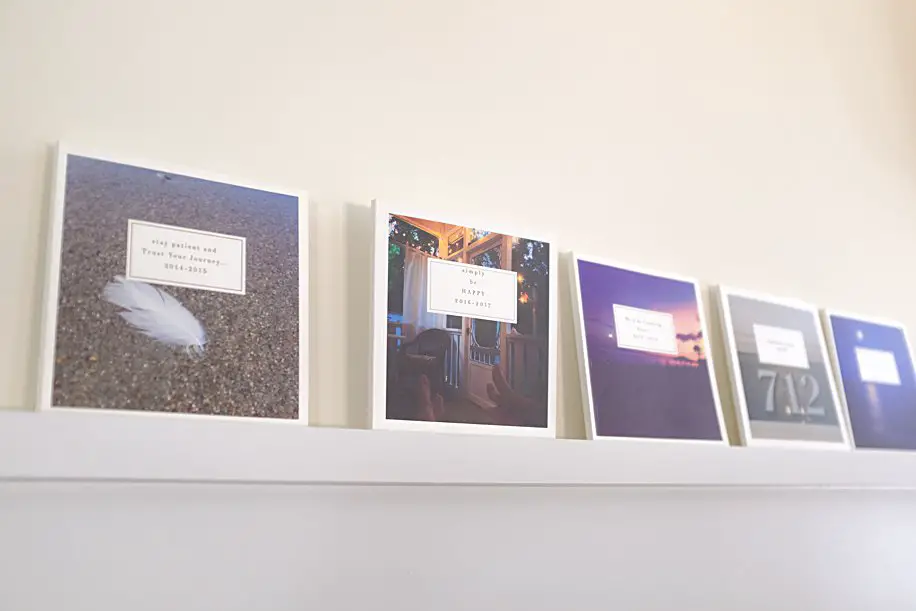 Book End Effect Display for Photo Books
Displaying your books with the book end effect is a very simple easy way to display your photo books.
Simply use a white potted plant, with a Pothos Plant, a bottle, a cute little shamrock Ireland vase, or anything else you may have within your home you feel would create a book end affect.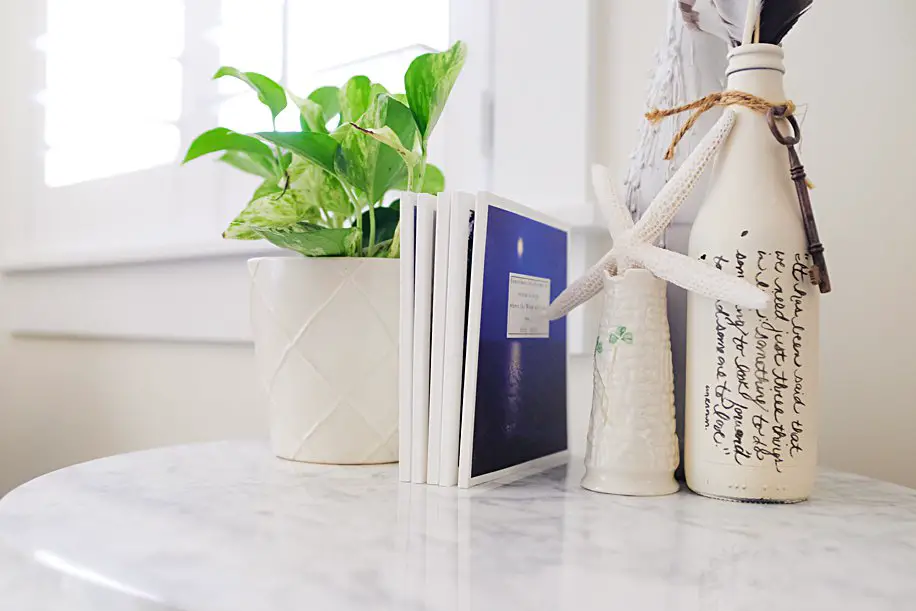 A Display for your On the Go Photo Books:
You may love to display your photo books or simply take them along your way!
Photo books presented in this small square size are the perfect size to take on the go.
The perfect way to share your memories with your friends and family! The thing we like most about this photo book display is it's useful and looks cool while hanging in the home.
This idea is a super cute boho purse type of display to display your photo books in. Adding a hat similar to this one alongside creates a very simple-chic type of vibe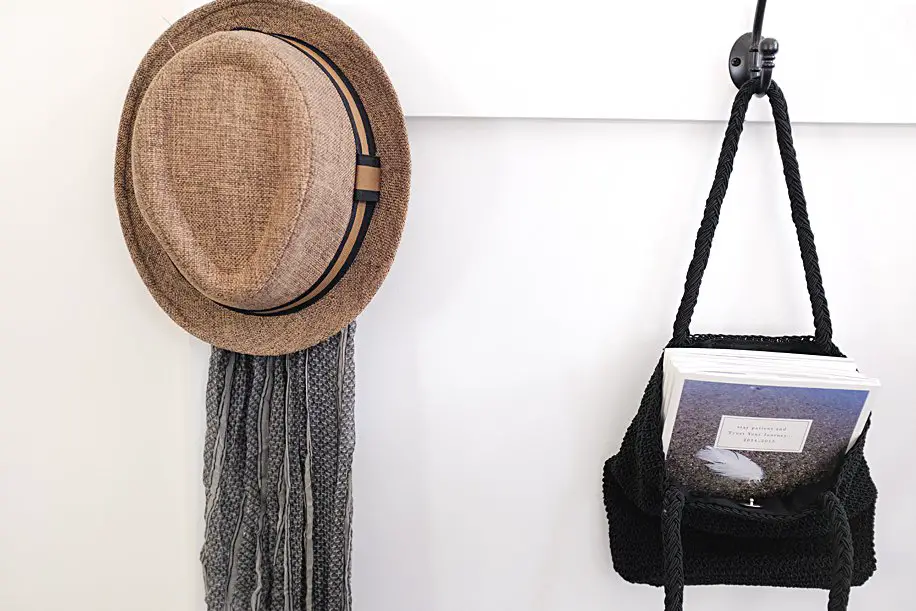 "WE TAKE PHOTOS AS A RETURN TICKET TO A MOMENT OTHERWISE GONE"
We hope our photo book ideas will INSPIRE you to create your own photo books, and display them ever so creatively throughout your home!
If you have any questions or thoughts, feel free to leave us a comment below! We would love to hear other photo book displays you may have?
Leave us a comment below with your creative ideas