This Instant Camera Fujifilm Instax DIY Photo Gift will be the HIT of all Camera Lovers and Picture Cherishers!
Are you searching for that perfect Gift for the camera and photography lover in your life? We have THE diy Gift for YOU! This EASY diy Project is the perfect gift for photographers, mothers, fathers, girlfriends, boyfriends, teens, and friend gifts!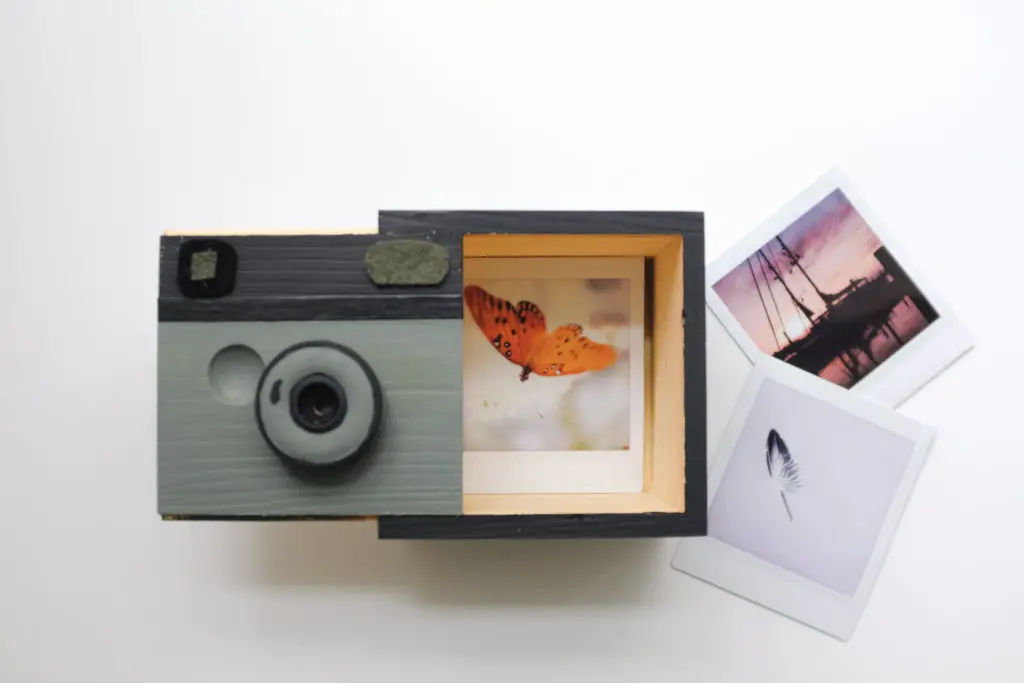 Just a Few Simple Inexpensive Supplies and You'll be On your Way to Creating the Gift that will be Cherished for a Lifetime and The Hit of the Party! Follow these Easy Steps to Create this Super Fun lil' Camera Box.
DIY PHOTO GIFT SUPPLIES NEEDED:
Instant Camera or Instant Printer
Some options would be:
Fujifilm Instax SQ6 Camera or Fujifilm Instax SQ10 Camera.
Another option which is the option I chose would be to use the Instant Printer Fujifilm Instax SP-3 Mobile Printer alongside your current camera of choice or your smart phone! I adore my Fujifilm X100f, which is why I personally chose the Camera/Printer Option. Make sure to enjoy my Blog Tribute to this amazing sidekick of a camera!
Craft Supplies
This Wooden Unfinished Box
Wooden Wheels
Craft Paint
Felt
Hot Glue Gun
HOW TO MAKE YOUR INSTANT CAMERA PHOTO BOX GIFT:
PAINT YOUR BOX a Straw makes for easy painting of lens
I USED A PIECE OF WASHI TAPE TO MAKE FOR EASY PAINTING
GLUE ON WOODEN WHEEL LENS AND FELT PIECES
PRINT YOUR PHOTOS & ENJOY!