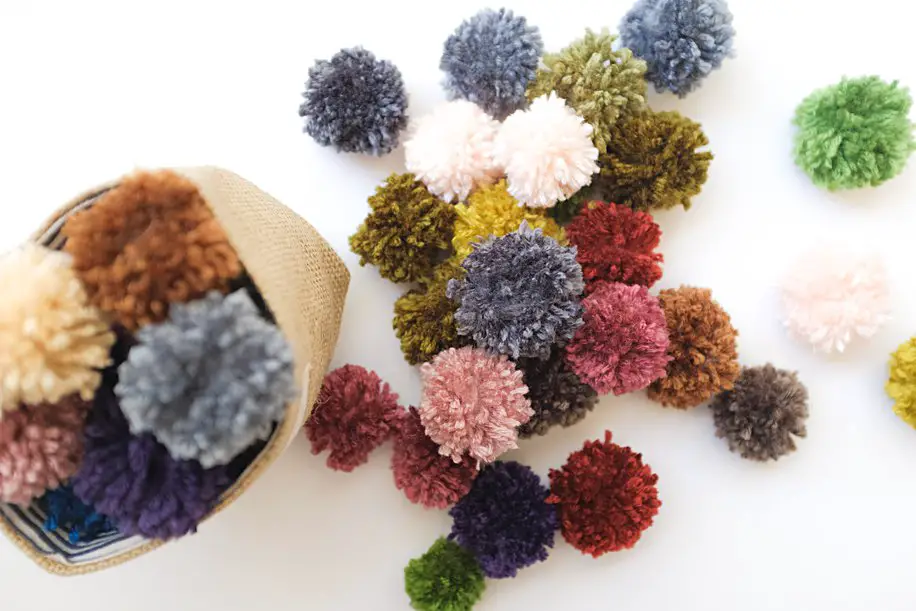 There's just something simply adorable about Pom Poms and Pom Pom Crafts!
Why purchase pom poms when you can DIY and learn how to Make Pom Poms at Home!
Pom Poms are super easy to make and only need three supplies of which you most likely already have within your crafty filled home. Yarn, Scissors, and a Fork, is all you need folks! That's right, a fork!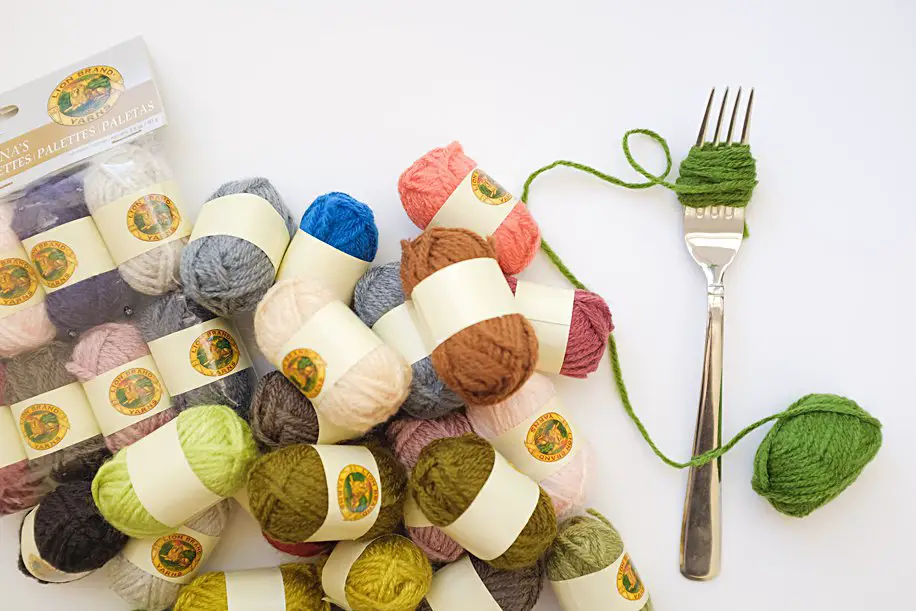 Before I continue you on with my instructional venture of turning a simple string of yarn into a fluffy pom pom, I must ask…
Do you also think to yourself why we find a ball of fluff cute? Is it because of the way they feel? That fluffy, squishy texture.
Or possibly it is because you can take this cute lil' pom pom and turn it into something totally CRAFTY beyond the pom.
I do believe it's all of the above, our hearts just simply adore the little ball of yarn we call the "pom pom"
Now, let's get started!
POM POM SUPPLIES:
-a Fork (any fork will work)
-Scissors
-Yarn (many prefer wool, however I find most any type of yarn will work)
My favorite types of yarn are these SUPER CUTE little Lion Brand Bundles of Yarn I purchased just for my pom poms!
They are offered in a variety of colors and are super affordable to. I loved how I could have an array of colors without having to purchase full size skeins of yarn.
I mean look at these cute little minis that fit within the palm of your hand!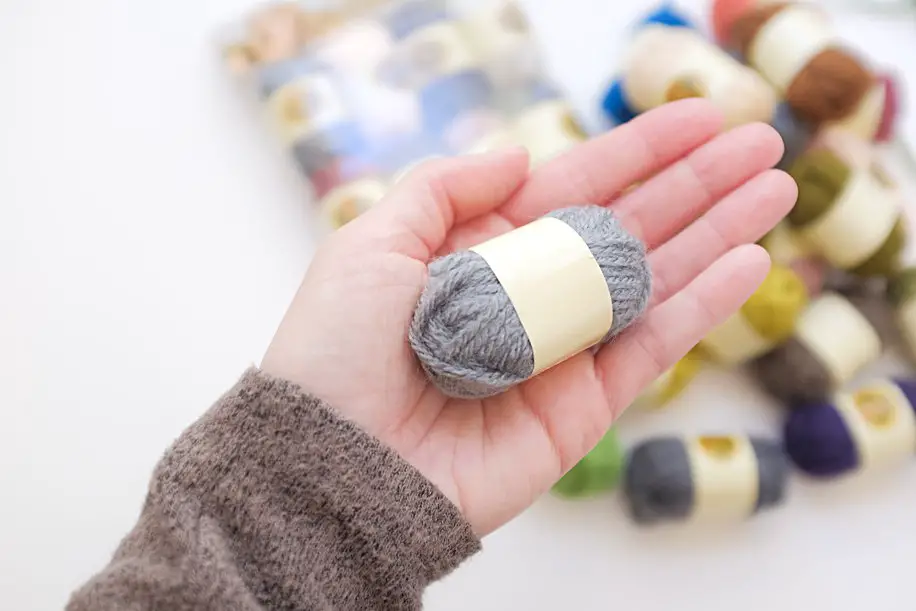 STEP ONE:
Wrap the yarn around your fork.
The number of times you wrap will determine the size of your pom pom.
20, 50, or 100, you decide how big or how tiny you'd like your little pom to be.
After making a couple you'll figure out your favorite size.
STEP TWO:
Using a smaller piece of yarn, tie off your pom pom.
I like to tie mine on each side to make sure it's super tight to prevent the yarn from falling apart.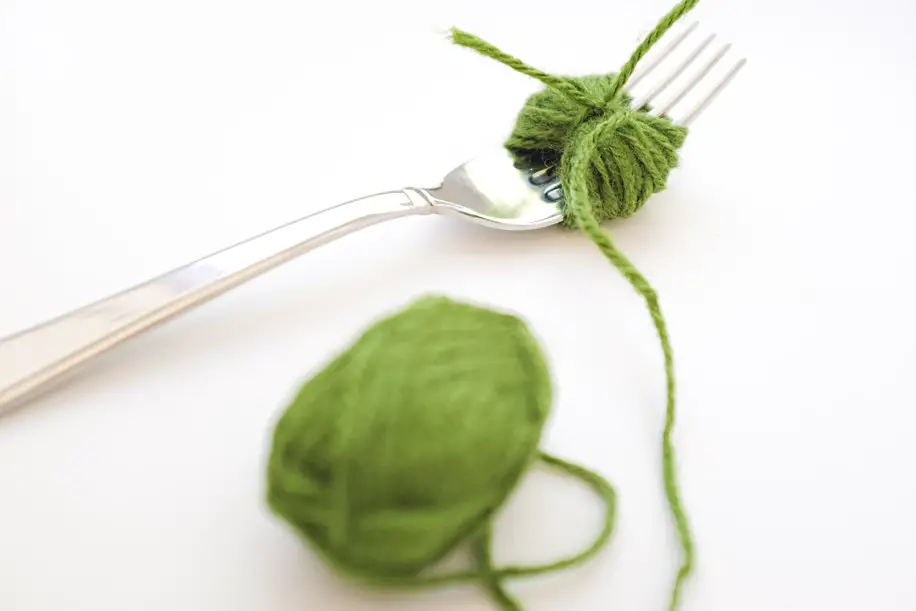 STEP THREE:
Cut through your loops.
You'll end up with a funny looking bundle of yarn.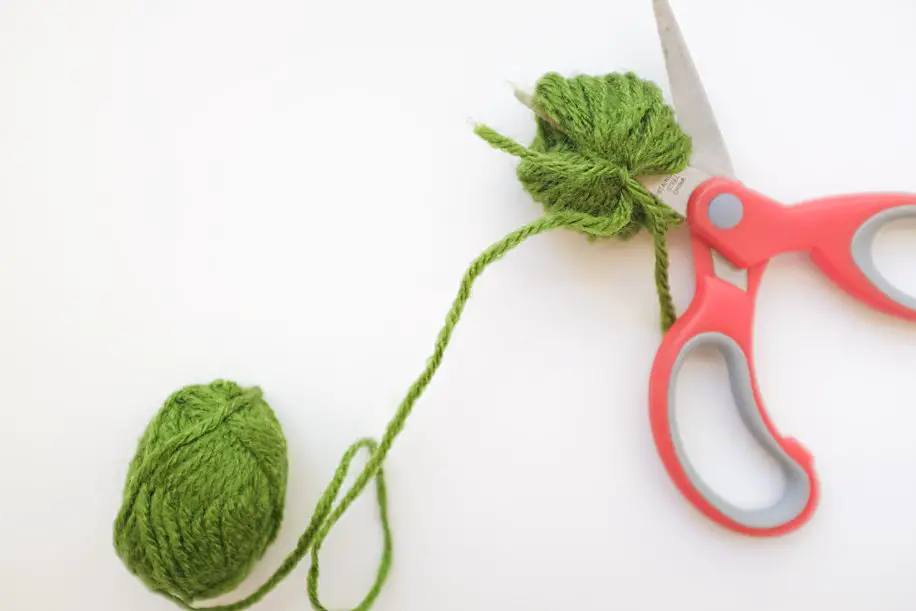 STEP FOUR:
Shape your pom pom.
Don't be afraid to give your pom a very short hair cut.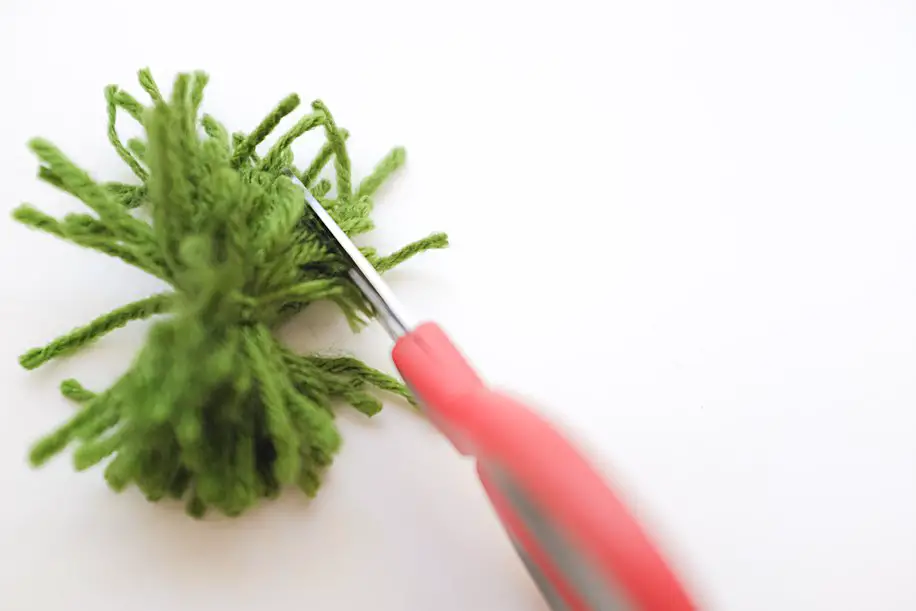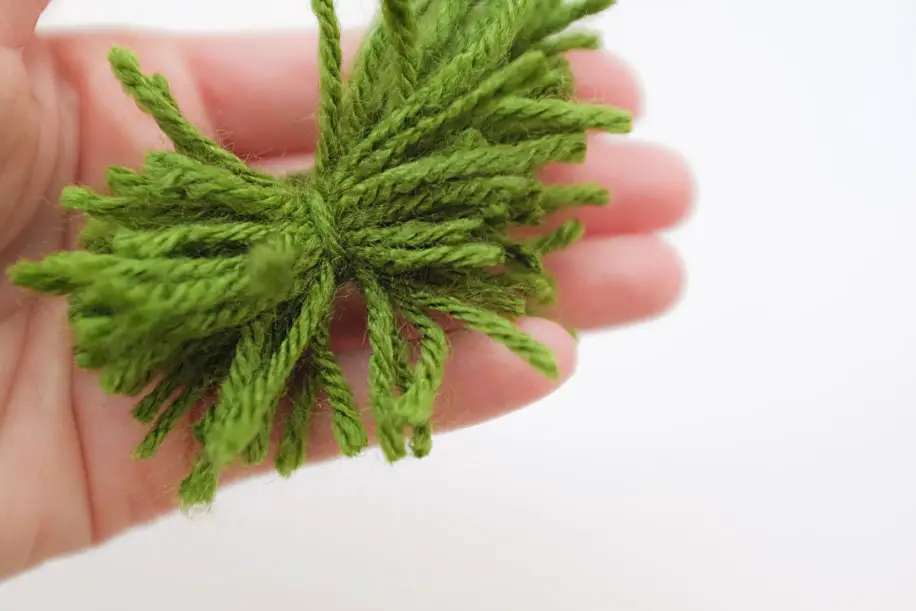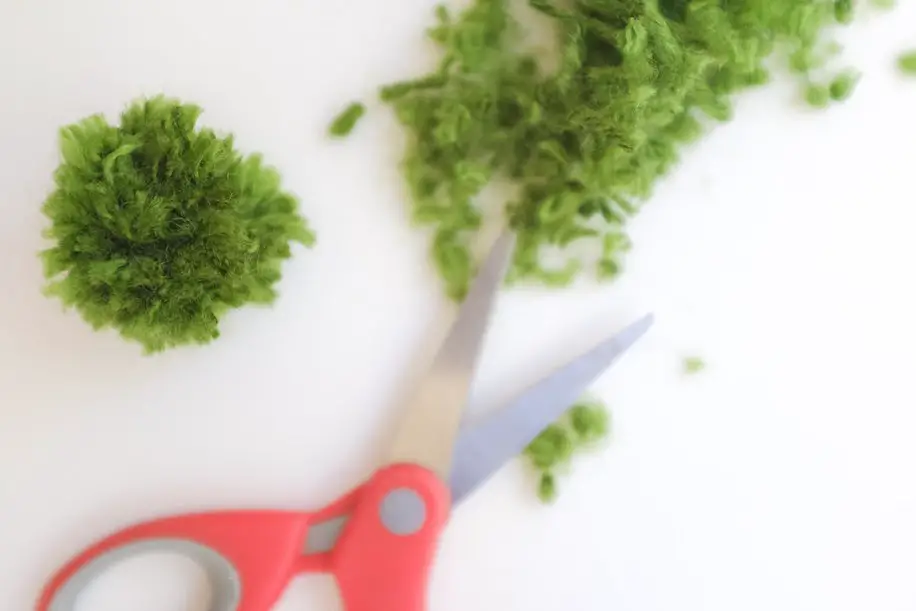 …and there you have yourself a cute little Pom Pom!
STEP FIVE:
Well, step five is simple…it's time to have some Pom Pom Fun.
Go create some cute crafts like my 4 Seasons Pom Pom Magnetic Chalkboard or my Pom Pom Garden Magnetic Chalkboard!
The things you can create with pom poms are endless!