There's just something about your very own DIY Small Vegetable Garden Summer Harvest.
Something that makes our souls super proud of what we have produced in our tiny cottage coastal town DIY Tiny Vegetable Garden! If you'd like to see more as to how we built this Rustic Garden here's a link to my Rustic Garden Blog Post.
WHEN WE DON'T HAVE A CAMERA IN OUR HANDS as Professional Photographers,
we can't wait to have GARDEN HARVEST BASKETS IN HAND FOR OUR DIY SMALL VEGETABLE GARDEN SUMMER HARVEST
Today's Summer Harvest has be Super Excited, you may remember my Simple Planning Blog
I don't know about you, but it makes my heart so happy even thinking about what's going to grow from seed to plant to table! My planning paid off and today it is HARVEST TIME at the Pocket Garden which is proudly placed in our side yard of our Pocket Cottage.
Our Summer Harvest Has Included:
Tomatoes, Cucumbers, Broccoli, Celery, Lettuce, Peas, Green Beans, Baby Carrots and Blueberries!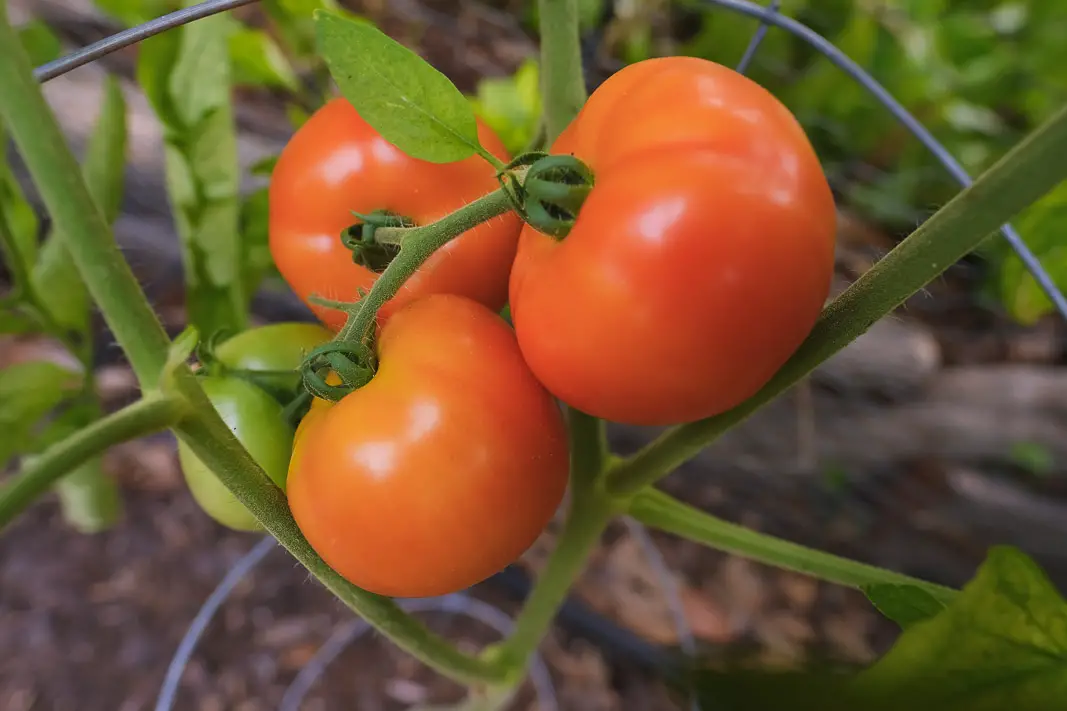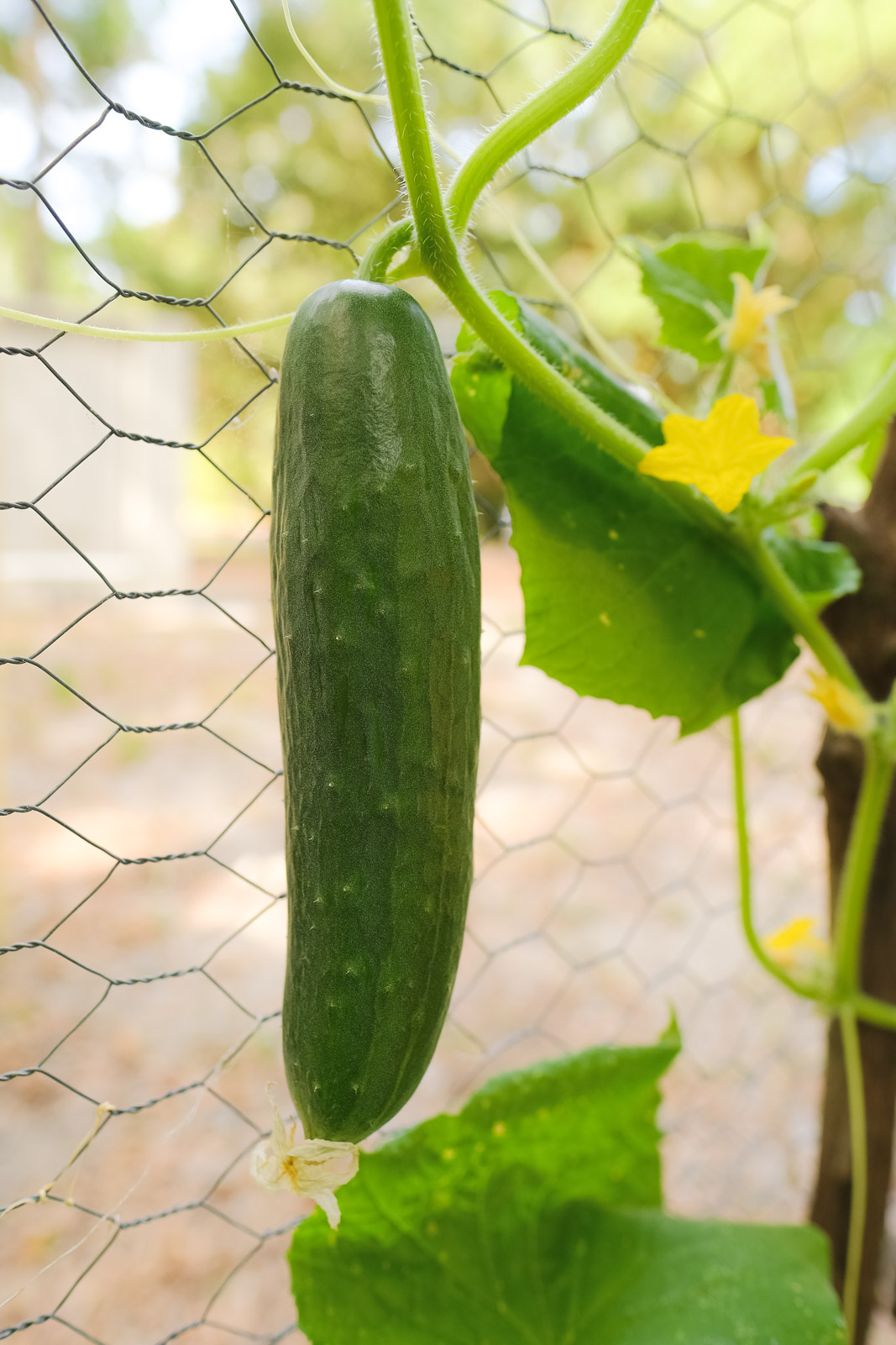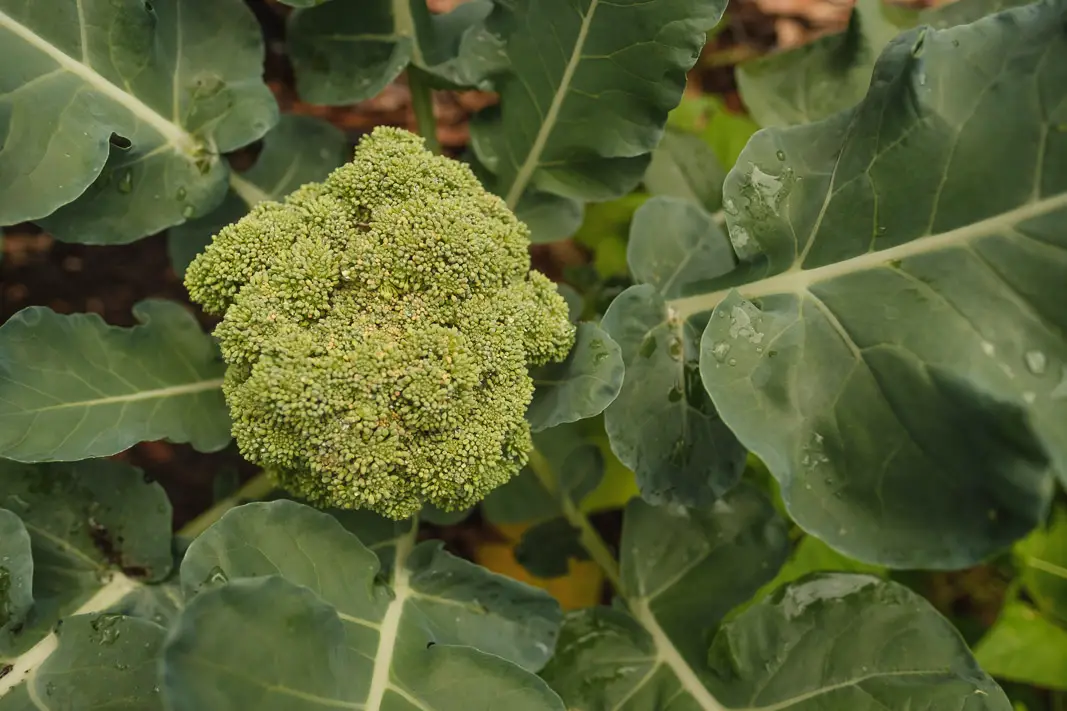 Of Course Any Fine Harvest Requires a Couple Simple Favorite Harvest Tools.
Throughout my gardening journey I have finally figured out my favorite Harvest Baskets.
They aren't fancy, but BOY oh BOY do they WORK! Enjoy my FAVES below:
FIRST STEP :GATHER MY HARVEST USING THIS GARDEN COLANDER
isn't it just the sweetest of eggshell blue?
The Reasons I LOVE this Basket is because it's the Perfect Size, (it's offered in Small & Large) I purchased the size Small, it's Flexible which makes it easy to hang and hold, as well as it's a Colander! Being a Colander makes it easy for me to pick my veggies, shake off the dirt, wash them outside, then Transfer them to my Next Favorite Item my Garden Trug to Bring Indoors.
NEXT STEP :TRANSFER MY FRESHLY WASHED VEGGIES TO MY GARDEN TRUG
I adore this garden trug!
The Reasons I ADORE this Garden Trug is it's lightweight, it had feet to set on the ground, and it's perfect to bring freshly washed fruits and veggies to my countertop. It may sound strange, but the simplicity of the black color just looks simply perfect perched upon my counter. It's large enough I can combine both fruits and veggies at a hands reach.
LAST STEP :PREP, SLICE AND CUT WHICH I DO ON MY FAVE CUTTING BOARD
isn't it pretty? sounds silly, but it just makes me happy to use!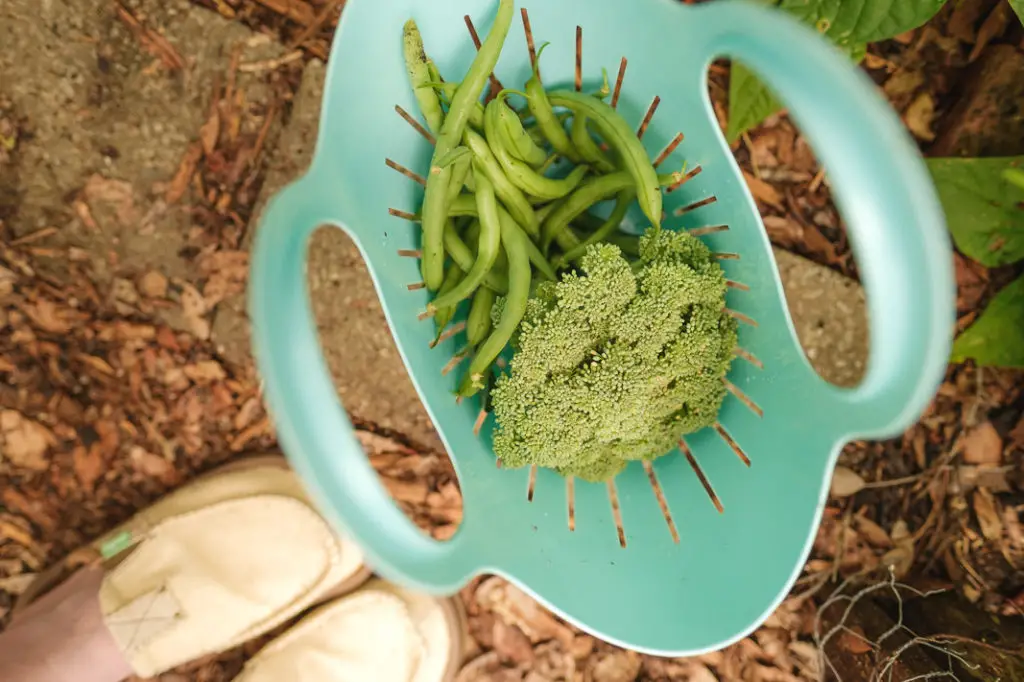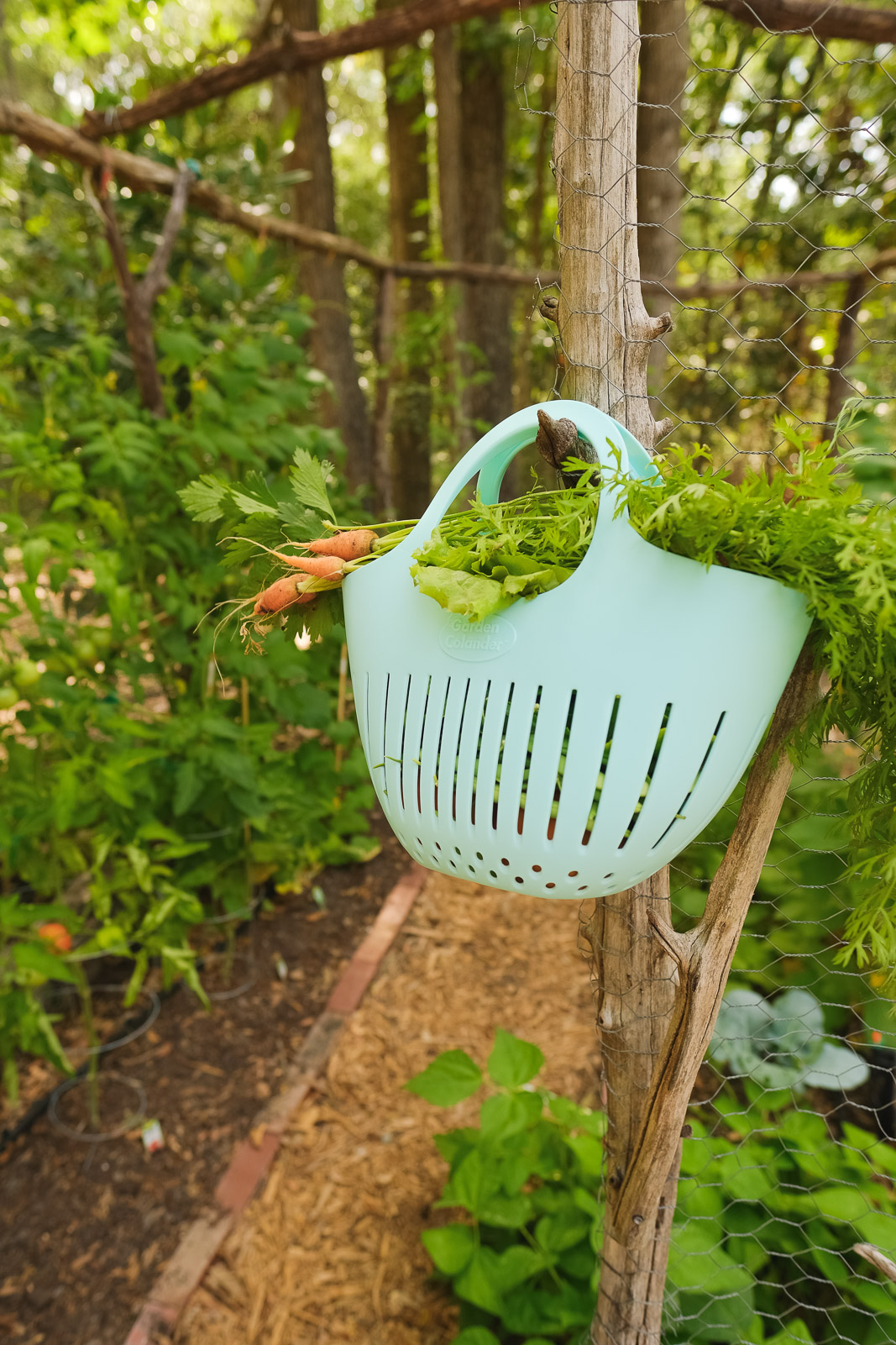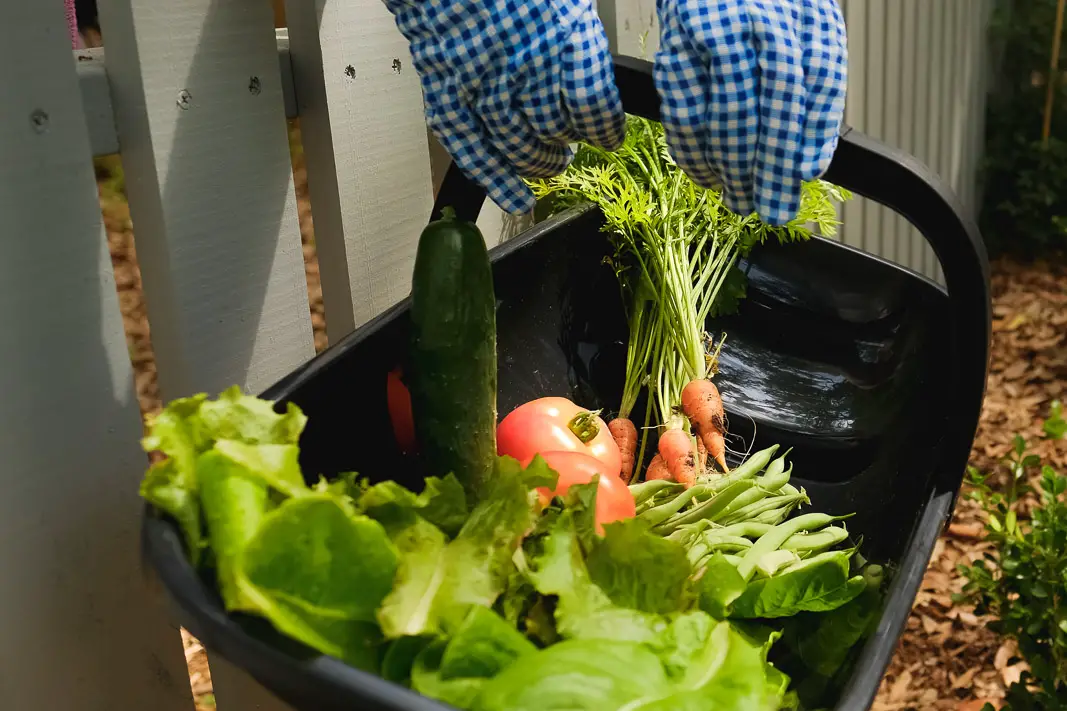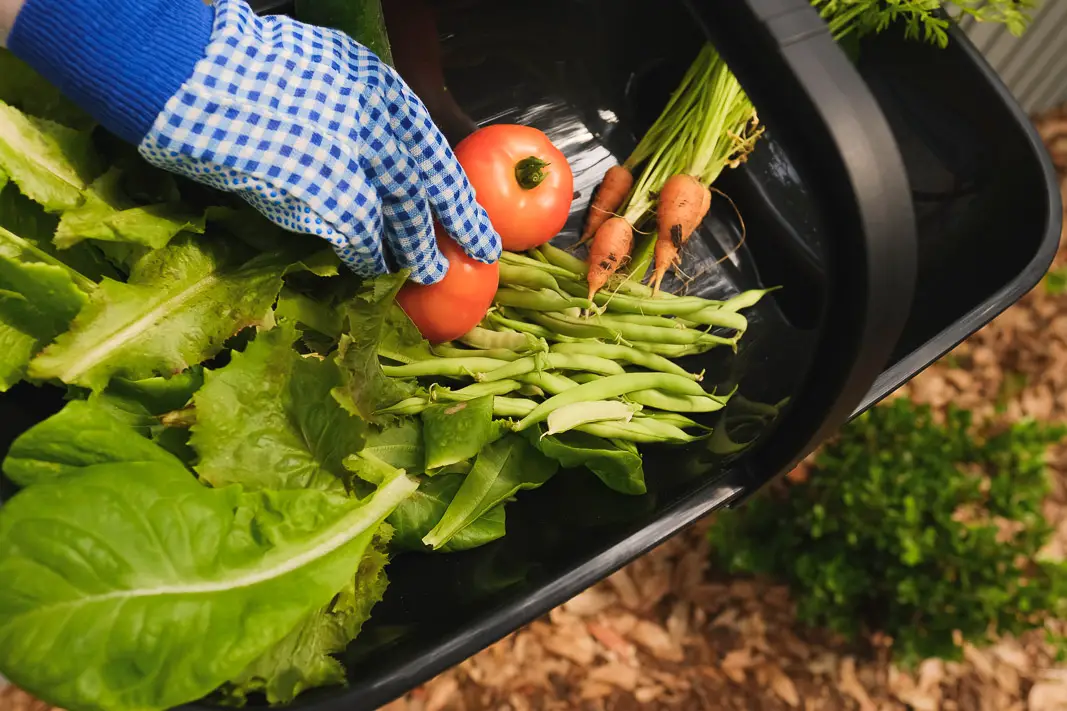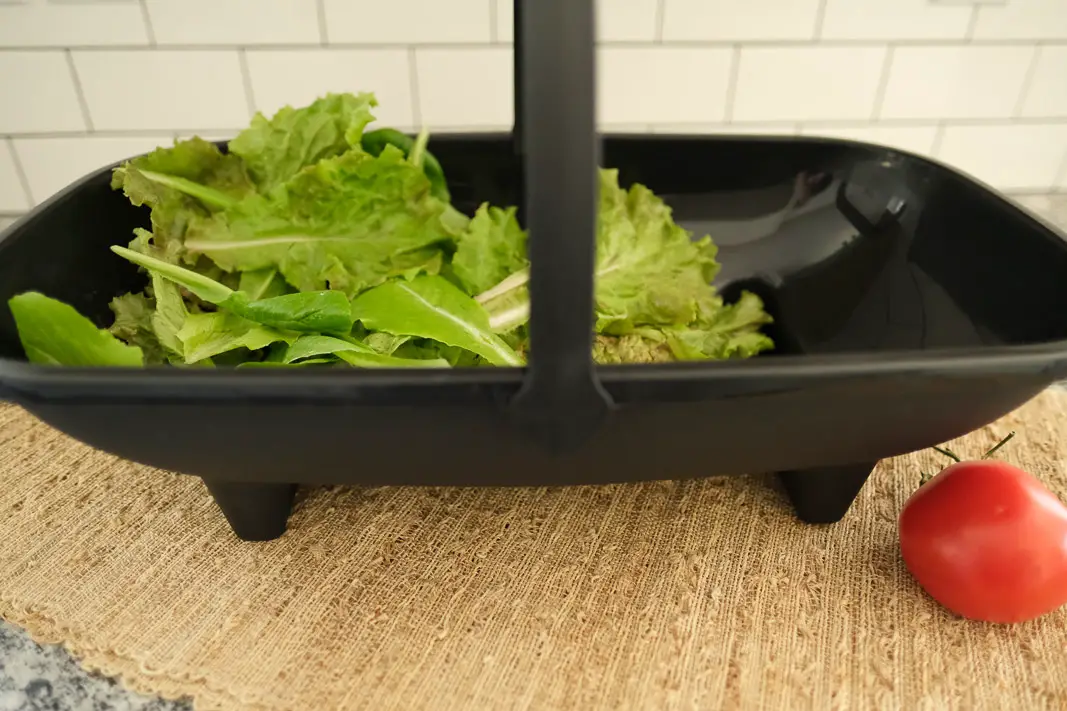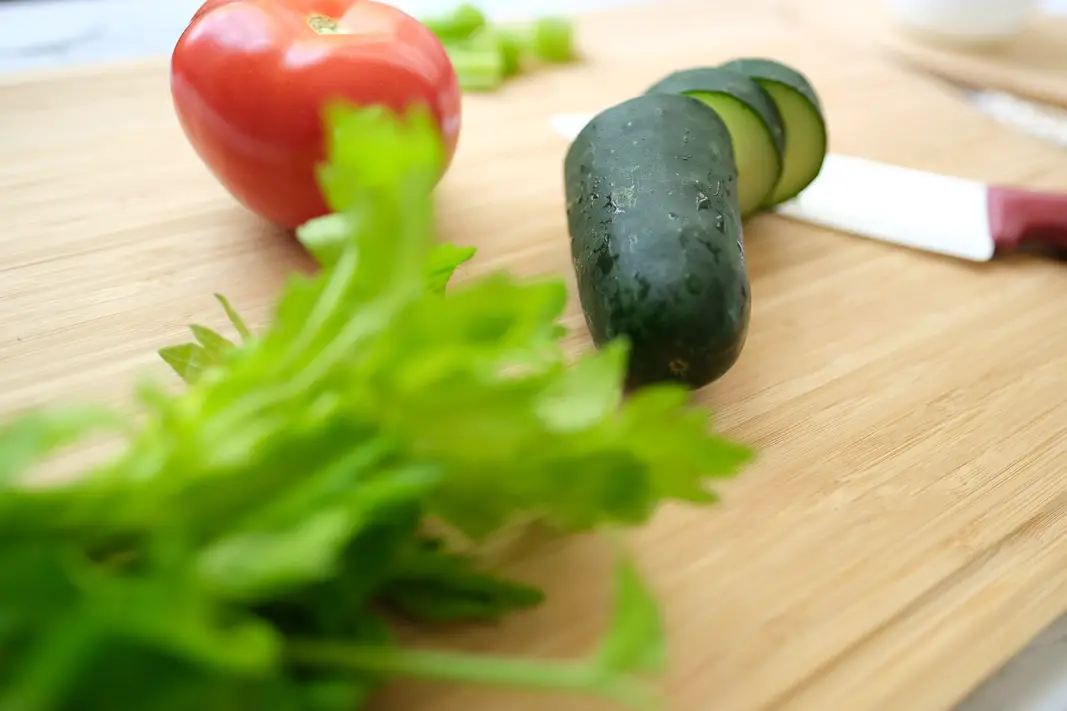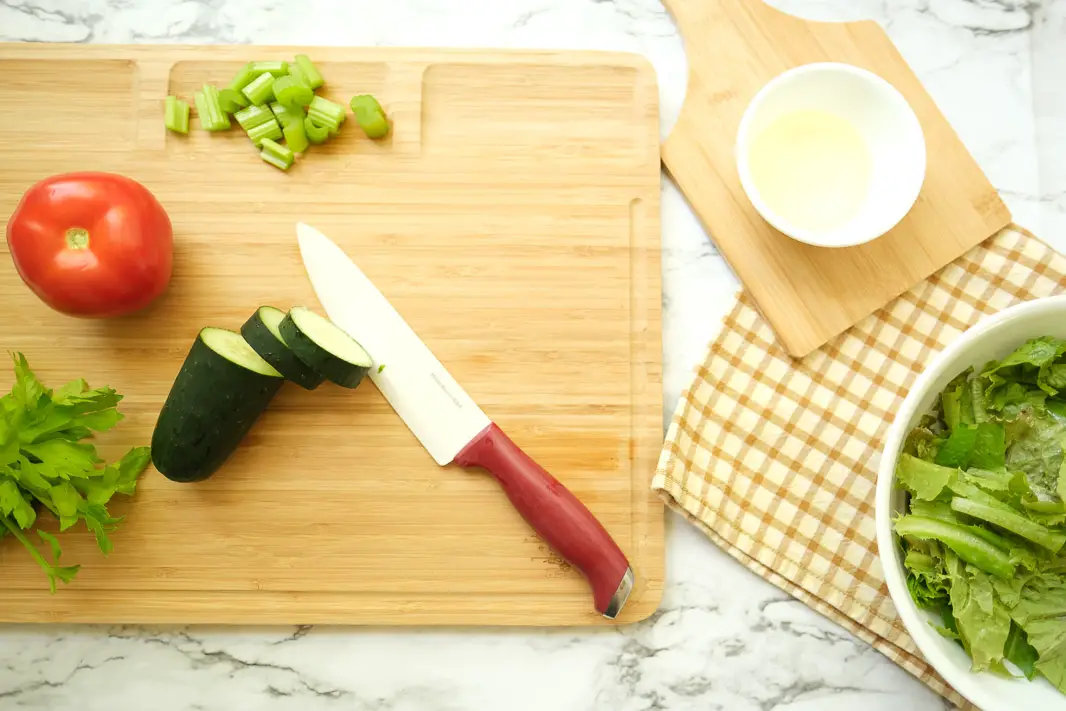 I hope you enjoyed our Summer Harvest and Harvest FAVE Products!
I'd love to hear about YOUR Summer Harvest! I'm sure my Summer Harvest is Very Very Small Compared to Many, however we are very proud of our Tiny Little Pocket Garden. If you don't have a spot for a garden, no worries….a VegTrug is a perfect option! I've listed a couple options down below.
Thank you for enjoying my Blog!
I sure do appreciate it and would love to hear from you in the comments!
Peace, Love, and Simple Living Friends!
~Erin