Have you ever stepped on a fire ant mound? I know I have!
I'm here to tell you How to Get Rid of Fire Ants and Treat Bites & Stings with 4 simple products!
MY FAVE 4 PRODUCTS WITH EASY PURCHASE LINKS BELOW….
Get Rid of Fire Ants and Treat Bites & Stings with 4 simple products
It's a warm sunshiny day and you are having the time of your life feeling the green grass or sand beneath your feet….then bam outta nowhere you are in intense pain! That mound of what appeared to just be dirt or sand was full of the dreaded most painful fire ants!
What is a Fire Ant?
Living in Coastal North Carolina, I know all too well what a Fire Ant is.
Fire Ants are very aggressive ants originally brought to the US from Brazil back in the 1930's.
Now these awful ants have spread throughout the Southeastern parts of the Country.
They are reddish brown, strong, aggressive and will do just about anything to defend their colony.
What does a Fire Ant Nest or Colony Look Like?
A fire ant nest / colony looks like a mound of dirt or sand.
The mound has no openings as the typical ant nest has.
Some mounds if left undisturbed will grow up to 18 inches tall!
It's been noted that the workers will even float their mound during a flood to safe dry grounds to protect their colony. Gross, but true!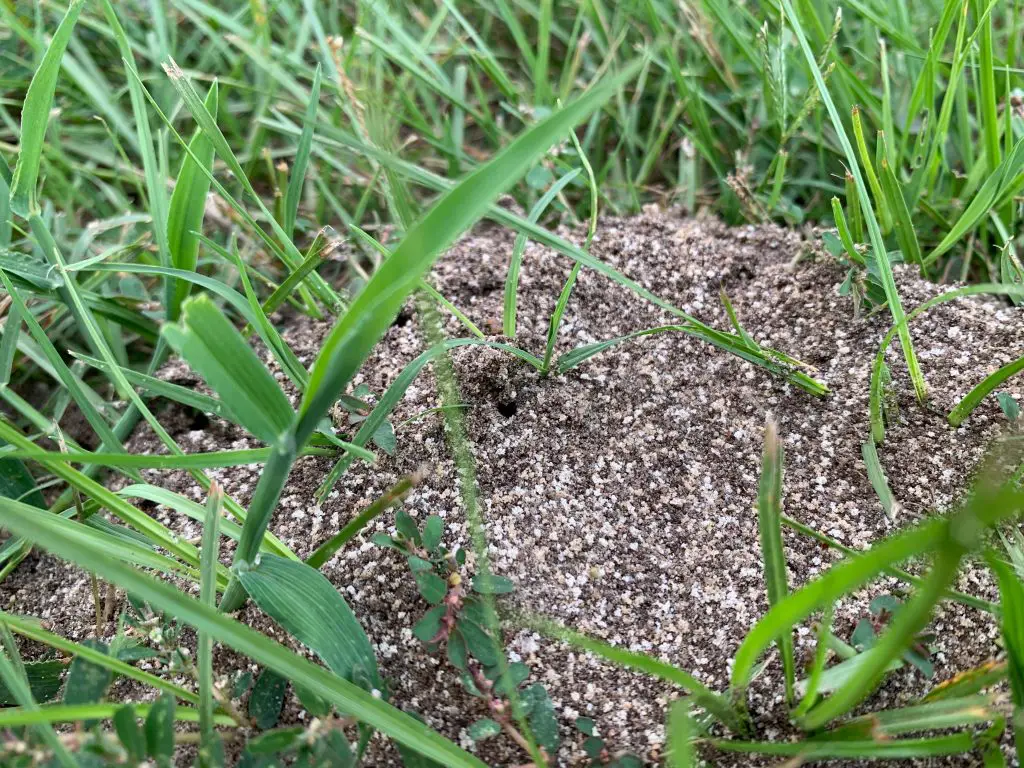 How do I Get Rid of a Fire Ant Nest?
Easy, one simple product!
I have tried every product on the market, yet THIS PRODUCT Works!
A simple sprinkle and they are gone! Seriously it's the best!
It is a bit stinky though, but well worth the smell.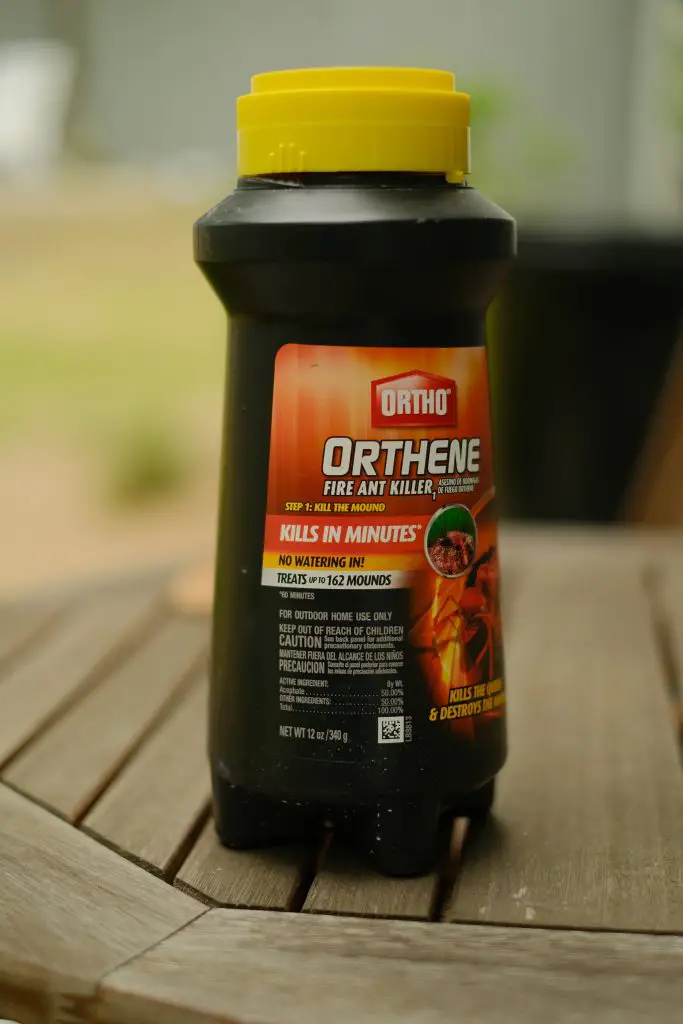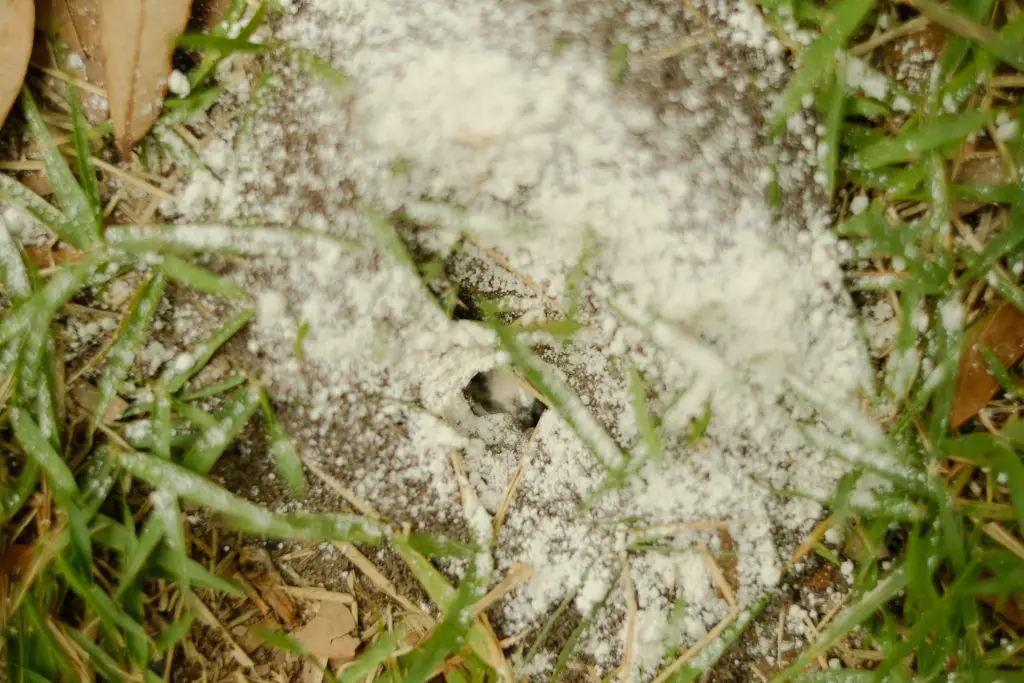 What does a Fire Ant Bite/Sting Feel Like and Look Like?
A Fire Ant Sting actually starts with their bite.
They grasp on to their prey and then proceeds to sting multiple times within a circular motion until the prey/victim either removes the ant or death can even occur if not removed by sensitive individuals or animals. Their bite/sting feels like being burned or stung. Very very very painful!
The sting will then swell as an itchy bump, which in a couple days will turn into a hard pimple puss filled looking raised bump. Throughout this time it is very itchy and very painful!
It's best to avoid scratching to prevent infection.
How do I Treat a Fire Ant Bite/Sting?
Treatment can vary, however I have found for myself
(please note, I am not a medical advisor, please consult your physician)
That being said, for me I have found the perfect simple combination of products to battle the bite/sting
THERE AFTER, ALTERNATE WITH THESE TWO PRODUCTS
TEA TREE OINTMENT
MY FAVE HC CREAM
I have found this Tea Tree Ointment, alternated with this Hydrocortisone works wonders!
That being said, I have tried every hydrocortisone product on the market, however this one works perfect for my sensitive self. It also works well putting it in the refrigerator to keep it cool.
THESE PADS WORK WONDERS TO HELP SOOTH
I like to smother the bite/sting with the chosen product then apply the pad. It seems to create a soothing comfort and the products seems to work faster for me.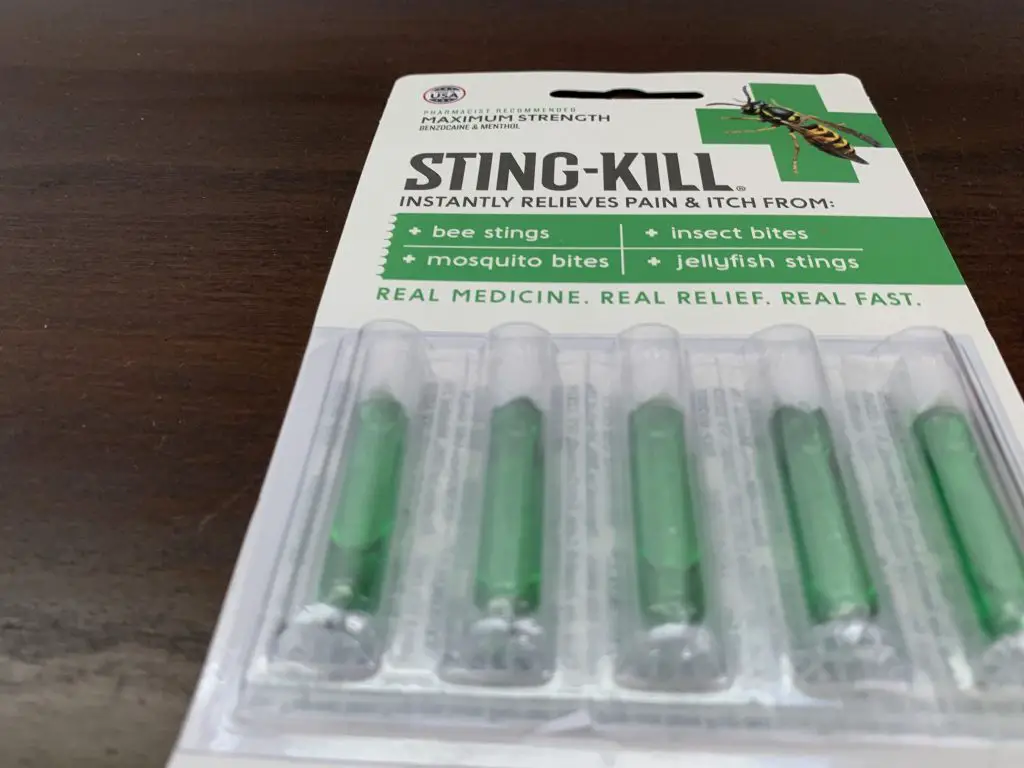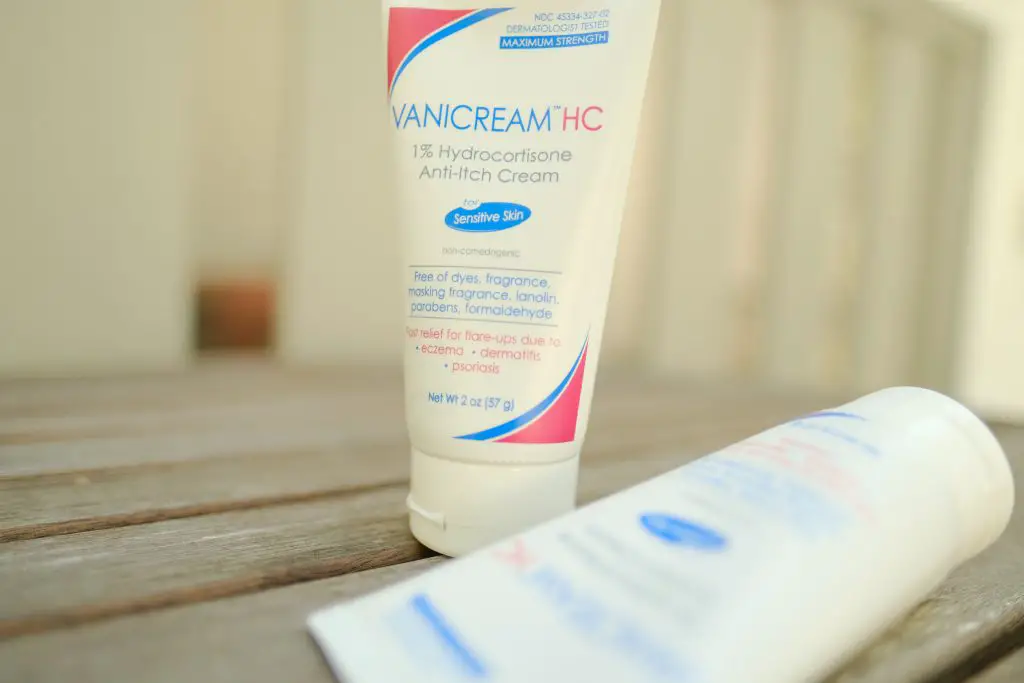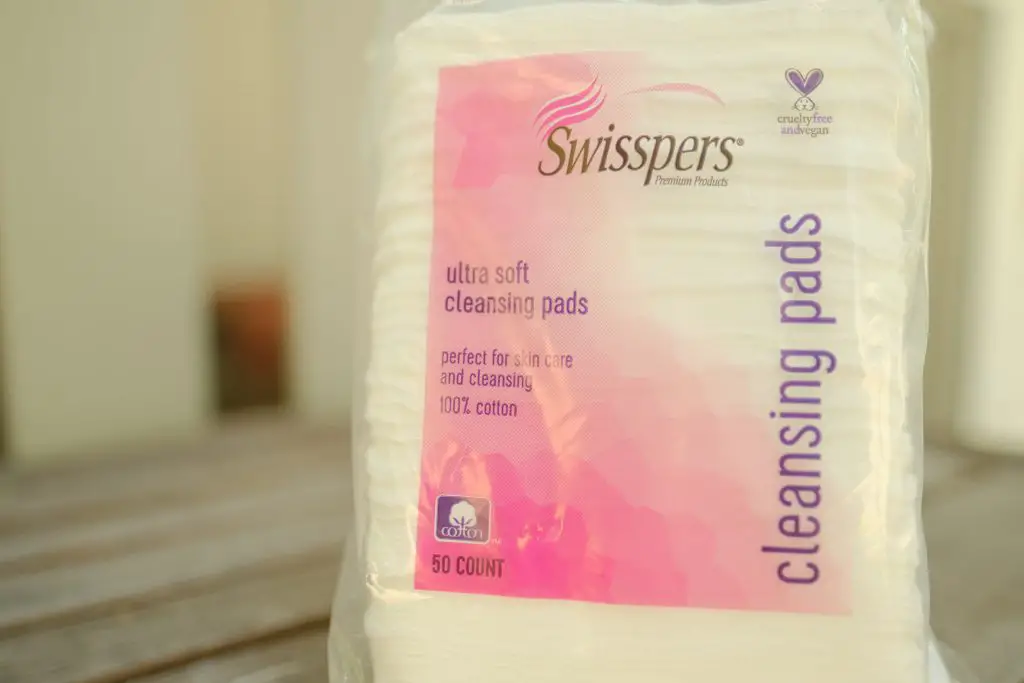 BELOW YOU CAN SEE HOW VERY VERY VERY SWOLLEN MY FOOT WAS BEFORE MY TREATMENTS.
THERE AFTER THE SWELLING WENT DOWN AFTER APPLYING THE ALTERNATING METHOD OF THE THREE PRODUCTS LINKED ABOVE.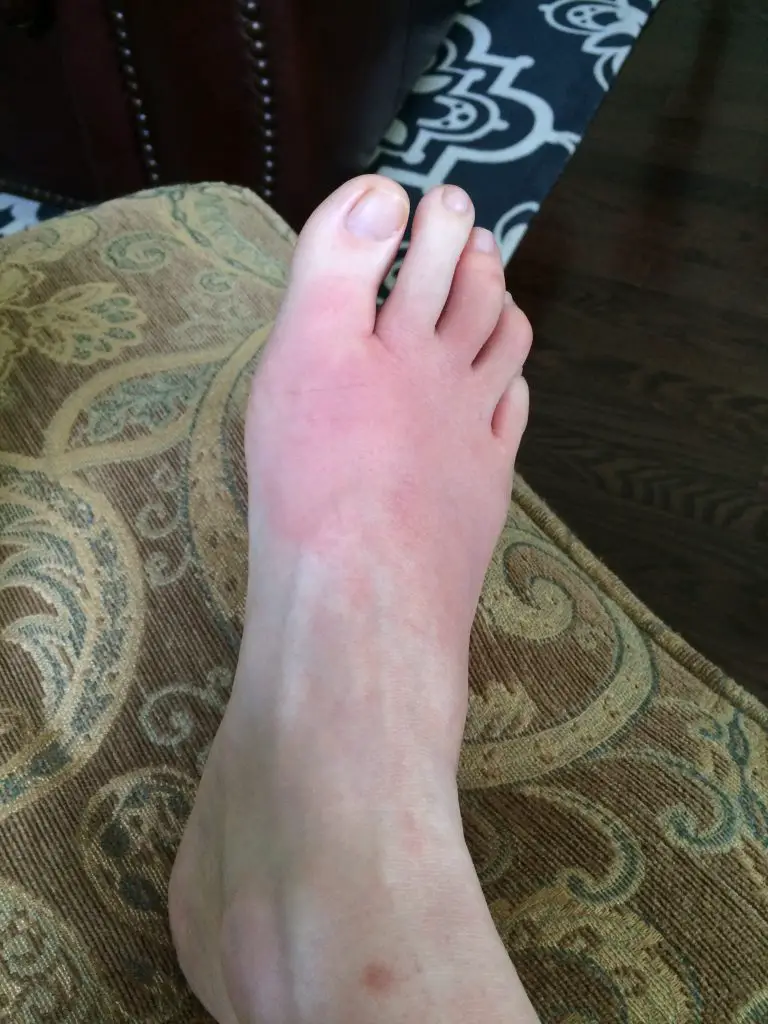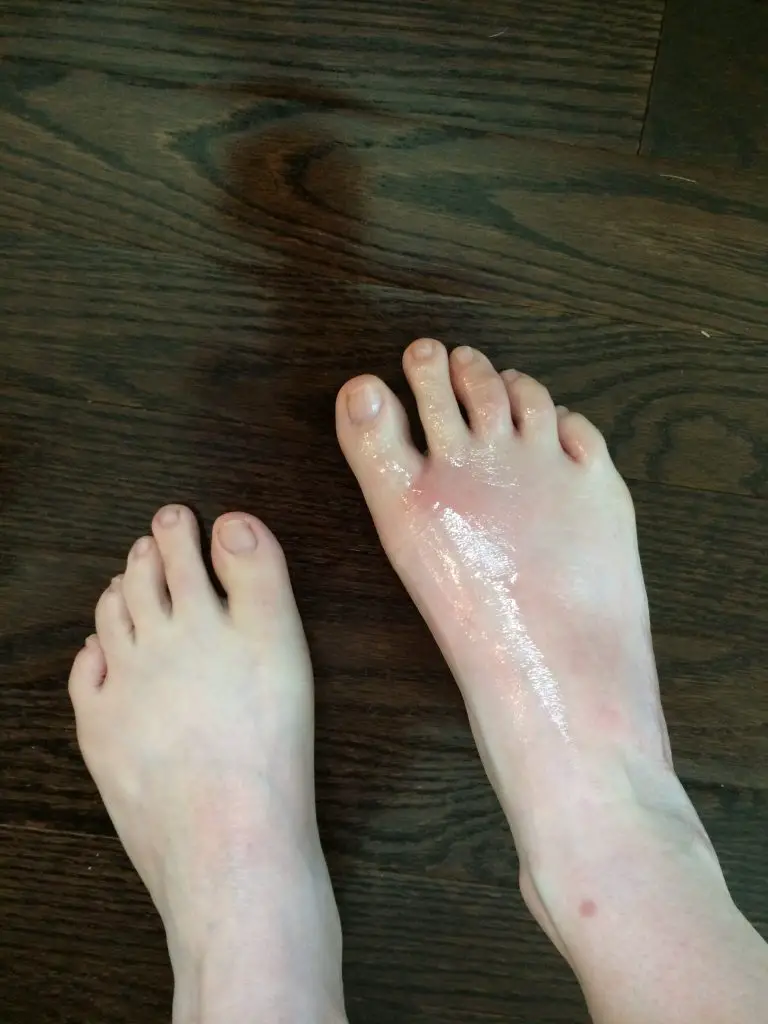 I hope I have helped you to get rid of fire ants and treat their bites & stings with 4 simple products!
I HAVE ALSO FIGURED OUT THE PERFECT SOLUTION FOR THOSE PESKY MOSQUITOES IN YOUR BACK YARD AS WELL! ENJOY MY HOW TO GET RID OF MOSQUITOES BLOG HERE!
Thank you for enjoying my Blog!
I sure do appreciate it and would love to hear from you in the comments!
Peace, Love, and Simple Living Friends!
~Erin