Is your desire to build a Small Rustic Vegetable Garden that blends within the surroundings, flows with the style of a cottage garden, all while being deer resistant?
We had the exact desires! We wanted to find a way to blend a vegetable garden into our existing cottage garden beds. We felt it was best to create a very natural garden with a little pop of whimsy!
Damage from deer
A national survey by USDA's in 1992 identified deer damage as the most widespread form of wildlife damage. Forty percent of the farmers reported having deer damage. There are many ways to combat deer damage such as repellents, deer resistant plantings and as fencing. We have found fencing to be the most effective for us to prevent having to spray pesticides and chemicals near our crops. Deer have the ability to jump as high as eight feet so a fence should be close to that height. Our garden is so small we felt for us closer to six feet was tall enough.
Starting with a plan and dead standing Oak trees
We started this project like most, knowing what natural resources were available to us. We knew we had nice dead standing Oak logs in our back woods that were solid and free of rot that would work great for post. You could also use something like a Steel Stake which would work just as good. We also had some leftover bricks for the raised beds within the garden. With that and a plan it was time to get started.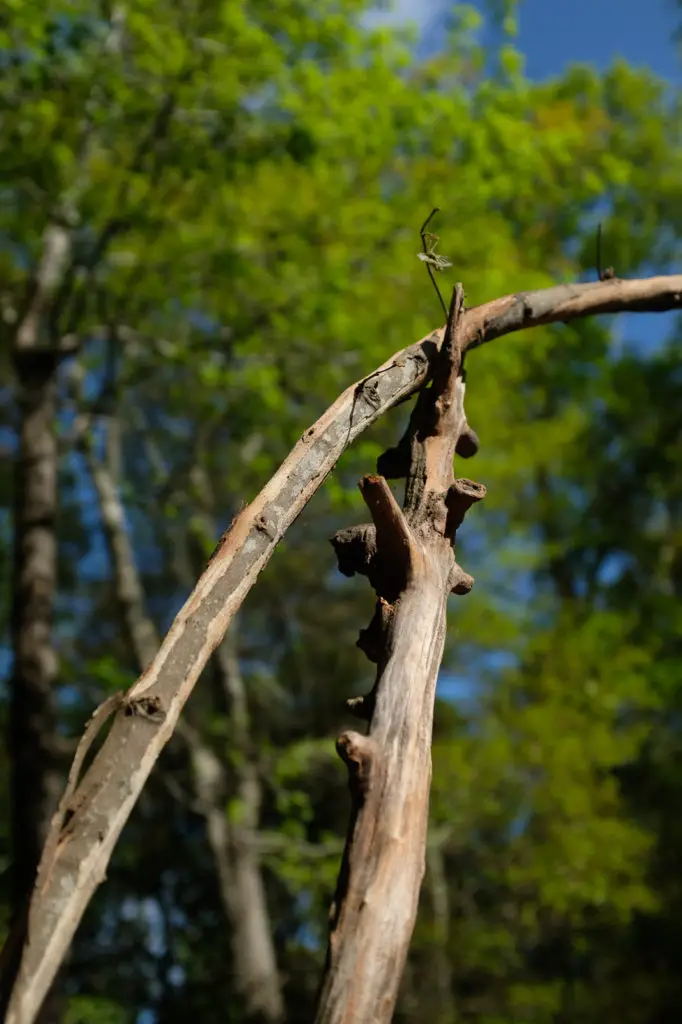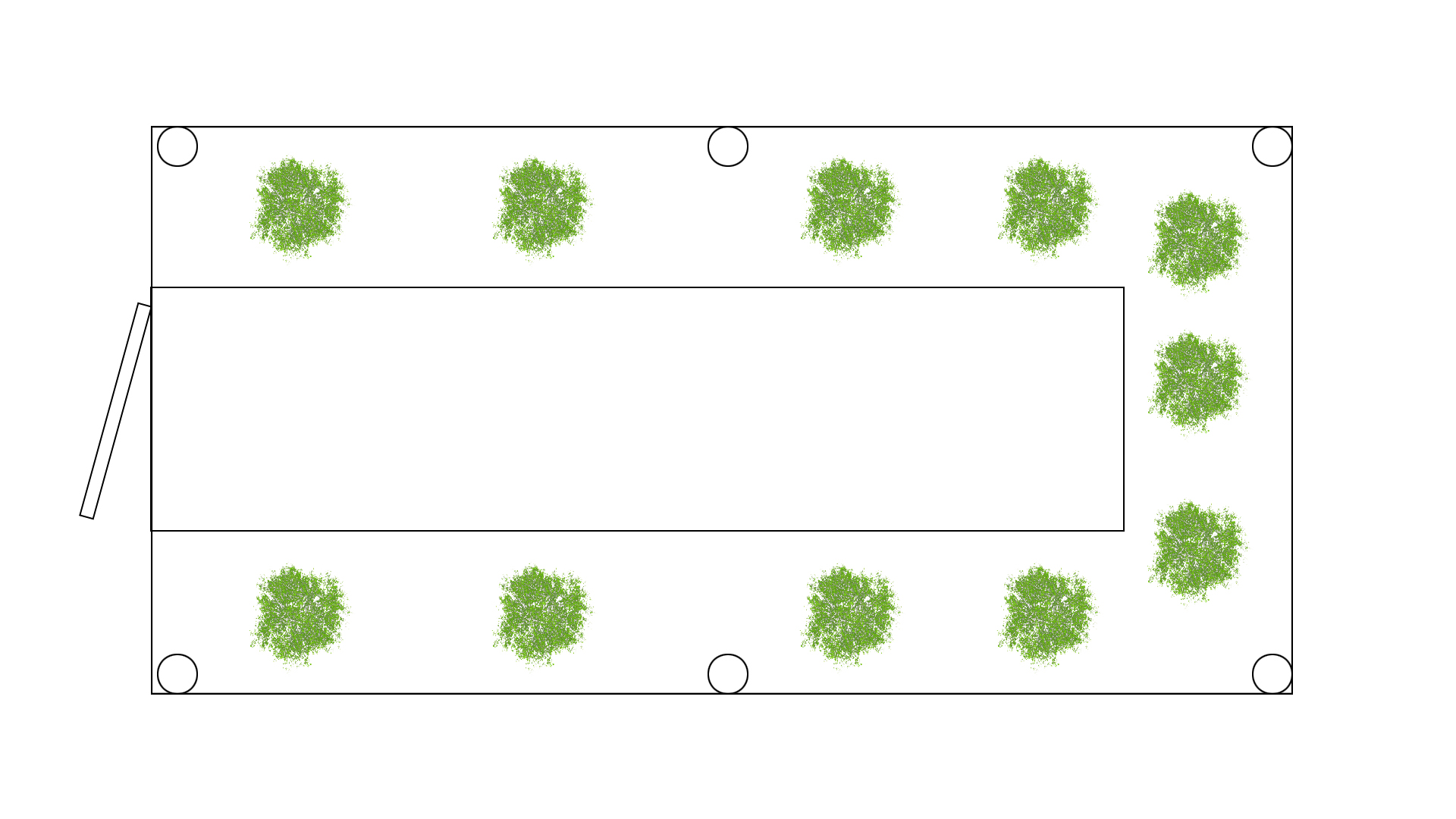 The full plan
We stared with tilling the area where the garden was going with a small tiller like this one. At this time we also added some soil amendments of compost. Next was digging for the post holes to set our six Oak posts with a post hole digger.
We then wrapped the entire enclosure with Poultry Netting with staples as well as wire to hold to the posts. We also dug a small trench and folded the wire fencing into the ground to stop any animals from digging under the fence. Next was to lay the brick border and mound the dirt up we kept this very simple just standing bricks on there edge with a hardwood mulched path down the middle.
Lastly was to make a gate that would keep all the little critters out. For this we went back to our natural store of the wood and found cedar branches and grape vines to make the one of kind whimsical gate. Once the frame was made we once again used the Poultry Netting attached to the gate.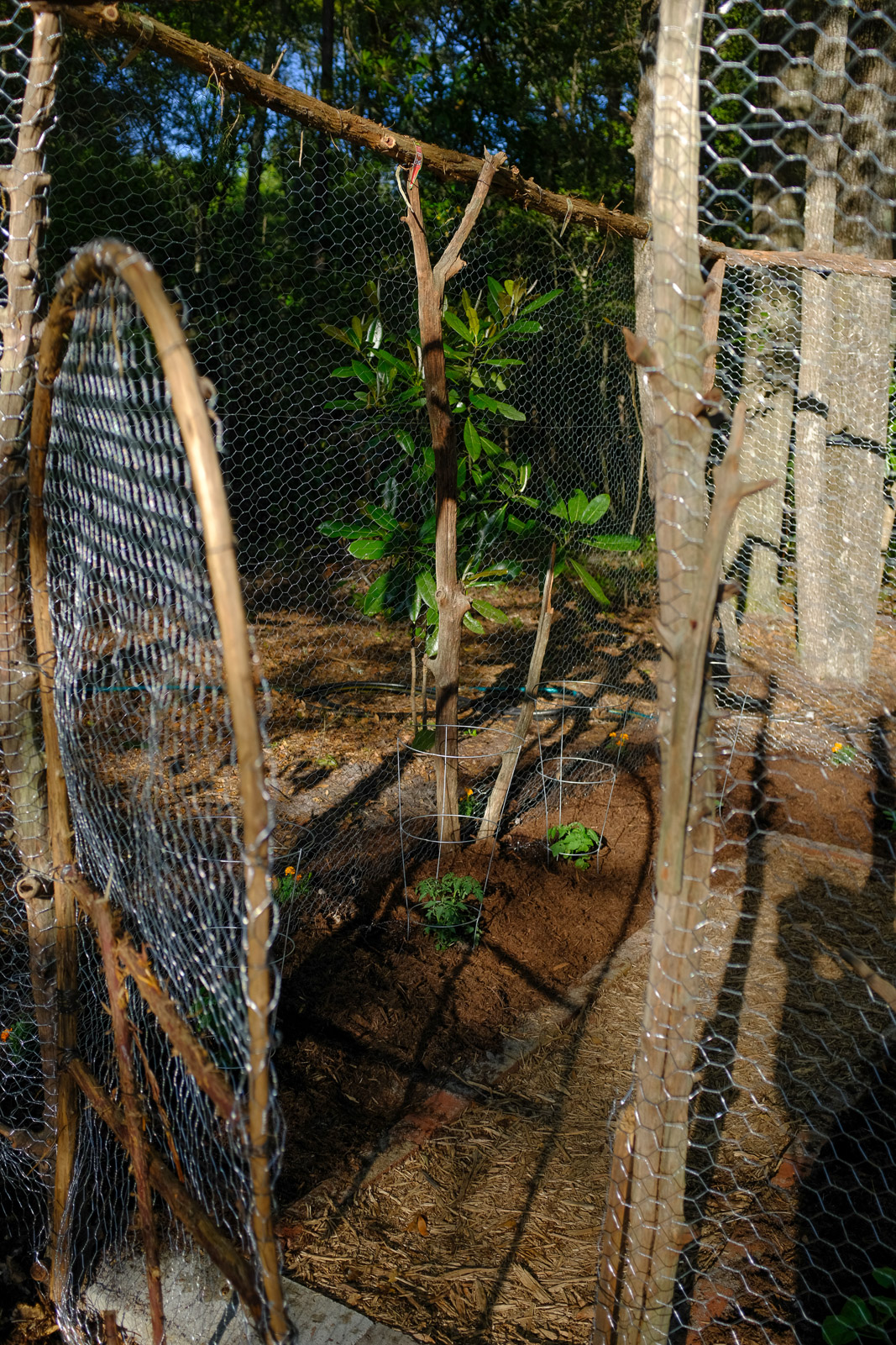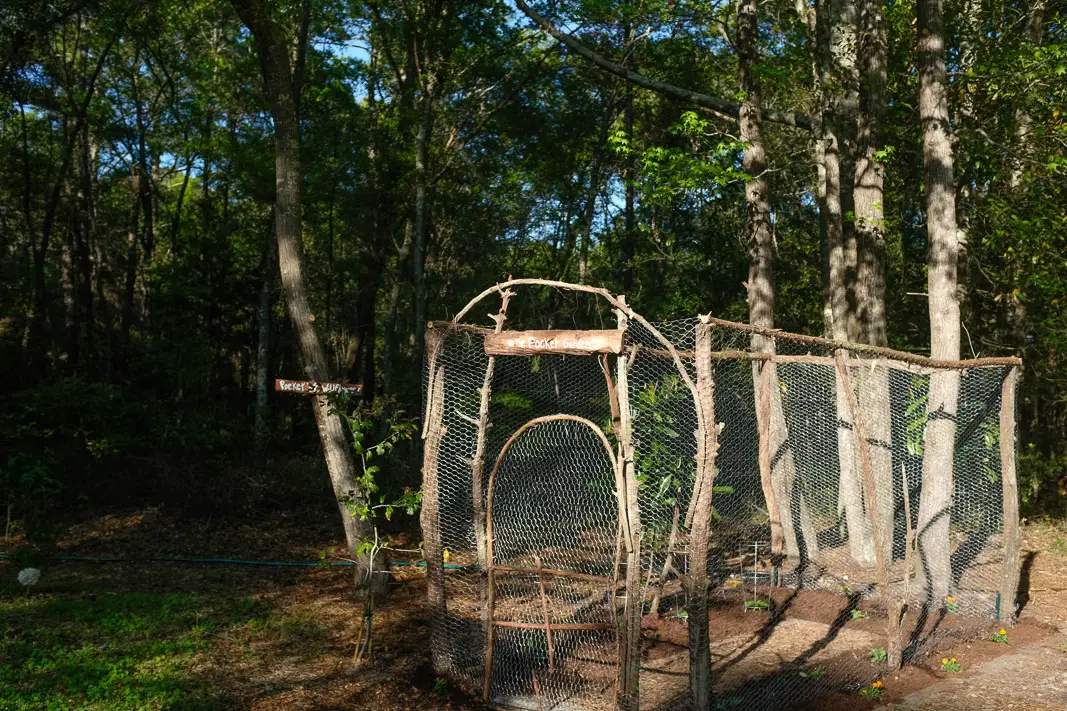 The end result
What we ended up with is what we think is the perfect rustic garden that takes up minimal room and flows with our surrounding. We now have a 6′ x 12′ garden with 16″ raised beds on three sides and a 32″ walkway. With this size we have been able to grow tomatoes, cucumbers, green beans, and squash very comfortable. Best of all not worrying about deer eating all of our hard work.
Subscribe to our Email List to Stay Updated with upcoming Blogs featuring Garden Planning!
Don't forget to Add a Touch of Cuteness with your Very Own Hand Painted Garden Name!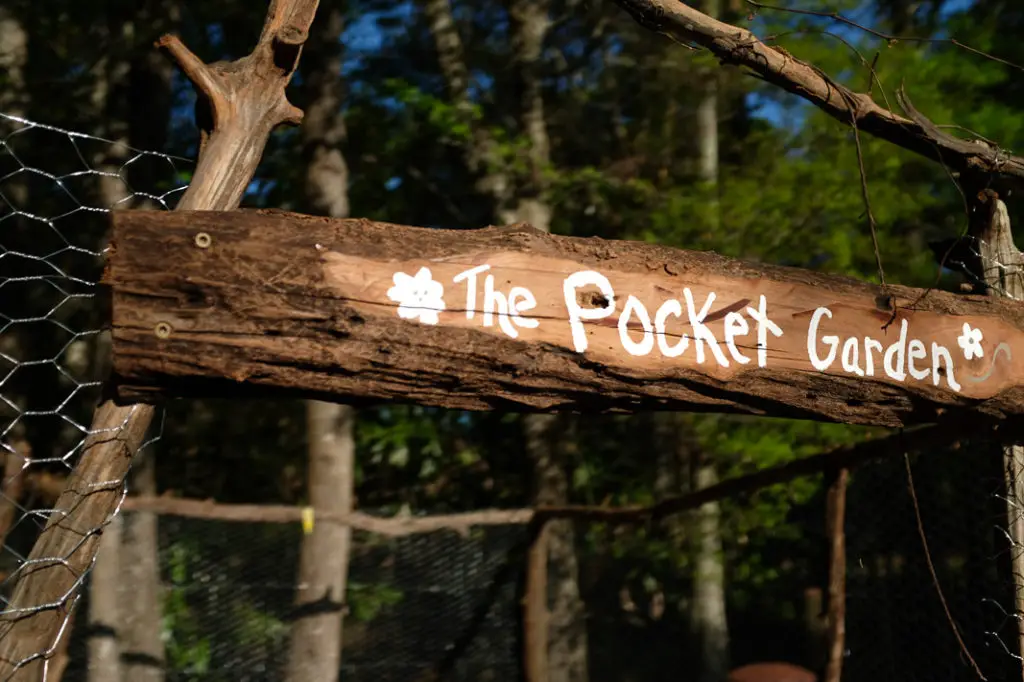 PEACE, LOVE & HAPPY GARDENING!
~Erin of Simply Living, NC