During the Covid-19 Quarantine, NOW is the time to Grow Your Own Food; protect it with a Twig Garden Fence built with Foraged Items….grow that victory garden!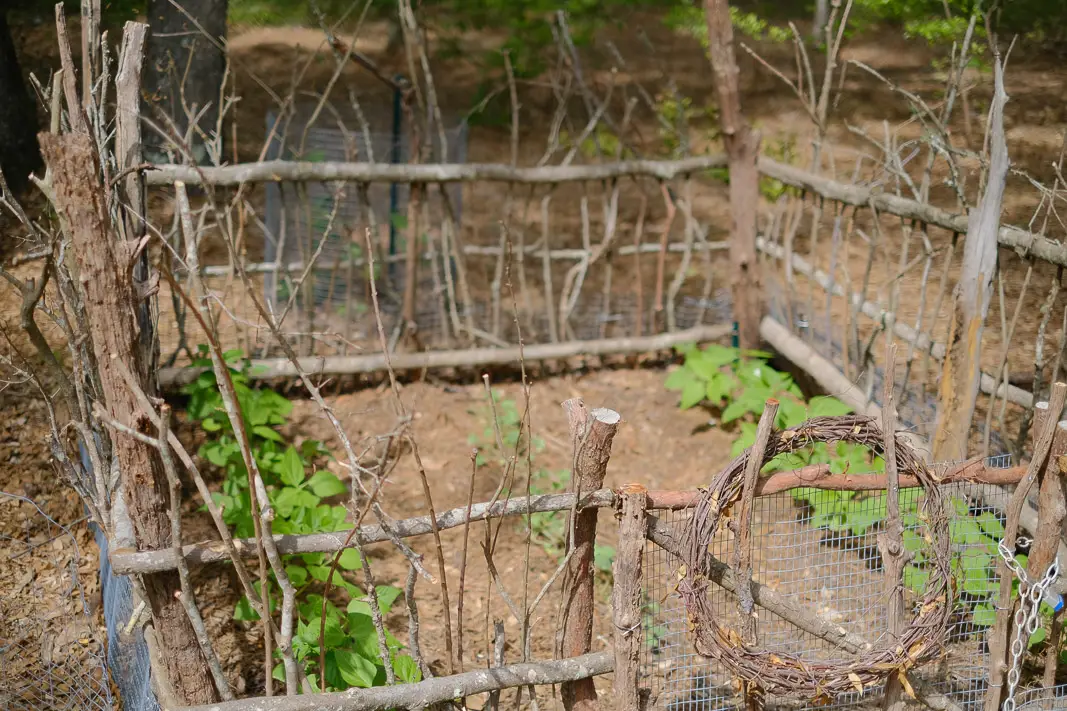 Victory Gardens with foraged items while quarantined is a simple way to supplement your food supply.
Stuck at home during this Covid-19 Quarantine, yet you long to have the Garden of your Dreams?
We created our Twig Garden Fence, by Creating a Garden with Foraged Items found on your own property! The perfect way to go during this time of uncertainty within our lives.
WHAT IS A VICTORY GARDEN?
Back in the World War II times families planted Victory Gardens to help prevent food shortage. Small yards, big yards, balconies, window boxes, were all planted to aid in this food shortage relief.
Today we may not be in war times, however we are in a bit of saddened and scary time where a food shortage could indeed happen. I'm not saying it will, but I'm saying why chance it? Get those Gardens Growing. Grow wherever you can with whatever you can!
For us foraging is not a new concept, as many may remember we created this rustic garden.
One garden was plenty for us in the past two years, however now during this scary stay at home quarantine time that comes alongside the Covid-19 situation, one is just not enough!
Now is the time to Grow Your Own Food! We face the possibility of food shortage, not being able to go to the grocery stores, and life living on dry spaghetti and pasta. This outcome leads to lessened nutrition for our bodies, mind, and soul.
Speaking of Soul, Gardening is Good for the Soul!
That's right, gardening not only nourishes our body with the crops we grow, it also provides us much escape for our mind, body and soul. With orders of "stay at home" we aren't able to go out and I don't know about you, but we aren't ones to just sit inside and play video games. We love connecting with nature. There's something very spiritual about connecting with the land.
As professional beach portrait photographers, we of course have had to cancel all of our jobs as our beaches are closed and vacation rentals not accepting visitors. This being said, we don't have much money at all to spare. How would we ever create a protective deer proof garden without money for strong fencing and posts? The answer was simple, we would forage our own supplies.
We have a woodland type area on our property with many trees, we found dead fallen branches to create this protective twig garden fence. First we planted the posts and one by one we intertwined the twigs.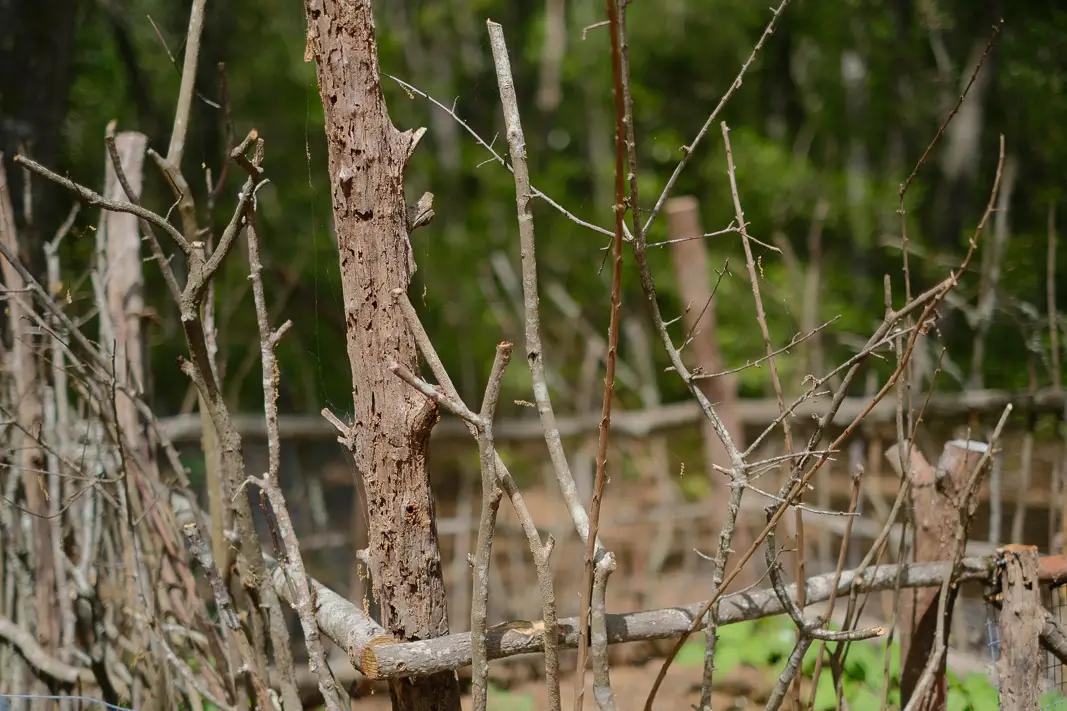 Online Purchase of Inexpensive Garden Supplies:
Finalization of the structure quickly made us realize we would need a few additional items to secure the final deer proof garden. Thankfully throughout this quarantine we have figured out a way to purchase inexpensive garden supplies online. We purchased THIS FENCING and THIS TWINE.
We also created a more in depth Blog Featuring all of our Online Garden Purchase from Pest Control to Seeds and our Favorite Fertilizers. Enjoy Our Online Garden Supply Blog Here
We are super happy with our finished product!
The Bush Beans and Broccoli have been Planted and are Growing Stronger Every Day.
I end this blog by saying there is NO better time than NOW to Grow Your Own Food!
I hope my blog inspires you to create your own garden. Simple, Small or Large, just GROW!
I wish you good health, happiness and safety during this scary time within our lives.
Thank you for enjoying my Blog!
I sure do appreciate it and would love to hear from you in the comments!
Peace, Love, and Simple Living Friends!
~Erin