At this time we are all safer to stay home away from stores. NOW IS THE TIME WE should be growing our own produce.
Buy Garden Supplies Online While Stay at Home Orders are In Place and Grow Your Own Produce! Ordering online without Leaving Your Home is the Perfect Way to Garden During this Covid-19 Quarantine Stay at Home Order! Why is growing your own food important? To us this is the BEST time to start growing your own food. During this outbreak of Coronavirus / Covid-19 simply going to the store to buy food is quite the task, so why not grow your own food to help enable yourself as being self-sufficient. We are not expert gardeners, however with all of this idle time on our hands it's the best time to learn!
Per this time of writing, we still have the ability to order and receive supplies we need for gardening and today we would like to show what we ordered to grow more this year.
Garden hardware:
In environments like ours we need to protect our plants from every type of critter from deer, rabbits, and even raccoons. With that being said we surround all of our plants with some type of fencing. In comes our current situation of being confined to our home by state orders. How would we get the garden fencing we need without going to the store? We went online to look for a solution.
Needless to say we were super excited to find this Inexpensive Protective Fencing at Amazon! Bird Netting also is a supply we always have on hand. We have it over our blueberry bush and lettuce. Super Handy! Chicken Wire Fencing is a great way we have found that works great with our fallen sticks and logs to make a foraged garden.
Fertilizers and nutrients:
Purchasing fertilizers online, we found we had to think a little differently, than we normally do. We typically just go to our local box store and pick up an organic all in one garden fertilizer. This year we decided to order Blood Meal which is good for nitrogen, and Bone Meal for phosphorus and calcium in past seasons we had a problem with not enough calcium. (look how adorably pretty the box is!)
These two products we found at Amazon at a Great Price! Another product that is new to us this year, yet we are super excited to try it is this Micro-Boost! This stuff is loaded with Goodness for our Veggies! Another product we also add is Fish Emulsion to the Mix of Things. Of course this is dependent on which plant you will be feeding.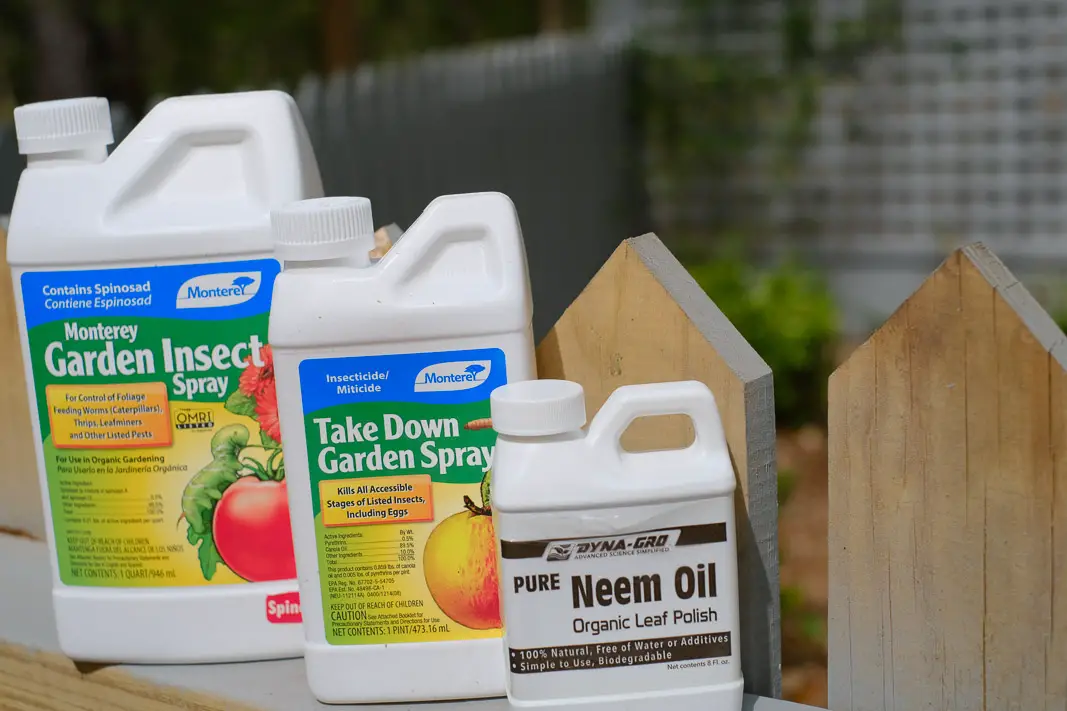 PESTS:
Sadly with any garden comes Pests! We have a couple of our favorite pest treatments that we have found works best to keep critters and pests away.
For Deer, this Spray Works!
For Bugs, for easy application we have found this Duster and Seven Dust is what we use once in a while. However you must keep it off veggies and blooms and we only use it at the base of each stem when the pests are extremely bad.
There after we keep things as organic as possible with this routine.
We alternate these products simply because pests get used to the same product.
Our Routine Alternative Products are:
COMPLETE DISEASE CONTROL, SPINOSAD, BI-CARB & TAKE DOWN GARDEN SPRAY.
We also love using this Neem Oil in the mix of things.
Our Garden Plan looks a little something like this:
Week One: Spinosad, Complete Disease & Take Down Cocktail
Week Two: Neem Oil, BT & Bi-Carb Cocktail
For Ants: we like this for Ants in our Garden
For Birds, this bird netting is the way to go.
Plant support:
As garden plants get taller they will need support of some kind, things like tomatoes and cucumbers like to climb something tall. We were afraid something tall would be a difficult purchase for delivery.
This being said, we were super excited to be able to find these Garde
n Posts online! Don't forget your Tomato Cages!
harvesting:
Any gardener hopes for a good harvest! A good harvest requires an easy way to carry that harvest from garden to kitchen. We simply adore these Garden Harvest Basket Colanders! It is small with holes almost like a colander, which makes it easy to harvest small produce such as green beans or cherry tomatoes and simply spray off and bring indoors. For larger harvests we love they have a Large Size.
The reason we love these Colander Basket Garden Trugs is because they sit upright, they are easy to carry "one handed" and they hang on simple wall hooks in our home or on the back porch. Most trugs take up soooooo much space. Living in a small cottage we like products that take up very little space.
Another we also use these Garden Produce Bags when we Share our Crops with our Neighbor and they are also great for storing produce indoors. These Netted Bags are what we use for our fruits and veggies to Protect them and hold the weight of them to prevent breakage on the vine.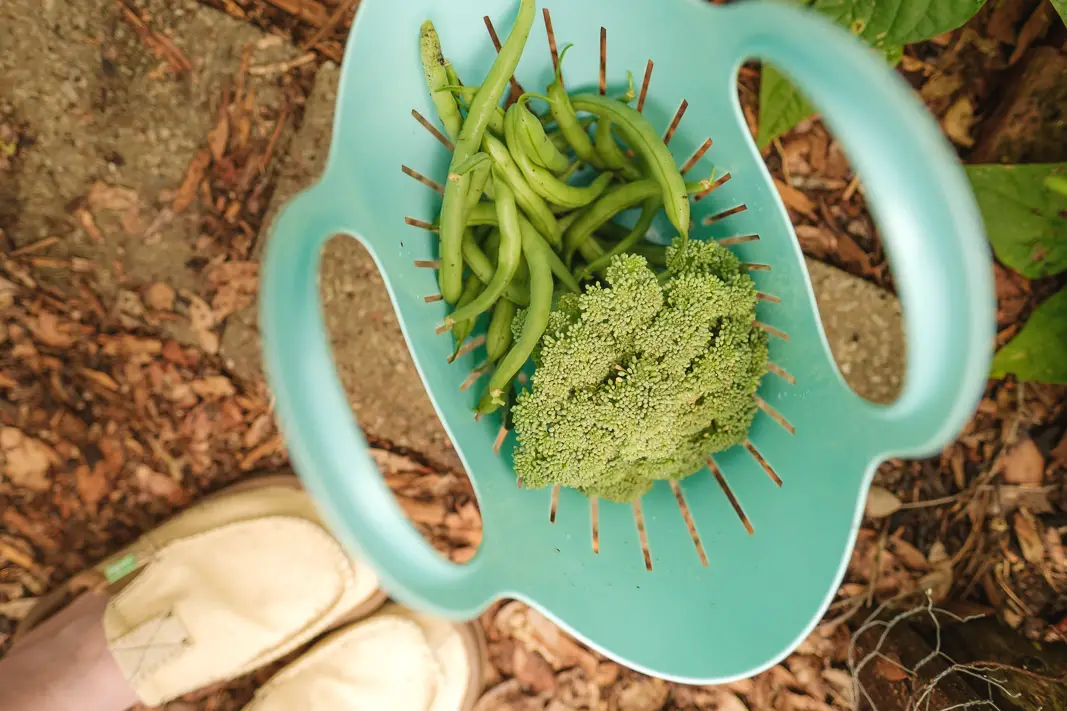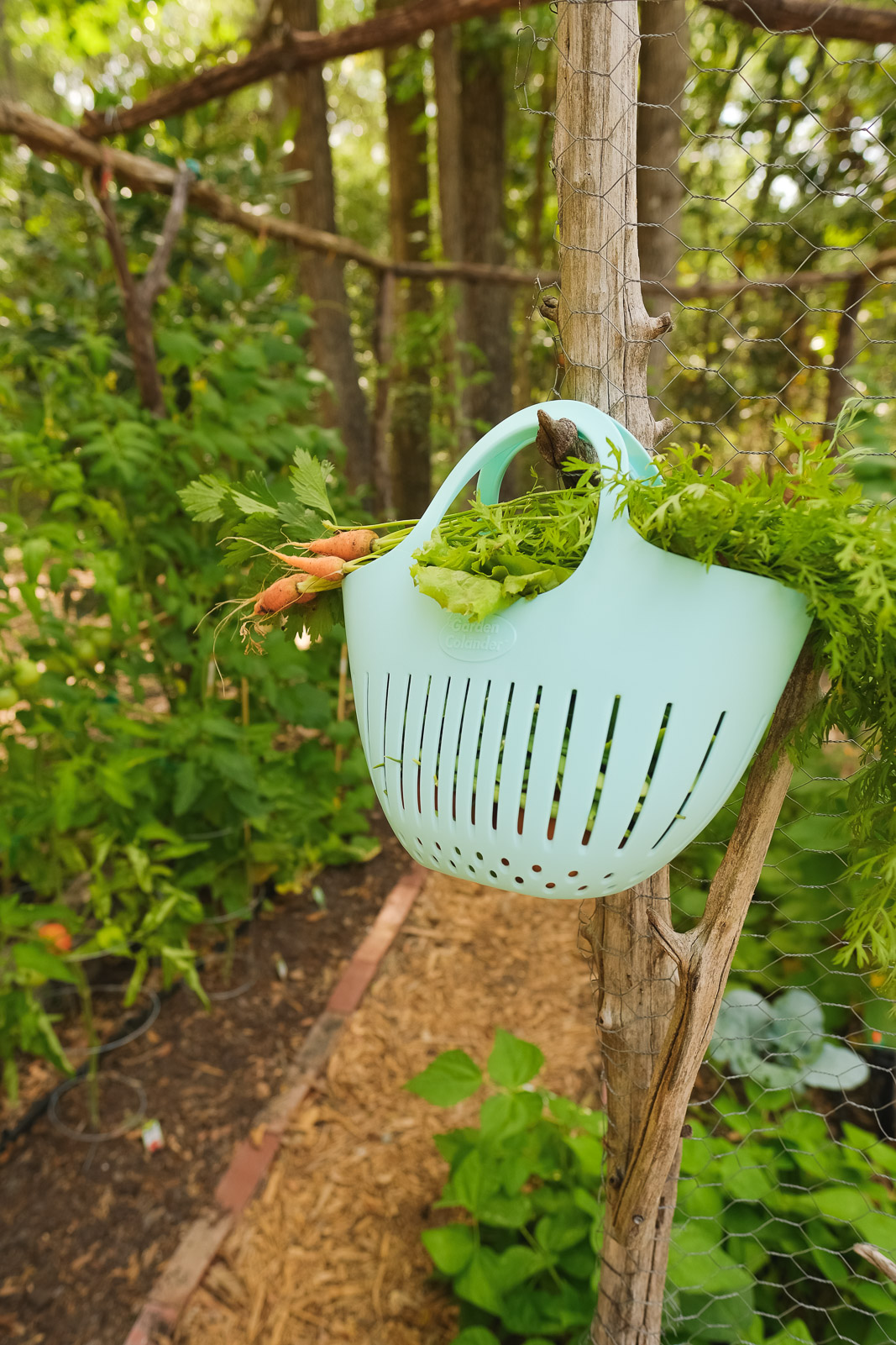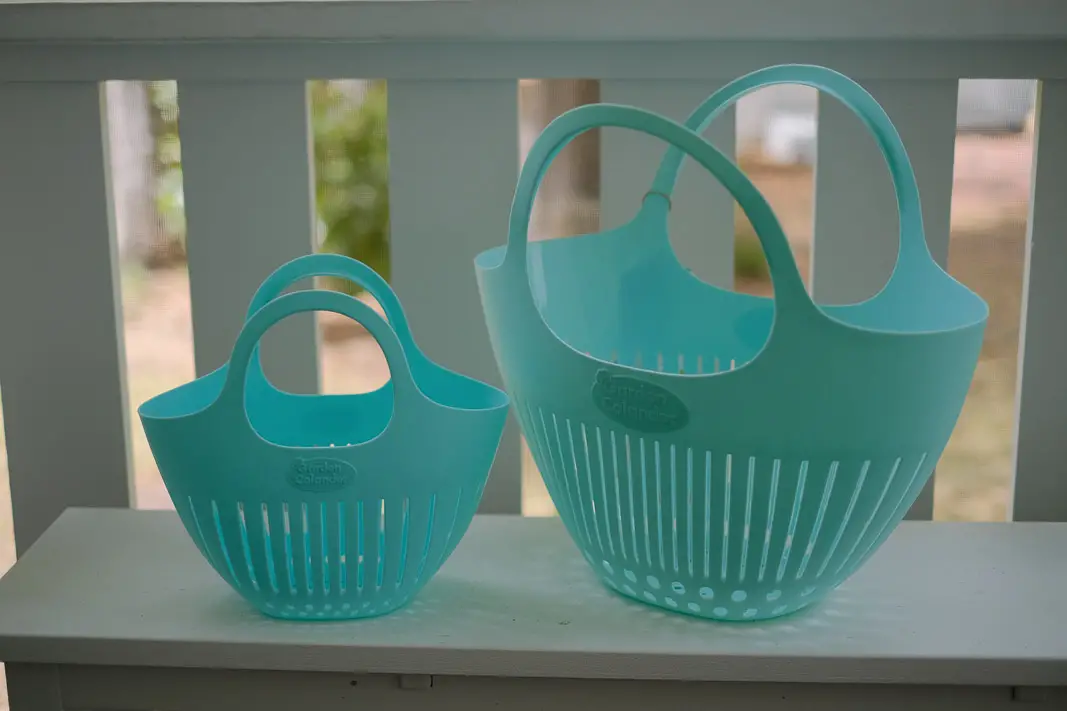 SEEDS:
There are several Seed Suppliers we have purchased from.
Seed Supplies seem to be getting quite limited at this point in time, however you are able to still get a nice selection at the following Suppliers:
Park Seed, Burpee Seeds, and our Favorite so far has been Hoss Tools and Rare Seeds.com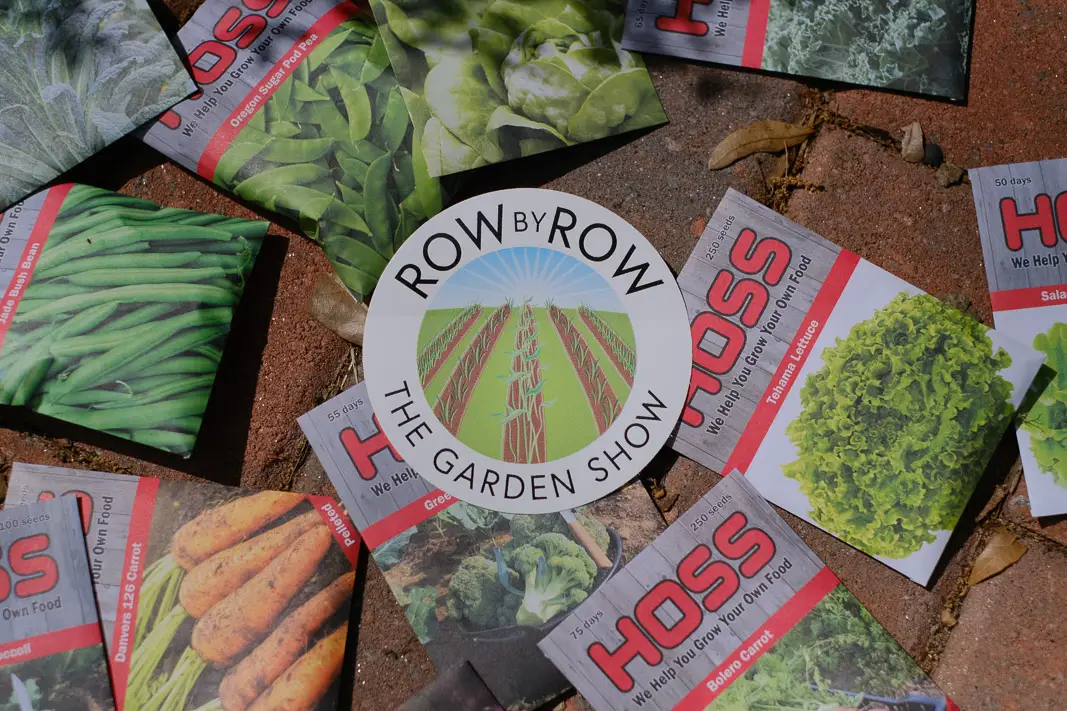 SEED STARTING OR DIRECT SOW:
Some seeds are easy peasy to start as direct sow and others need a little help starting indoors.
Of course depending on what Zone you are growing in will also help determine if you sew your seeds indoors or direct sew. We are in Zone 8b which is a nice long growing season. That being said, we still had to start our tomatoes indoors. There are two ways to enjoy germinating your seeds indoors.
One is to simply place the seeds within a slightly moistened paper towel, then place it within a plastic baggy, then place the baggy in a warm environment and you will see a little sprout soon!
A few other ways are Germination Station, Seed Sewing Cubes or these degradable seeding bags.
As always we never ever forget to have our FAVORITE Fungus Gnat Traps,
anytime you grow goodies indoors there is always a chance of these nasty pests and these traps eliminate the problem always for us!
WATERING SUPPLIES:
When it comes to watering, we have found the most simplest of ways from our Favorite Watering Can to our DIY Irrigation. This is our FAVE Watering Can, These are our Irrigation Supplies and here is our FAVE Watering Hose. We love this hose because it coils up out of the way on it's very own. It's super cool! We absolutely think this hose is EVERYTHING!
UNWANTED VISITORS:
Don't forget, every once in a while depending on where you live you may just have an unwanted visitor. A visitor who may think it's perfectly fine to pick a veggie or two. Therefor you may want to pick up a Sign Like this one and in addition to a No Spray Sign like this one to prevent others from spraying pesticides near your garden.
GROW BAGS:
If you don't have room for a bed, possibly you only have a patio, a deck or a front porch…no worries!
Grow Bags are the Way to Go! These Grow Bags are sooooo CUTE AND I Simply Adore THESE BRIGHT POP of COLOR PLANT LABLES.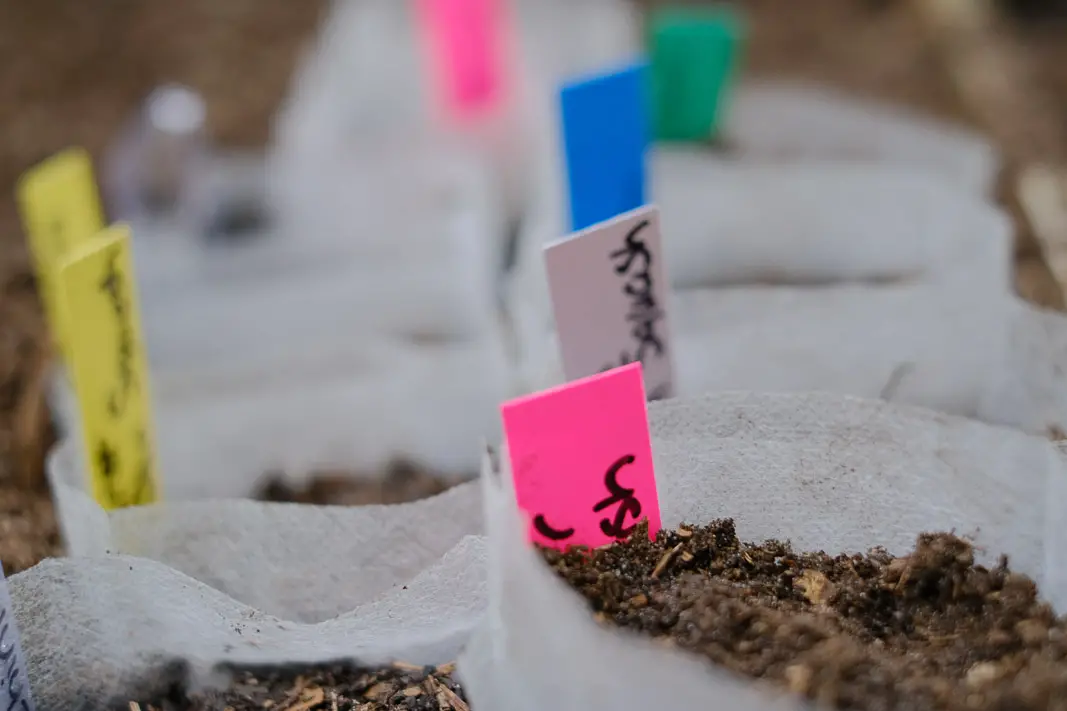 GARDEN BED:
You may enjoy another of BLOGS: HOW TO CREATE YOUR OWN VICTORY GARDEN BLOG
From Foraged Sticks Garden with Inexpensive Fencing! That's right, we created one bed almost entirely out of fallen sticks. Clean up your property while creating a super cute garden bed that keeps deer out!
Please take the time to enjoy that blog at this link.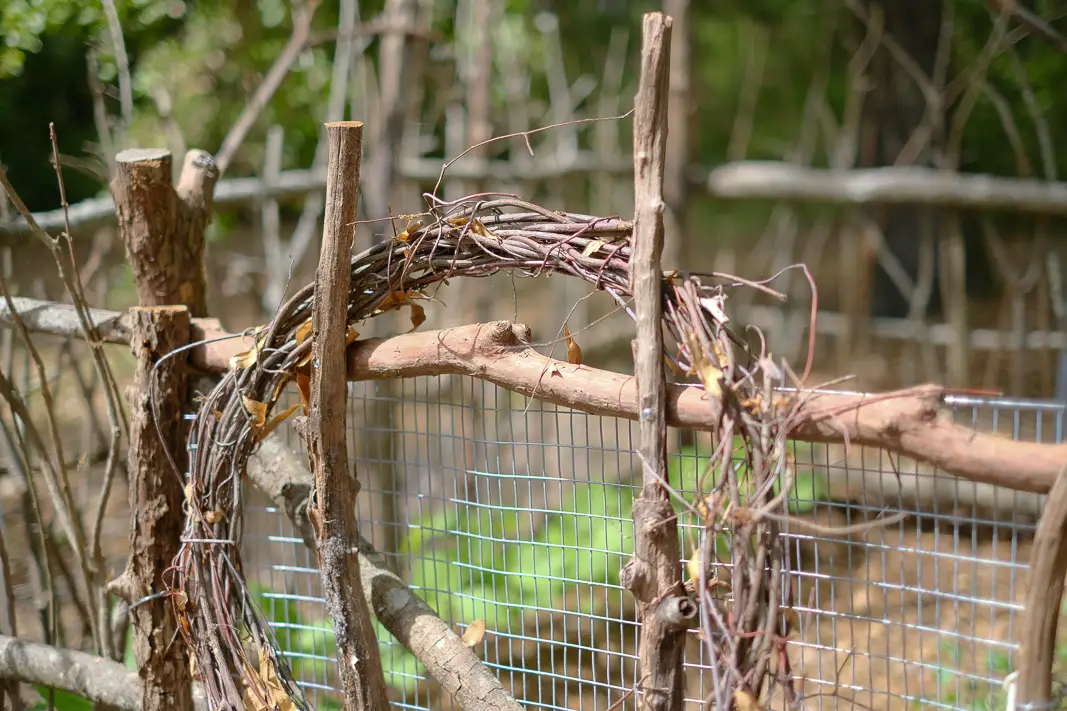 Sure do hope you have enjoyed this blog and have found it helpful!
If we can just help one person grow their own food, then we will consider our blog worth it's time.
We'd love so much to hear how you are keeping your garden going or starting a new garden during this time of stay at home within your own life. Please leave a comment below….we'd love to hear from you!
Thank you for enjoying my Blog!
I sure do appreciate it and would love to hear from you in the comments!
Peace, Love, and Simple Living Friends!
~Erin