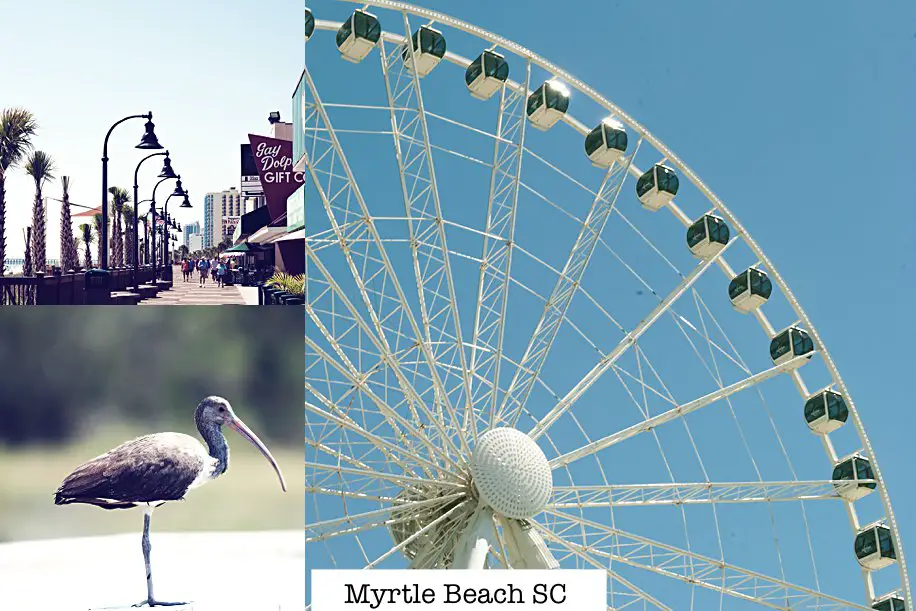 Things to do in Myrtle Beach SC is sure to fill your vacation fun itinerary with an array of options! Wheather your heart's desire is a fun-filled walk along the 1.2 mile long boardwalk or possibly you prefer a leisurely walk within nature. While visiting the North Myrtle Beach SC area you may like to enjoy Family Photos!
We are here to share 5 Fun Things to Do in Myrtle Beach SC you surely don't want to miss!
THINGS TO DO IN MYRTLE BEACH SC VACATION FUN!
A Brief History of Myrtle Beach, SC
Let's take you back in a time a bit before enjoying today's fun features.
The Waccamaw and Winyah Indians were first to inhabit Myrtle Beach.
There after in the 1700s pirates highly populated the surrounding seas. A couple well known pirates who became quite the legends include Black Beard, Drunken Jack, and Edward Teach. It was said these pirates found the inlets and coves throughout the area as perfect hiding spots.
During this time English Colonists discovered the nearby Georgetown area.
It wasn't until the 1900s when the Myrtle Beach Resort area began to develop.
The company Burroughs & Collins built Seaside Inn, the first hotel in Myrtle Beach SC. The north end began development in 1920 with the establishment of an upper scale resort named Arcady and Pine Lakes International Country Club. Furthermore businesses were established thereafter.
The year of 1954 Hurricane Hazel hit the area taking down trees and buildings which would later create the rebuilding and start of a much needed business boom for the area.
The Myrtle Beach area now brings millions of visitors and thousands of local residents to enjoy the many fun things to do in Myrtle Beach, South Carolina!
To enjoy reading more about Myrtle Beach, you may enjoy picking up this book!
5 FUN THINGS TO DO IN MYRTLE BEACH, SC
Myrtle Beach Board Walk
The Myrtle Beach Board Walk will forever be a favorite of visitors from far and near!
The boardwalk is located between Ocean Front 1st Ave. and 16th Ave. North. Myrtle Beach SC, 29577 1.2 miles of boardwalk beneath your feet will fill your stroll with fun! You'll wander throughout shops, hotels, restaurants and amusements!
Just a couple of our personal faves include the gift shop "The Gay Dolphin" and enjoying a bite to eat at the "Pier 14 Restaurant" Of course you won't want to miss the MB SkyWheel! Even if it's a little too high for you to take in a view, you'll surely want to enjoy this spectacular site to see!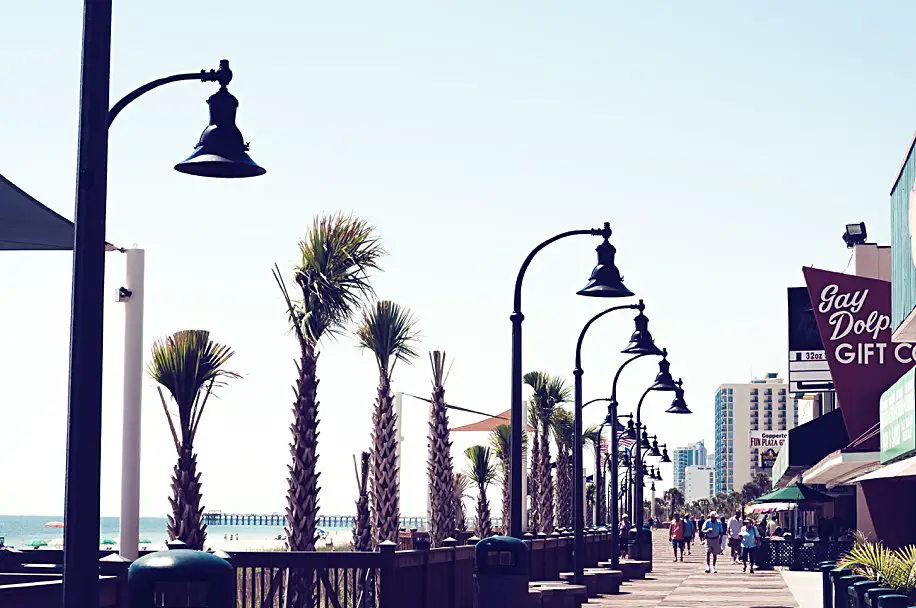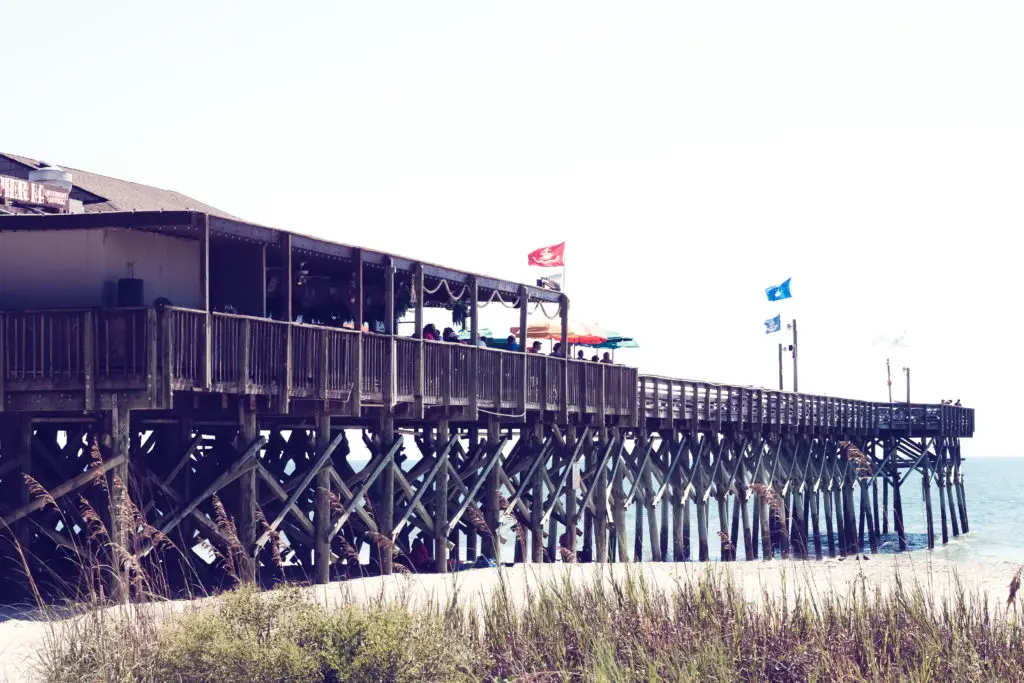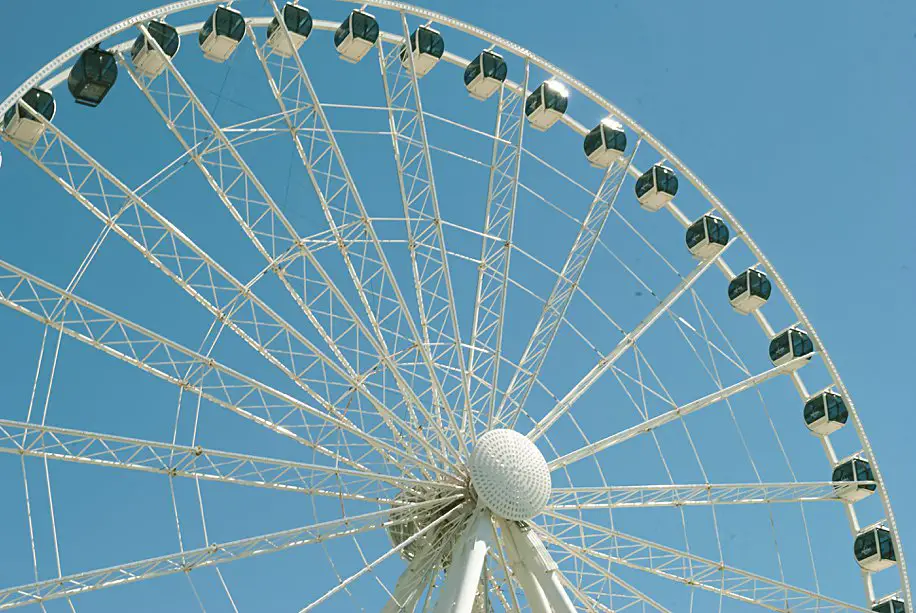 The Ripley's Aquarium
My oh my, such magical fun at the Ripley's Aquarium!
I'm smitten over any type of aquarium and sea life, so needless to say this surely is indeed a FAVE of our's in Myrtle Beach, SC! This amazing aquarium is located at Broadway At The Beach 11100 Celebrity Circle Myrtle Beach, SC 29577. Broadway At The Beach in it's self is quite the attraction to see, full of shops, yummy food, and energy-filled rides and more.
That being said, number 2 on my 5 fun things to do is positively the aquarium!
You'll feel as if you are submerged with sharks, as they swim ever so gracefully glide throughout the underwater water view tunnel! Have a Hands On experience as you enjoy the Touch-Tank of Rays. This is one of my favorite things to do! The Rays feel so velvety soft, it's truly breath-taking!
Of course not to forget the stunning magical filled tanks of every type of fish you can imagine! It's truly a magical experience and one you won't want to miss.


Huntington Beach State Park
Feel like filling your day with nature?
With over 2,500 acres of nature Huntington Beach State Park will provide you with bird-watching, gaze at a gator, kick-back with some camping, and don't forget to enjoy the historic landmark home of Archer and Anna Huntington. The Atalaya Home was the winter home of Archer and Anna Huntington. The house and grounds of this interesting location includes over 30 rooms that once were filled with Anna's sculptures and art. The park is located just a short distance from Myrtle Beach, SC at the address of 16148 Ocean Highway, Murrells Inlet, SC 29576 There is a fee to enjoy this park.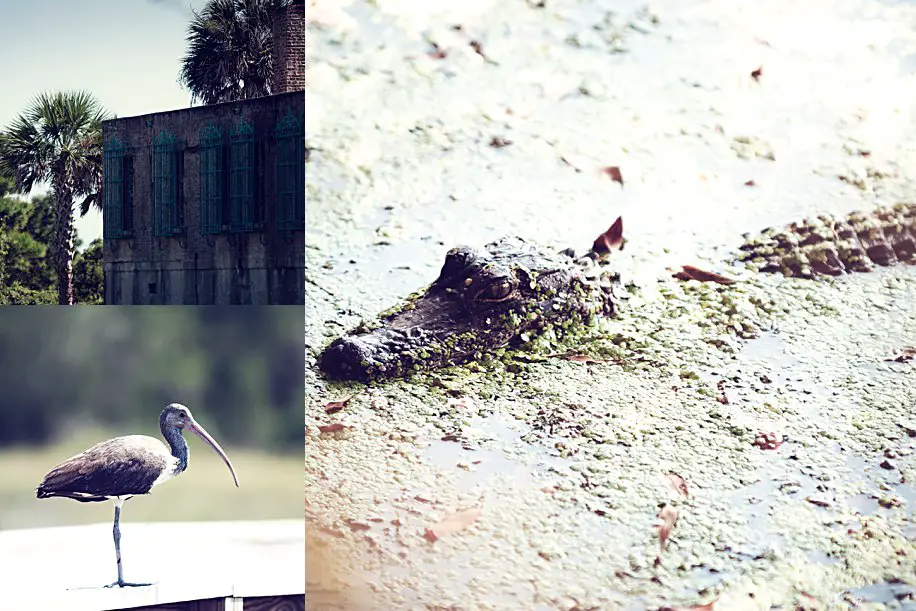 South of The Border
If a funky roadside wanky filled attraction is your cup of tea, then you best not miss this stop!
While South of the Border is "not" in Myrtle Beach, about an hour away…it sure is a fun stop to visit during your travels to and from Myrtle Beach, SC!
South Of The Border also known as (SOB) is located off interstate 95, between North Carolina and South Carolina. You will be greeted by the 97 foot tall "Pedro" (trust me, you can't miss him)
To be quite honest, I'm not sure what it is about this place that has drawn us in for a pit-stop each and every Myrtle Beach Vacation journey…but it does!
Maybe it's the brightly colored painted array of Mexican themed animals, or maybe it's the tacky treasures available for purchase at their massive gift shop. Or just maybe after a long day of traveling, it just brings a smile to our faces. I do believe it's all of the above! It may not be the happening, crowd filled place…however this roadside attraction will be certain to bring a smile to your face! Location is: I-95 Exit 1 in North Carolina….Just watch for the Billboards, you'll know them when you see them!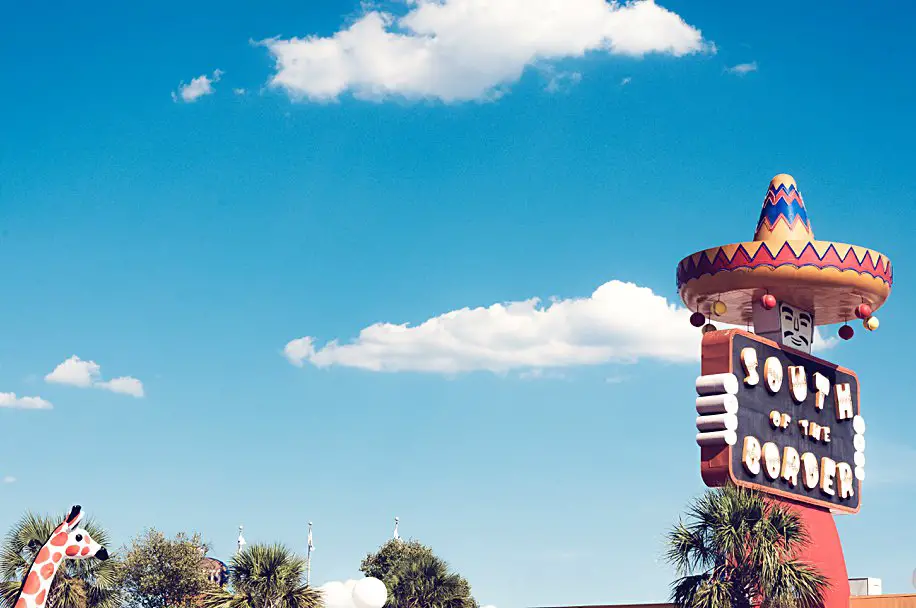 Last but Not Least: The Beach!
Oh yeah, last but surely not least one of my 5 most favorite things to do in Myrtle Beach, SC is to relax upon the Beach! This South Carolina Beach will sooth your soul, sun your buns, and wet your toes!
The beaches are clean, the water is the bluest of blue, and the sand is perfectly warmed by the glistening sun. You'll become one with the sea, and it will be the place you'll forever want to be during your Myrtle Beach Vacation! Once you come off the beach, think about exploring our coasts!
Or venture out to watch Loggerhead Sea Turtles hatch!
Thank you for enjoying my Blog!
I sure do appreciate it and would love to hear from you in the comments!
Peace, Love, and Simple Living Friends!
~Erin