Pilea RESCUE 911!
Pilea Peperomioides Dying How to Revive & Care
My oh my how I know that feeling of your beloved Pilea Peperomioides Dying! Living in Coastal North Carolina, we were faced with our recent horrible Hurricane Florence. We were evacuated for 3 weeks from our home staying in hotels throughout. Sadly I had to leave my three beloved Pileas "Cali, Caroline and Virginia" behind to fend for themselves.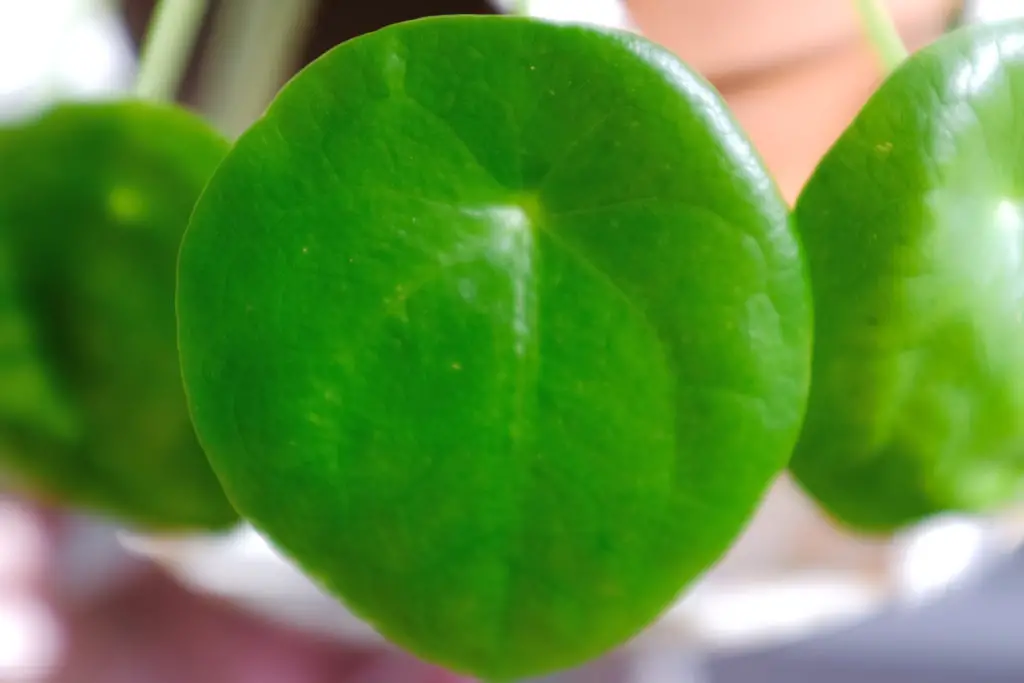 Who knew one could worry so much about houseplants…right?
Well I worried about these three lovely little girls like they were my own babies. After all I have indeed raised them from teeny tiny babies.
My heart simply adores these three plants.
The day had come, we were finally able to return to our home after being evacuated for the 21 days. After checking over the outside of our home, we thankfully did not suffer damage. The first thing I did when entering our home was head straight for my three Pileas.
I knew for certain in my heart they would be dead……
|| WARNING : GRAPHIC IMAGES BELOW! ||
What you see is a result of no water for 3 weeks, and no sunlight. Our home had to be secured while we were gone, which meant darkness.
My heart was broken, but at the same time there was HOPE!
I swung into action, it was time for Pilea Rescue 911!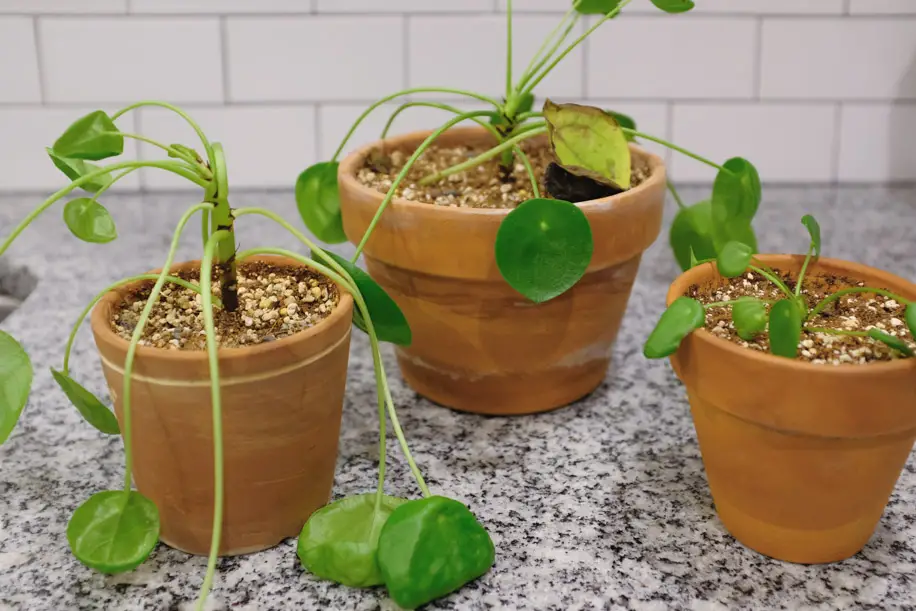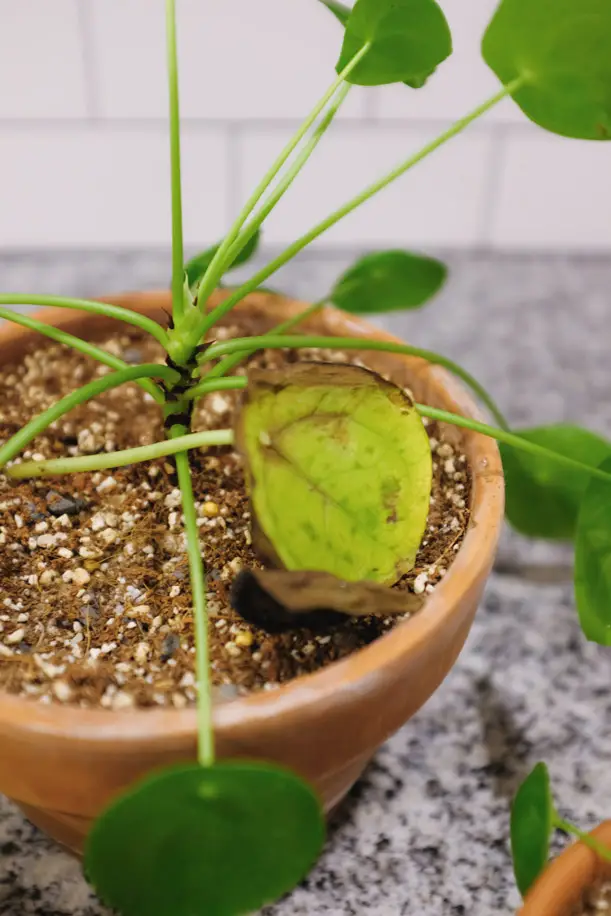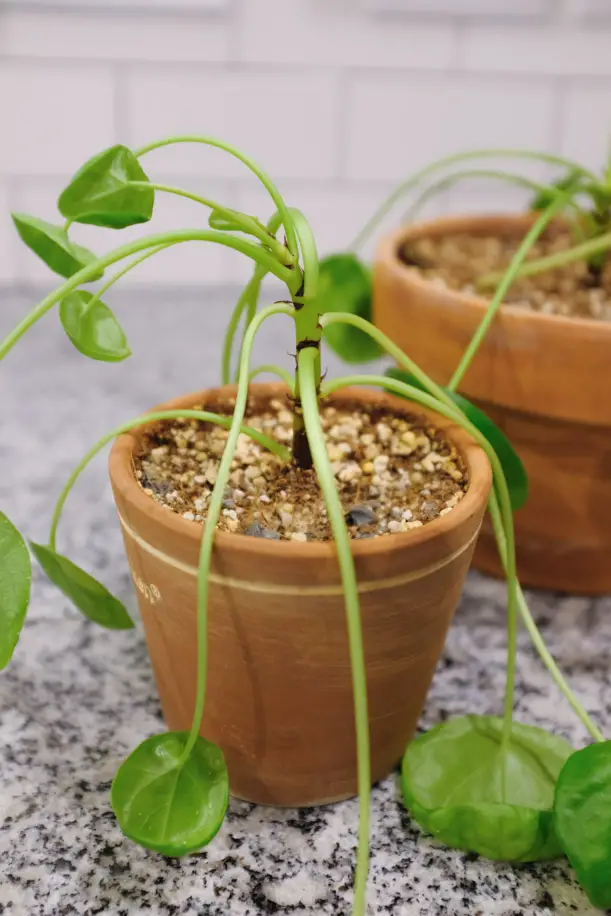 Pilea Peperomioides Dying How to Revive & Care:
STEP ONE: Water, Water, Water, drench the babies with water until it runs all the way through.
STEP TWO: Soak, Soak, Soak, soak the babies within the same water that ran through in step one. I always do this when watering, however this time I let them sit in the water for a couple hours, verses my typical 20minutes soak time.
STEP THREE: Light, Light, Light, keep the babies in as much sunlight as you can provide them. Many would tell you to place them outdoors, however I always advise against this as it's a very risky way to get the dreaded Fungus Gnats. (read how to get rid of fungus gnats here)
STEP FOUR: Love, Time, Love, Time, give your babies lots and lots of love and realize it will indeed take time for them to thrive again. You can now return to your normal Pilea Care.
It has now been 3 months since I preformed my version of Pilea Rescue 911 on my beloved girls and I'm proud to say they are thriving more and more each day! They have perked up, and have lots and lots of new growth! Just look at those sweet lil' leaves popping out!
"Cali, Caroline, and Virginia" are all doing well.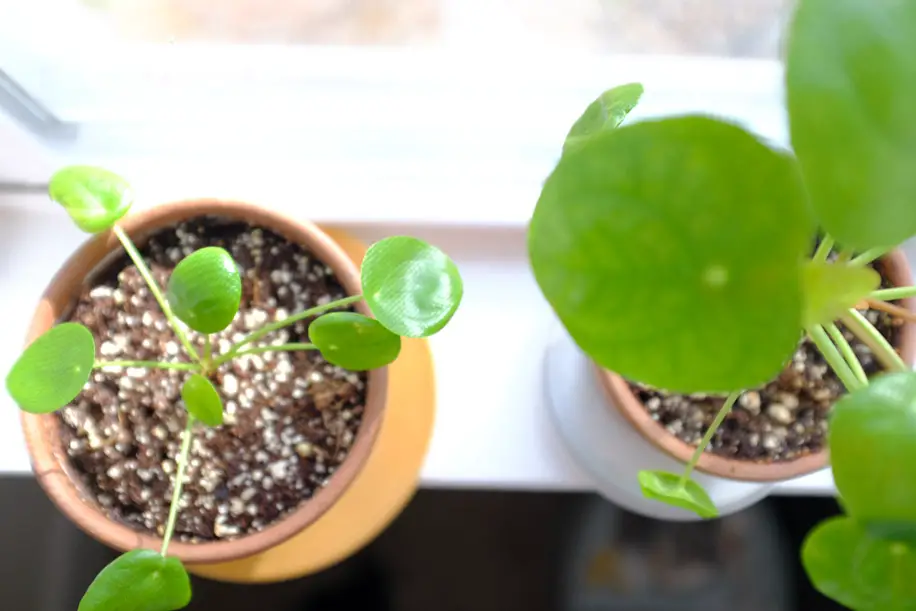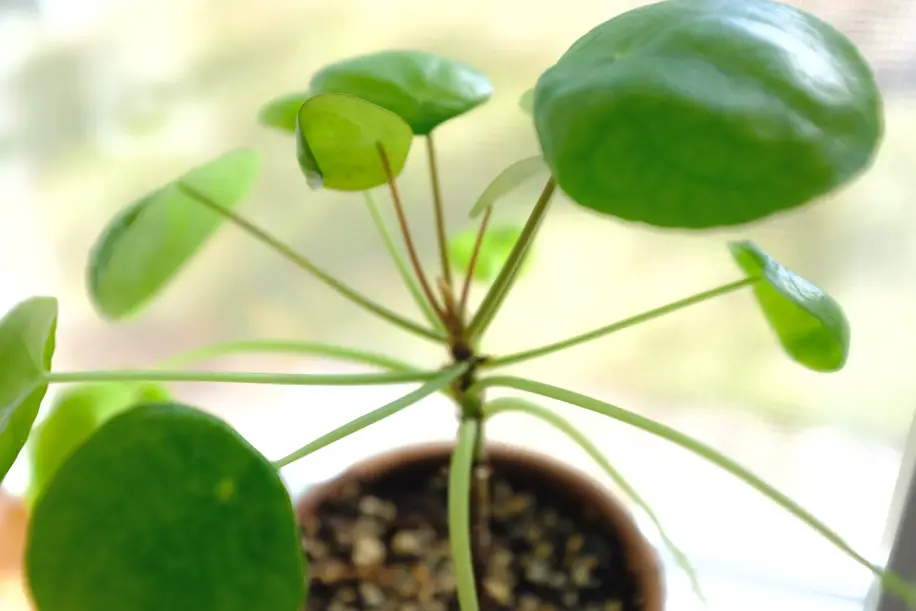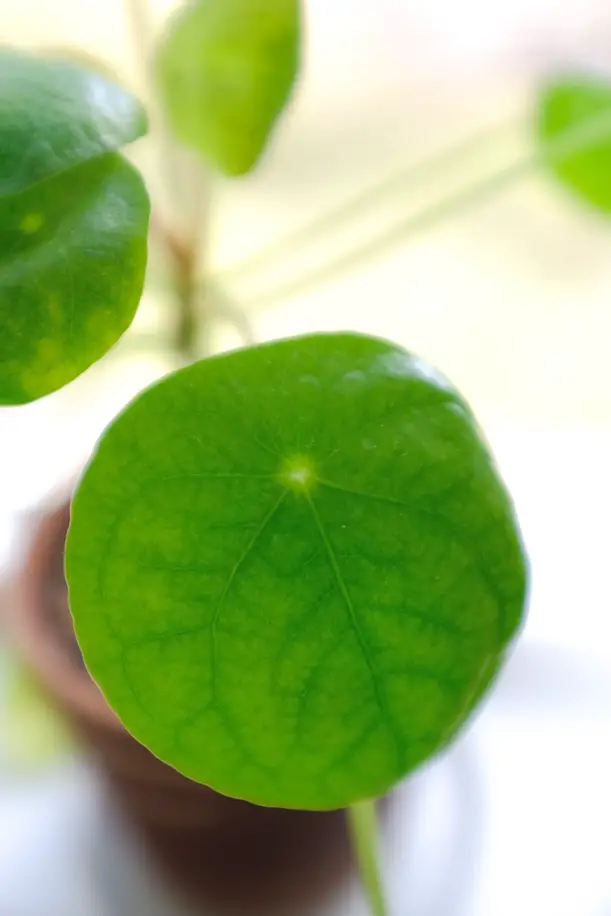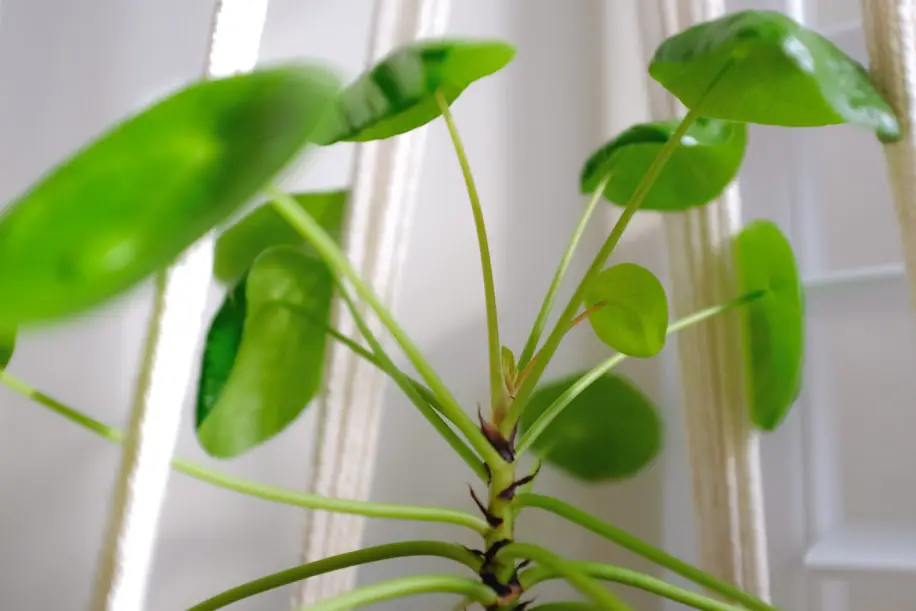 So I leave you by simply saying, never give up hope on your Pileas and/or other houseplants. My Violets Survived as Much! Read their Survival Story.
Thank you for enjoying my Blog!
I sure do appreciate it and would love to hear from you in the comments!
Peace, Love, and Simple Living Friends!
~Erin