African Violet Houseplant Easy Care Guide
The African Violet House Plant may seem a bit intimidating to take care of due to their beauty, however I'm here to share my Easy Care Guide to prove to you they are indeed not that dramatic houseplant some make it out to be!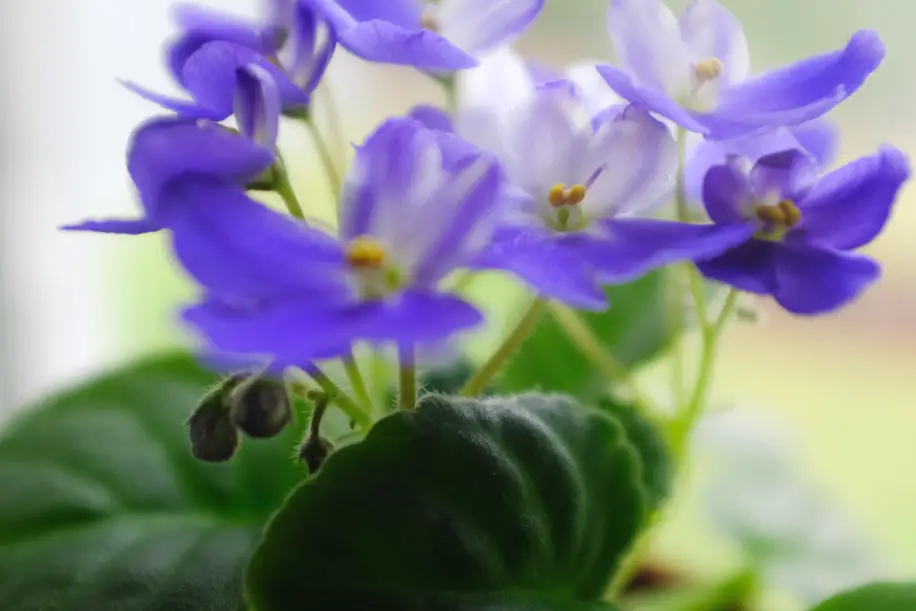 For as long as I can remember, an African Violet has been in my life.
As a little girl, my Nanna's home was full of them. They were perched upon glass plant filled shelves throughout her kitchen. Now as an adult I have my own glass plant African Violet plant filled shelves!
There are thousands of varieties of African Violets ranging in colors of white, blue, pink, purple, and reds. Many Violets put off a show by produce two colors throughout their lovely blooms. Their blooms are grown as single and double. Their leaves tend to be fuzzy, although they prefer not to be touched much…or so I have found. These beauties are readily available and even grace the isle of most grocery stores.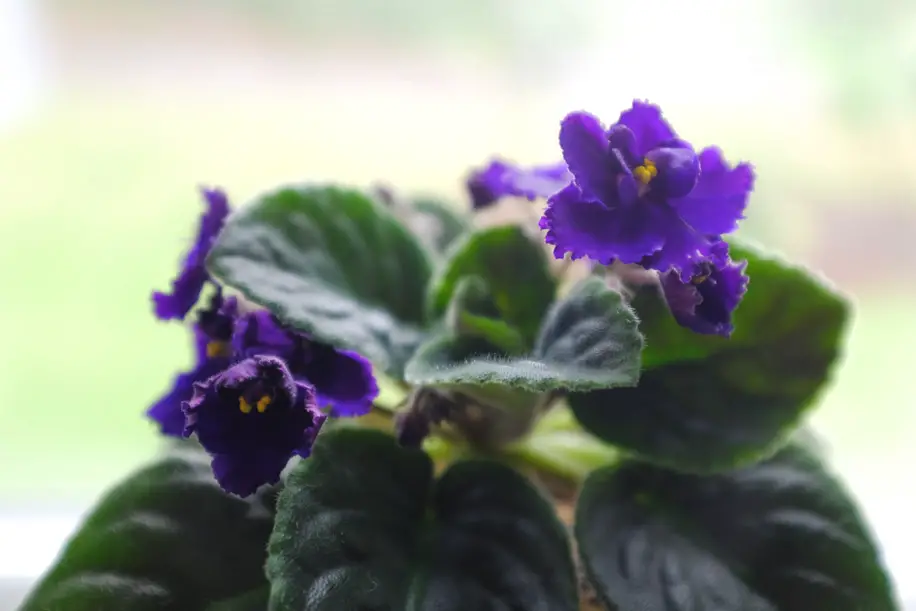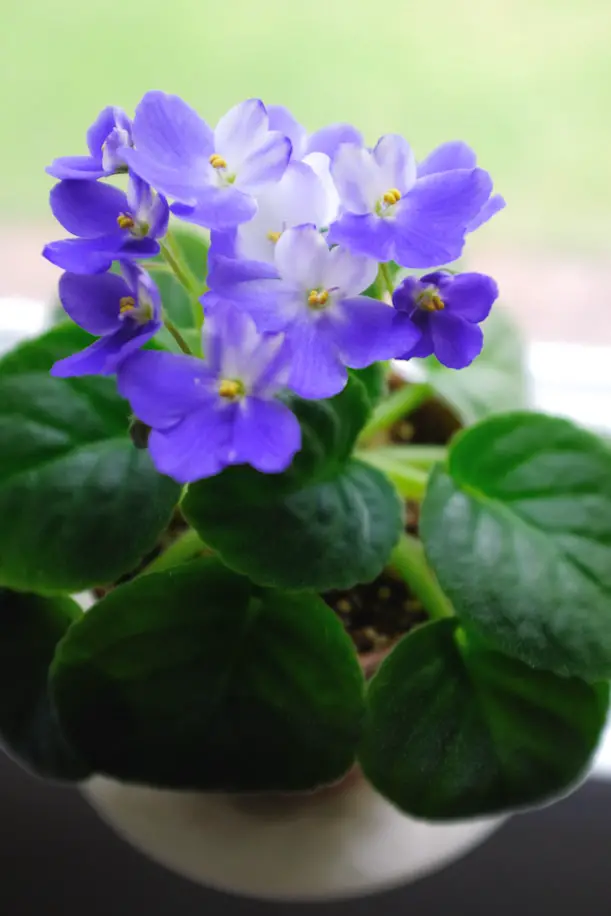 AFRICAN VIOLET MY EASY CARE GUIDE:
-please note: I am not an expert on Violets, however my simple care guide is what has always worked for me.
Purchase your Violet. Look for a Violet with healthy firm leaves and make certain the Violet is free of pests. Look for Gnats flying about the plant when you give is a slight shake or tap of the leaves.
Repot your Violet if needed, however do not overpot. I have found my Violets prefer to be a bit tight within their pots.
Water: I water when totally dry. I have found my Violets prefer to dry out completely. I water thoroughly until the water drains through. I also make certain they do not sit within their own water.
Light: I have my Violets in a North facing window. Yes this is indeed technically incorrect by most Violet care guides, however my Violets have thrived happily within their Northern window for 3 years.
Tips: Pinch off old blooms, Rotate Regularly to provide ample sun, Repot as needed, I have found it helpful to take off lower leaves during the repotting process. Make certain the crown of the plant is not covered by dirt. I fertilize every once in a while with —> This Fertilizer
Soil: My Violets once suffered from Fungus Gnats, due to this horrible pest I switched their soil completely. Since switching to the new soil, I not only ridded them of Fungus Gnats, they have produced quite the show with their many repeated blooms. Funny thing is, the soil is a cactus type soil, however Gnats hate it, and my Violets and Pilea's Love it! —> This is the Soil I Use.
Love: Love Your Violets
That's "My Simple Lil' African Violet Care Guide"
Hopefully your Violets will thrive as much as mine are!
Thank you for enjoying my Blog!
I sure do appreciate it and would love to hear from you in the comments!
Peace, Love, and Simple Living Friends!
~Erin