GROWING MORE BEAUTIFUL PILEAS FROM YOUR OWN PLANT THROUGH PILEA PROPAGATION. IT'S SUPER DUPER EASY!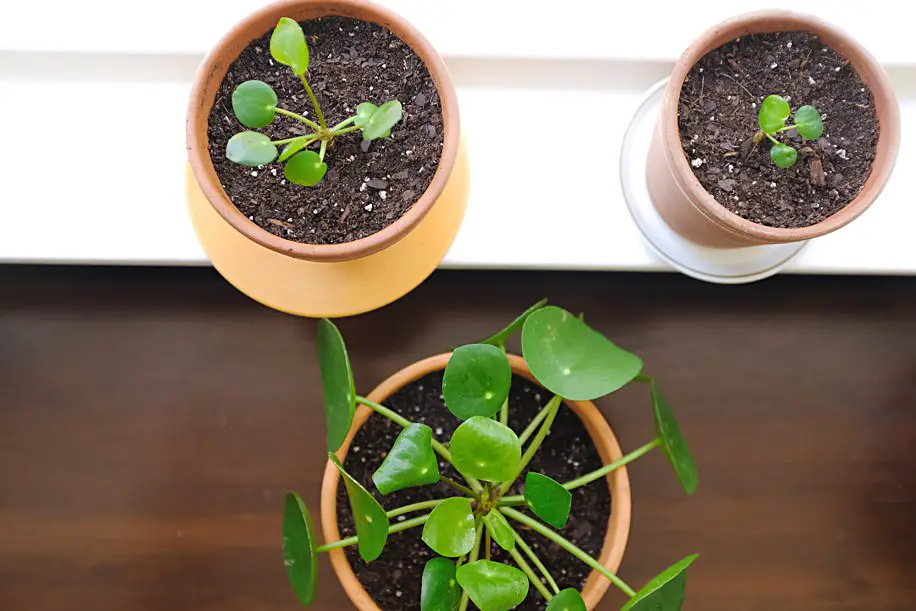 Has your Pilea Peperomioides produced baby Pileas?
Are you wondering how to go about Pilea Peperomioides Propagation and How to Care for your Chinese Money Plant?
You are quite the lucky one to have added this gem of a houseplant to your green family! It's one of the trendiest plants and hash tagging #Pilea on Instagram will provide you with hours of Pileas! The Pilea Peperomioides is quite hard to come by, but once you do get your hands on this beauty your heart will forever be smitten! This Trendy Houseplant is one unique little lady, to read more a bout her you may enjoy my first Blog Series:
"Pilea Peperomioides Chinese Money Plant The Trendy Plant"
You've been enjoying your Momma Pilea Plant, and one day you notice a teeny tiny little baby popping up through your houseplant soil! Could it be? Could you now possibly have two Pilea Peperomioides? Indeed you do! These little ones are also called Pilea Pups. You're probably asking yourself right about now, "how in the world to do take away my baby Pilea from her Momma?" Well it's actually quite easy and I'm here to help you step by step with Propagation of your Pilea Peperomioides also known as the Chinese Money Plant. Make sure you wait long enough for your little one to survive on her own. Mine are about 2-3″ tall.

PILEA PROPAGATION SUPPLIES NEEDE:
-A Sharp Clean Knife
-4″ or Smaller Terra Cotta Pots (depending on the size of your baby Pilea)
-Or a Glass Rooting Bottle
–THIS IS MY FAVORITE PILEA SOIL (I also use it for my other houseplants)
–THESE FUNGUS GNAT TRAPS I WILL NEVER NOT HAVE IN MY HOME
HOW TO PROPAGATE YOUR PILEA PLANT
Dig with your fingers down in the soil as the baby Pilea guides you to her preferred place of cutting.
You'll want to try to get as much of her root as you possibly can.
Next, simply cut the baby pup away from the mother Pilea.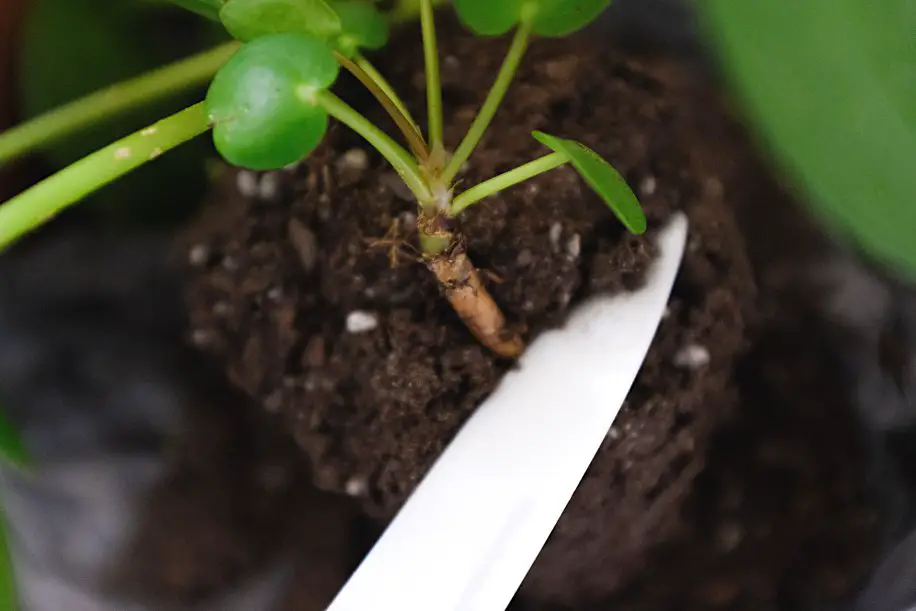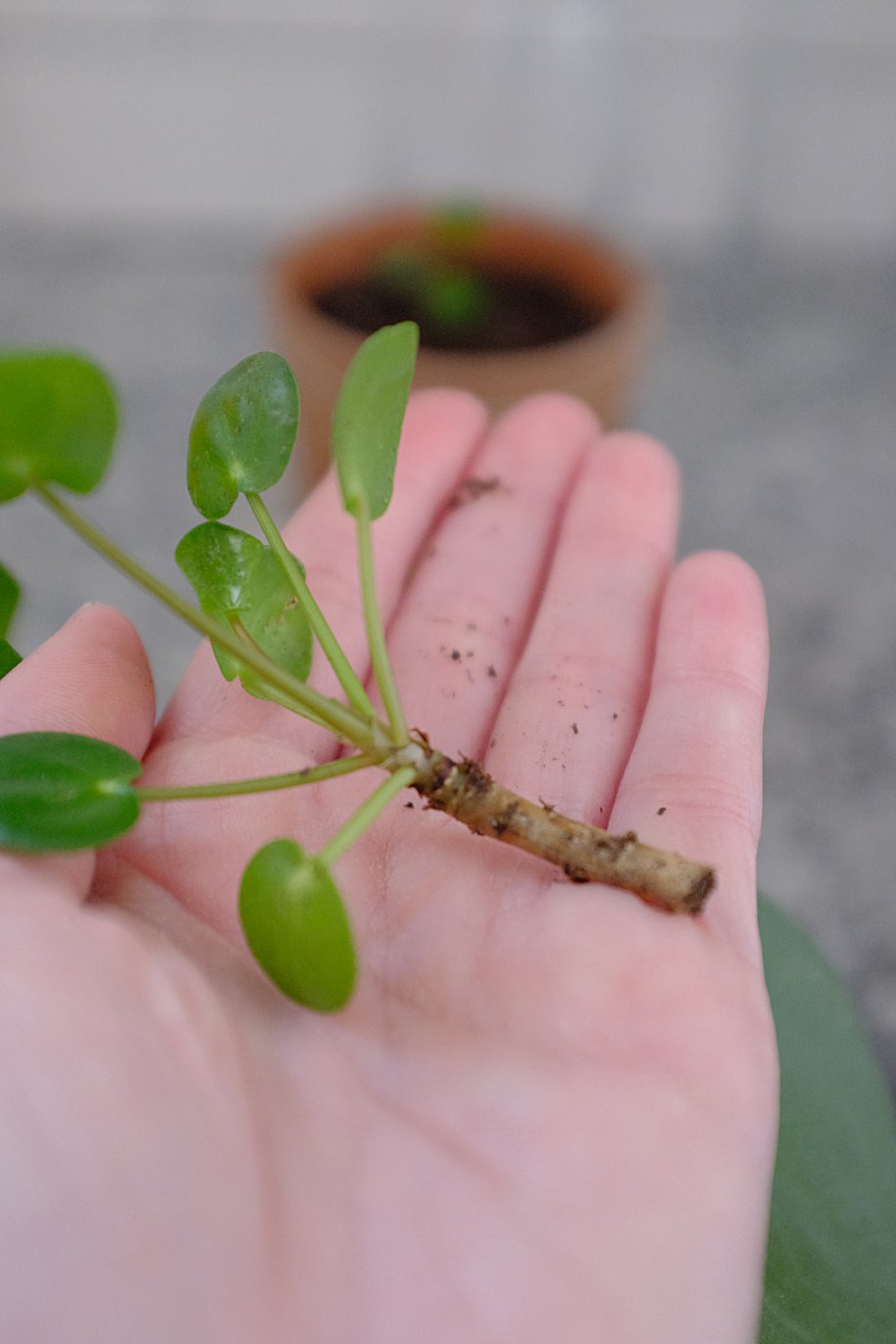 From here you can decide for yourself if you'd like to water root the pup or soil pot the pup.
I chose to soil pot by simply planting the Pilea Pup Rooting in Moist Soil.
If you choose to water root, you simply place in a small rooting bottle of water.
Now it's time to sit back and watch your baby or babies grow big and strong like their Momma!
Oh my heart, aren't they the cutest lil' Pileas you ever did see?!?
It's been about 4 weeks since I propagated my baby Pilea Pups and they have already started producing new leaves!
It's so much fun watching these little ones grow towards the Sun! I hope you enjoy your Pilea Peperomioides as much as I do!
Don't forget to keep your Pests under control! I have finally figured out a SOLUTION to those darn pesky Fungus Gnats!
7 Simple Steps to Get Rid of Fungus Gnats
Life is Indeed Beautiful, as we all Follow the Sun!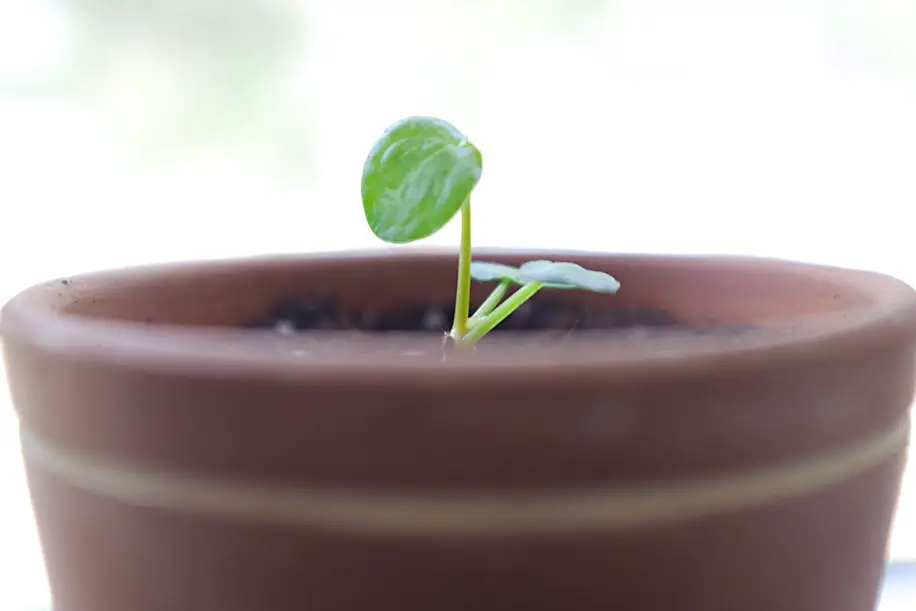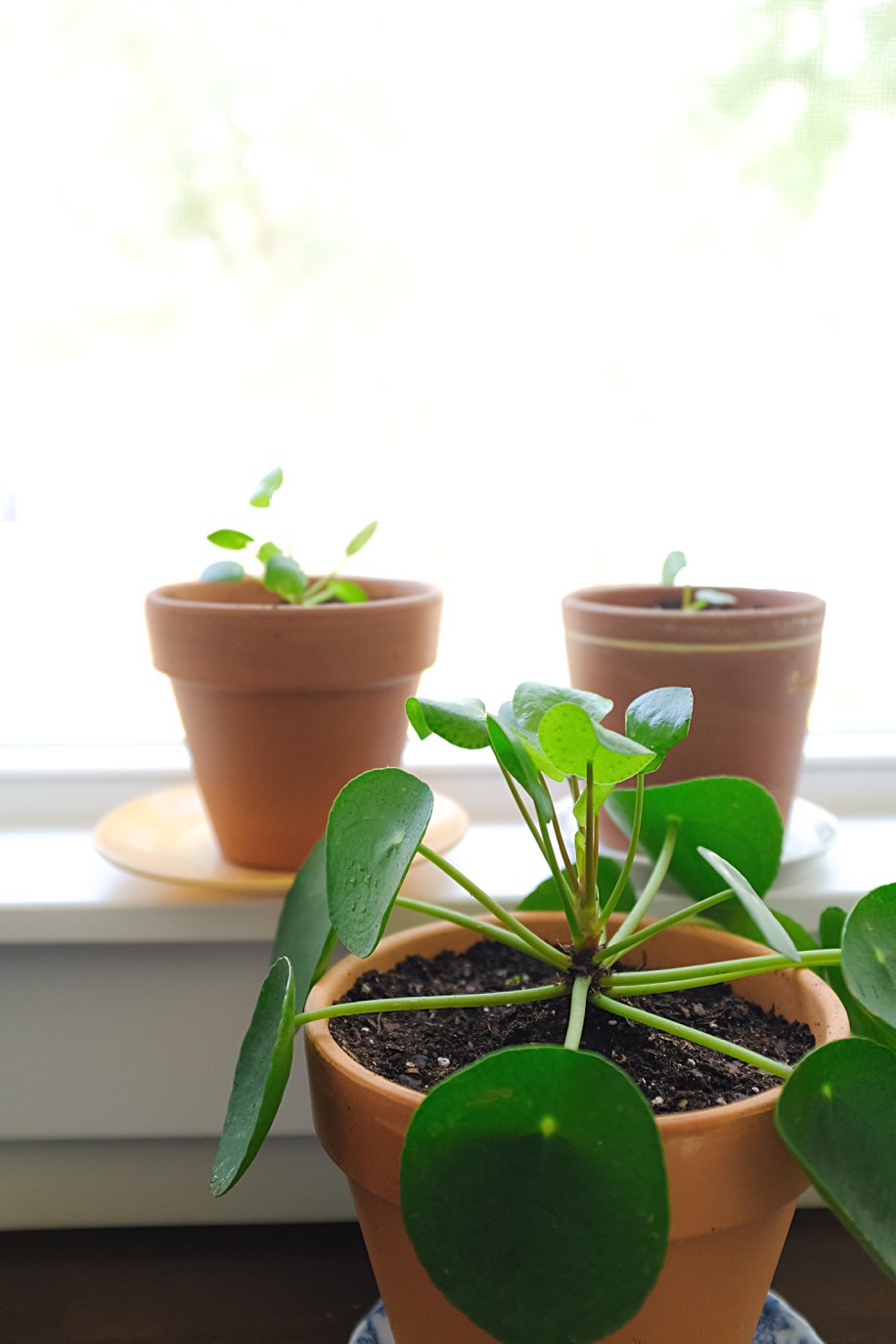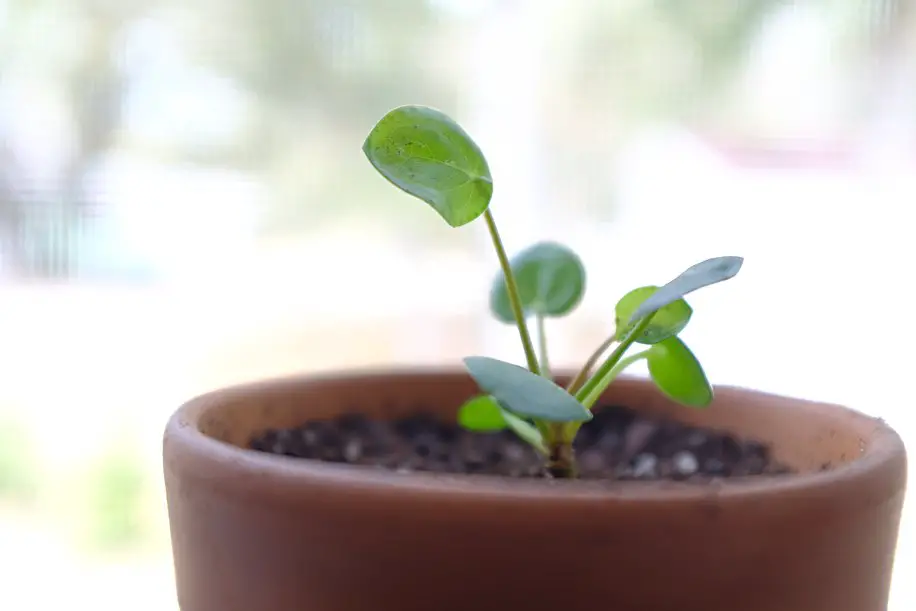 I WOULD LOVE TO HEAR ALL ABOUT YOUR PILEA!
HAVE YOU RECENTLY PROPAGATED YOUR MOMMA PILEA?
LEAVE A COMMENT BELOW TO SHARE YOUR JOY.
IF YOU NEED A FEW SUPPLIES FOR YOUR PILEA, I RECOMMEND THESE: