Is your African Violet Dying How to Revive & Care!
For any houseplant lover, none of us want to use the word "dying" however sometimes things happen, life happens. Sadly life happened to us when we had to evacuate our home for 3 weeks due to Hurricane Florence in NC.
Our 3 weeks were spent hoping from hotel to hotel where sadly it was just too difficult to bring along my beloved African Violets.
They would have to be left behind and fend for themselves.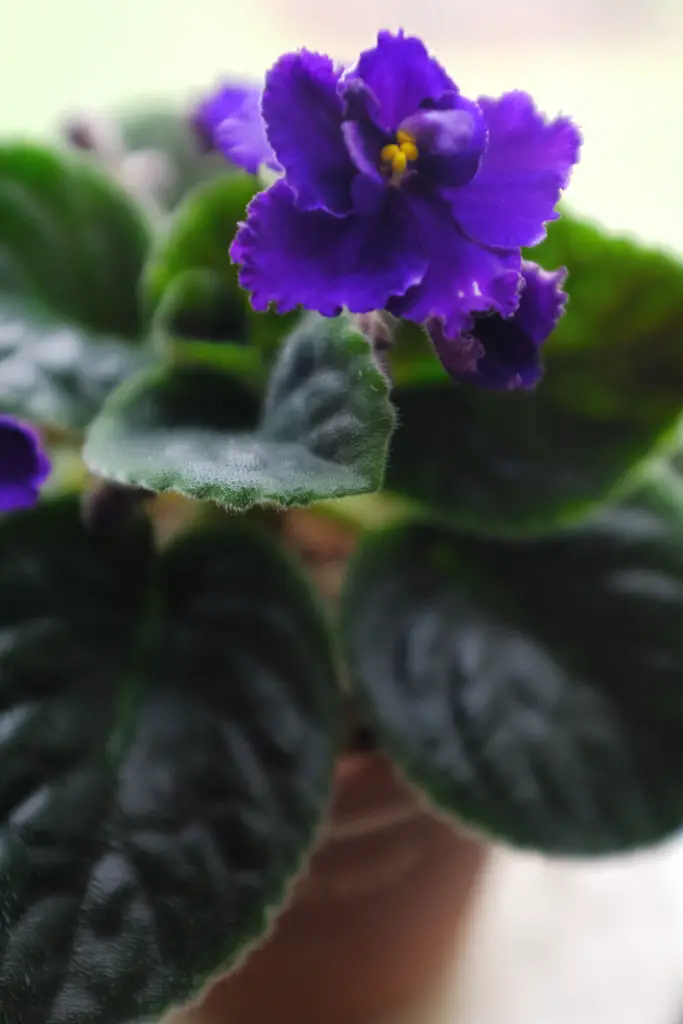 Three weeks went by, these lovely African Violet beauties were deprived of a drop of water and limited sunshine. I thought to myself many times throughout these long 3 weeks, surely I would arrive home to find them dead. Thankfully that wasn't the case, when I arrived back home I found them hanging on trying to survive and thankfully our home too survived.
|| WARNING, GRAPHIC IMAGES BELOW ||
My heart sank the moment I set eyes on my once so very strong Violets.
They had weakened, shriveled up, and were severely wilted. They were simply begging for help. Operation African Violet Rescue 911..starts now!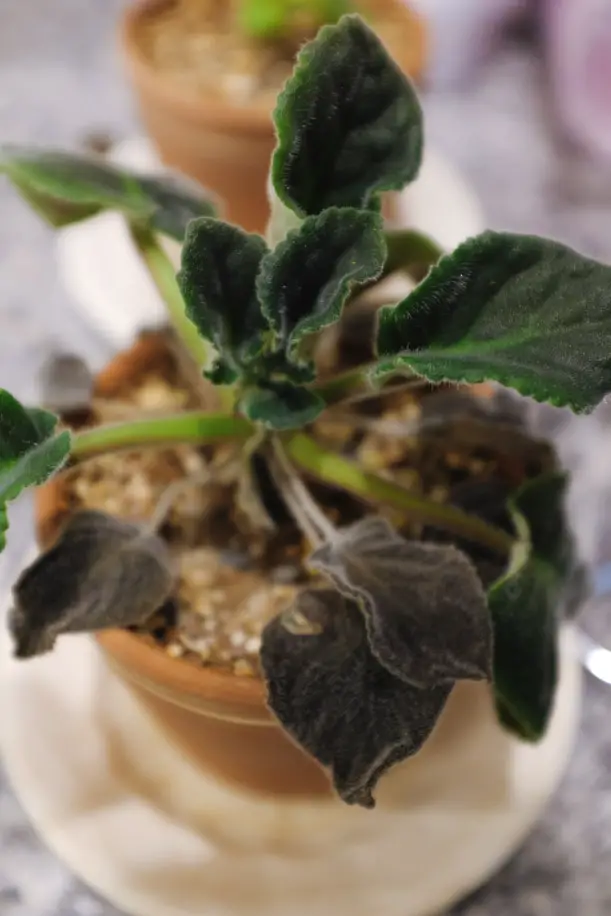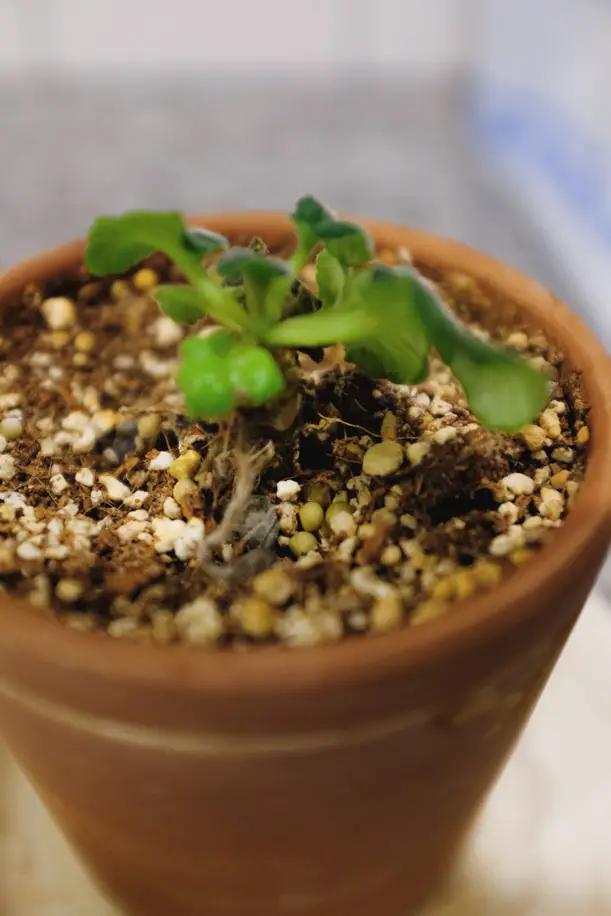 How to Revive & Care For Your Dying African Violet:
STEP ONE: Water, Water, Water, water your violets under the water drains through many times. I even let my violets sit for an hour within their own water just to make certain they were full replenished. However I would not recommend that in a normal care circumstance.
STEP TWO: Break, Pinch, Break, yes it may sound violent in a way…however you will need to break off and pinch off any damaged or wilted leaf. By the time I did this step, there wasn't much left to my lovely little lady. However I gave her hope!
STEP THREE: Love, Time, Love, give lots of love and lots of time as your Violet is most likely in shock and needs ample amount of love and time to get over such a shock. Don't worry, she'll come back.
STEP FOUR: Care as You Typically Would Care for your African Violet. You can Enjoy My African Violet Easy Care Guide Here.
My Favorite African Violet Food
I will NEVER be without THESE FUNGUS GNAT TRAPS.…EVER!
Three months have now passed and I'm happy to report my Lovely Ladies are doing well! They have produced new leaves, have bloomed, and the little one I thought for certain would not return…she has grown strong! Just look at how cute she is as she's growing each and every day!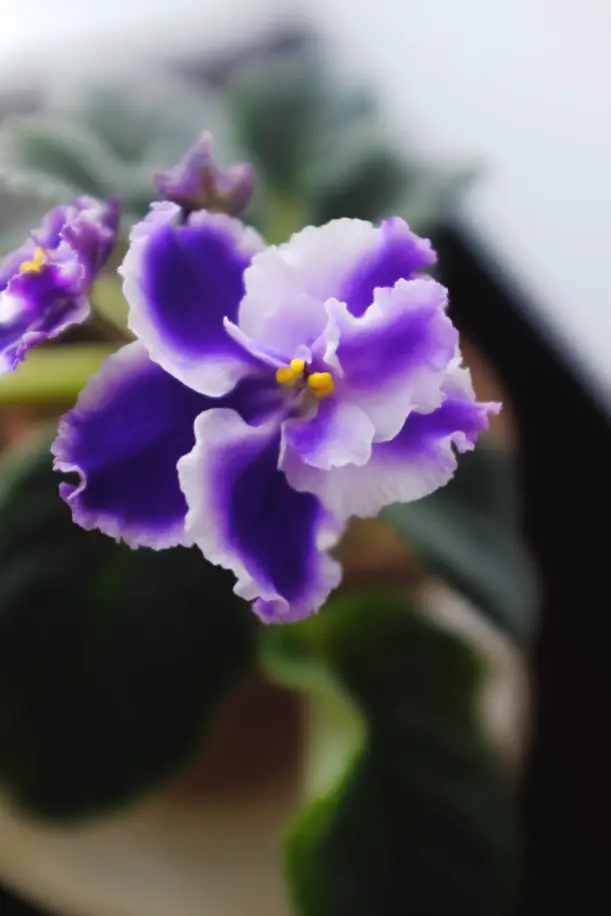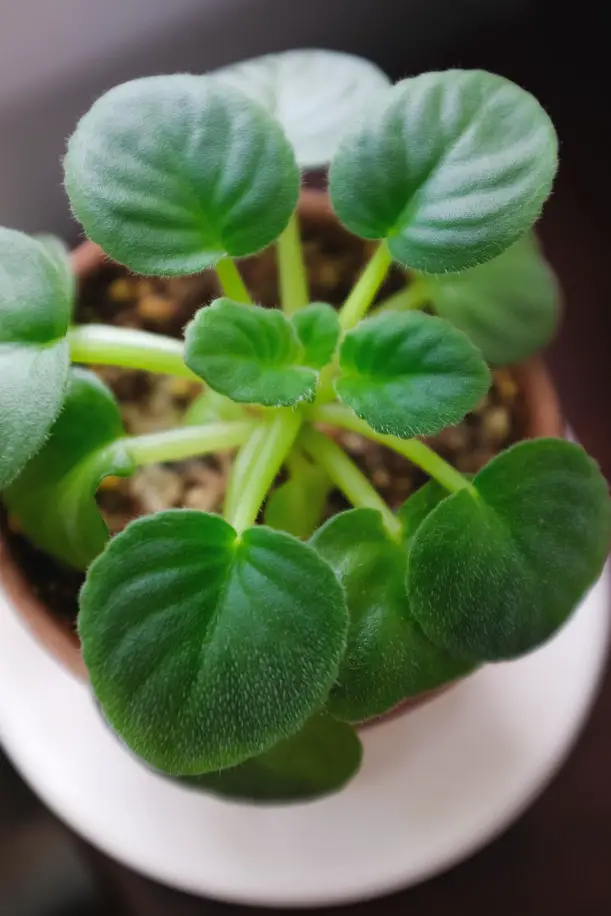 I leave you for now by simply saying, never ever ever give up hope no matter how small or how sad your lil' African Violet may be!
Thank you for enjoying my Blog!
I sure do appreciate it and would love to hear from you in the comments!
Peace, Love, and Simple Living Friends!
~Erin