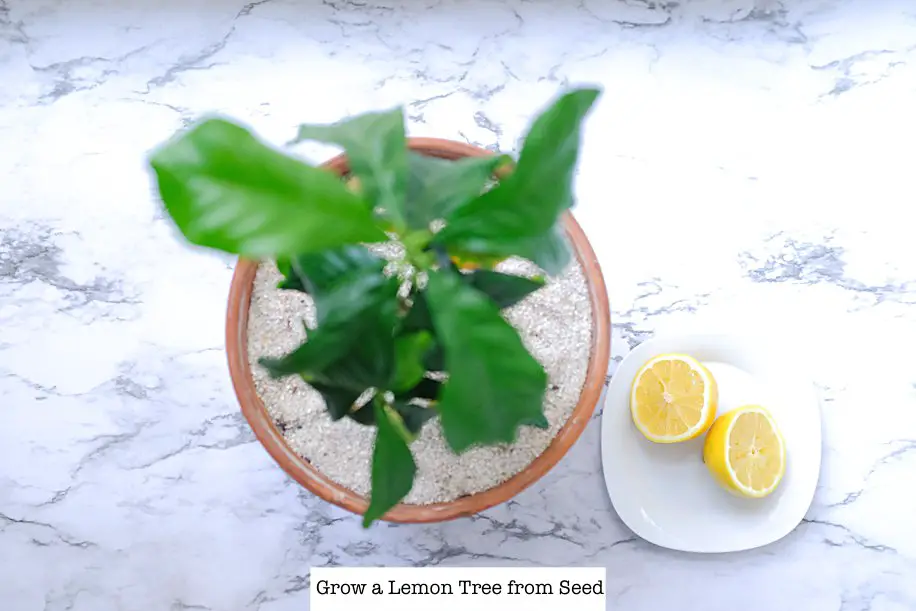 Did you ever wonder How to Grow a Meyer Lemon Tree from a Seed Indoors?
Growing a cute little Meyer Lemon Tree is surprisingly easy peasy!
I'm glad you've joined me to let me explain this fun growing process.
Who wouldn't wanna watch this cute lil' lemon tree come to life, right?
Meyer lemon trees will flourish in warm outdoor climates zone 9-11.
In all other climates they may be moved indoors for the colder months.
Lemon trees produce a tart, slightly sweet fruit that starts out green and ripens to a beautiful yellow!
The Meyer Lemon Fruit can be used for cooking, baking, and even home remedies.
Finally…here we go, this is how to grow your very own lemon tree from the seed of a store bought lemon!
Grow a Meyer Lemon Tree from a Seed Indoors
SUPPLY LIST:

-One Meyer Lemon (purchased from your local grocery store)
-Potting Soil, There are many nice seed starting soils like this Seed Starting Soil
-A Medium Sized 5″ or 6″ Pot with drainage hole (I prefer terra cotta, I love the look and it helps control moisture) This Terra Cotta Pot comes COMPLETE with dirt, plastic bag, and the beautiful pot!
-A 2 Litter Plastic Clean Soda Bottle Cut in Half OR a Plastic Bag
-Paper Towel
-Misting Bottle for easy watering like these beautiful glass bottles  
H3>STEP ONE:
Cut your lemon in half and scoop out the seeds.
Wash your seeds in a small bowl of warm water rinsing away the soft pulp surrounding the seed.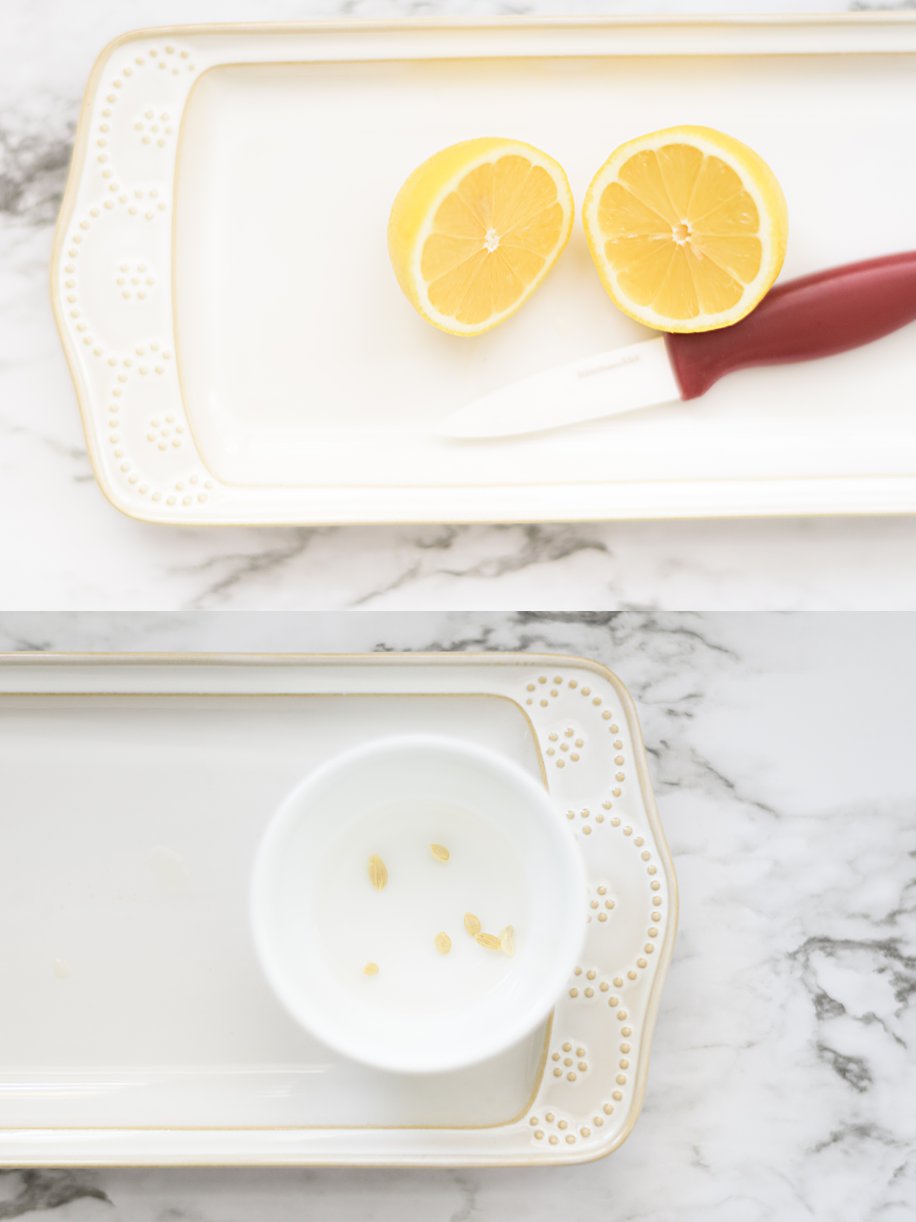 STEP TWO:
Place your seeds on a paper towel as your prepare your pot of soil.
Fill your pot with soil. Plant all of your seeds about 1/2 inch deep within your soil.
I planted all of my seeds because most likely only a couple will survive.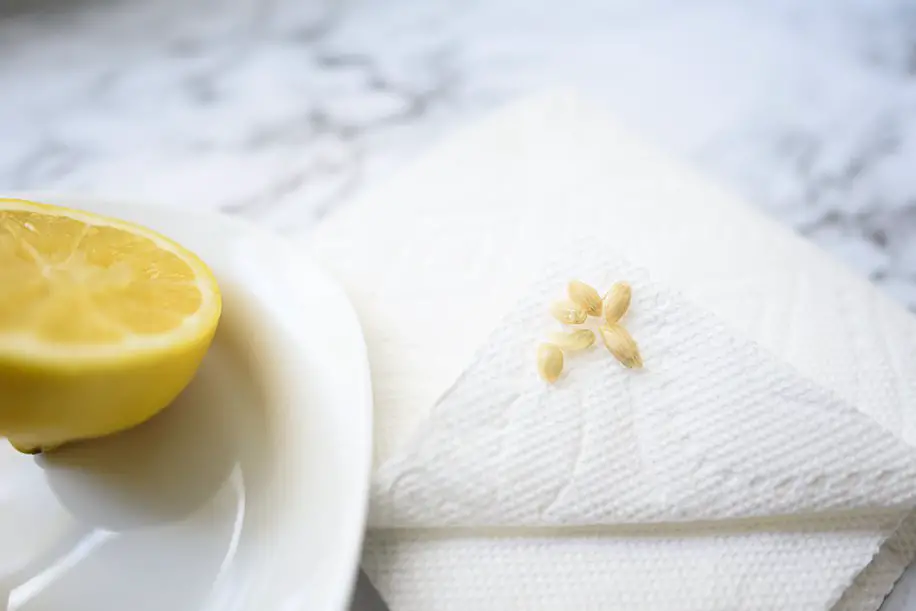 STEP THREE:
Cover your newly planted lemon baby seeds with the top of a plastic 2 litter soda bottle Or Plastic Bag. If using the 2 liter bottle leave the screw lid on. I found the plastic screw lid is a great way to manage the moisture content.
Spray your soil with a small spray mister bottle through the lid. It creates the perfect little growing zone for your new babies! Place your newly planted pot in a sunny window. Meyer Lemon trees enjoy light!
Keep your soil moist, not overly wet.
Within 3-4 weeks you will see your sweet little Meyer babies poking through the soil!
Oh my what a heart touching moment to see! I was in love as soon as mine poked their little leaves through.
Such cute lil' lemon sprouts!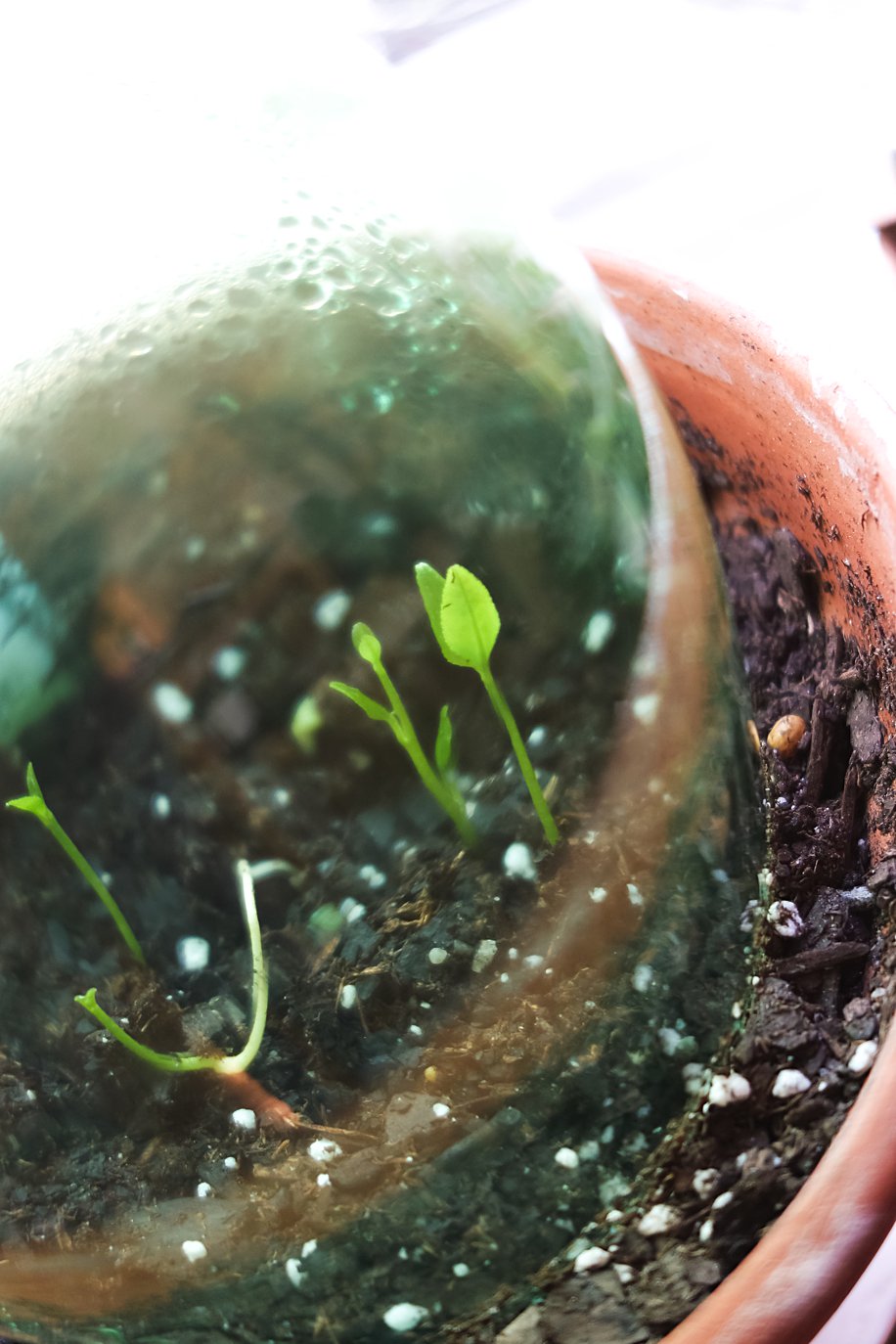 STEP FOUR:
Remove the plastic bottle once the little sprouts look sturdy enough to hold their own. I waited until they each had four little leaves.
After they grow a bit, divide them into their own smaller 3″ or 4″ pots. (as mentioned before, I enjoy terra-cotta pots) This Sweet Little Terra Cotta Pot Set is ADORABLE! It includes set of 2 terra cotta pots.
They are perfectly proportioned for little lemon seedling trees.
STEP FIVE:
Love Your Lemon Tree!
Name Him or Her, Mine is named:
"Lucas"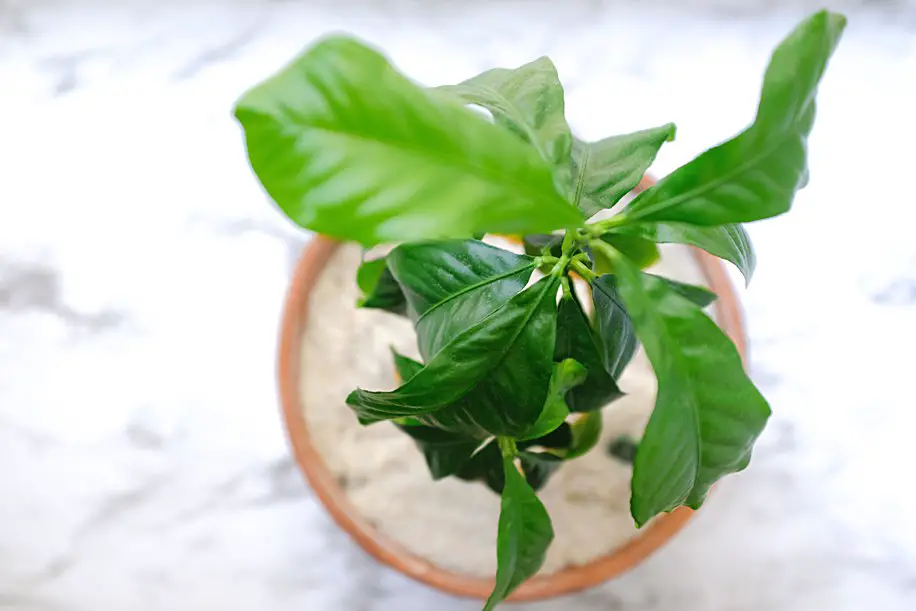 MEYER LEMON TREE CARE:
Light:
Your indoor potted Meyer Lemon Tree enjoys lots of sunshine; place him/her in a sunny window.
Water:
Indoor Meyer Lemon Trees to dry out between waterings. Water thoroughly and allow to dry out until next watering.
Your Meyer Lemon Tree also enjoy to be misted, as they are high humidity lovers.
Temperature:
Meyer Lemon Trees enjoy a daytime temp of 70'ish degrees and a nighttime temp of 55'ish degrees.
Feeding:
Citrus food during it's active growing season, typically April through Spring.
Pests: Meyer Lemon Tress are susceptible to mealy bugs, spider mites, and scale.
Check the trunk and leaves often for signs of pests, if found you may try swabbing the around with an alcohol dipped cotton swab. Insecticidal soap may also be used.
Growth: Repot into a larger pot with drainage as needed
LEMON FUN FACTS:
A Meyer Lemon is a cross between a lemon and mandarin orange.
Your Indoor Lemon Tree can be hand pollinated with a tiny paint brush or cotton swab!
The Meyer Citrus Tree produces Sweet Smelling Flowers.
Interesting enough, Meyer Lemon is typically smaller than a regular lemon.
Meyer Lemon is a little sweeter than a regular lemon.
It takes a few years for your lemon tree to produce fruit.
The most fun fact of all is you'll have a little life to look after, and most of all you'll smile every day you look at your sweet lil' new baby Meyer Lemon Tree! Yet another beautiful way to enjoy Simply Living a Less is More Lifestyle!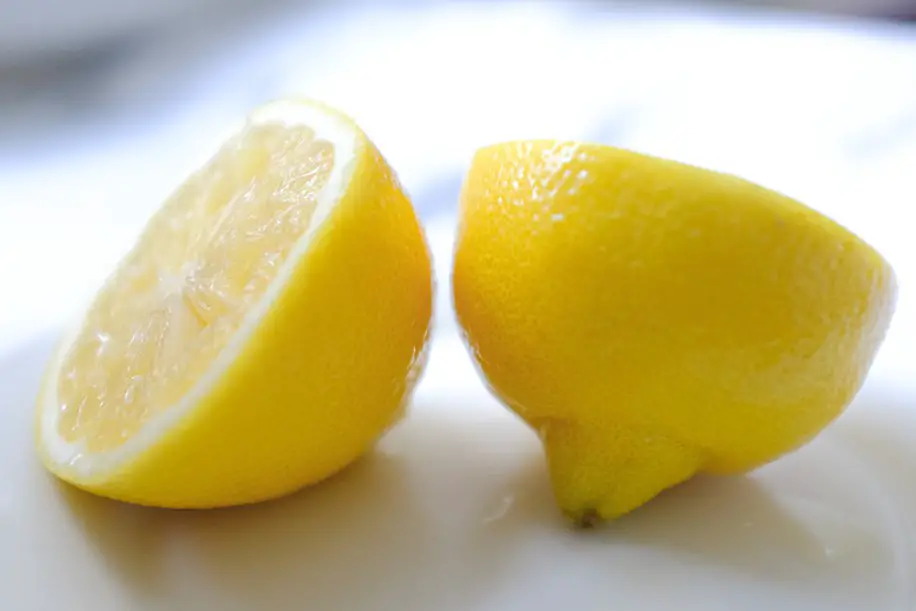 What are you waiting for?
Go have some growing green fun!
To plant a seed is to believe in tomorrow
I'D LOVE TO HEAR YOUR THOUGHTS AND EXPERIENCES GROWING A LEMON TREE!
DID YOU GROW ONE FROM SEED? ANY ADDITIONAL TIPS? HOW OLD IS YOURS?
Thank you for enjoying my Blog!
I sure do appreciate it and would love to hear from you in the comments!
Peace, Love, and Simple Living Friends!
~Erin