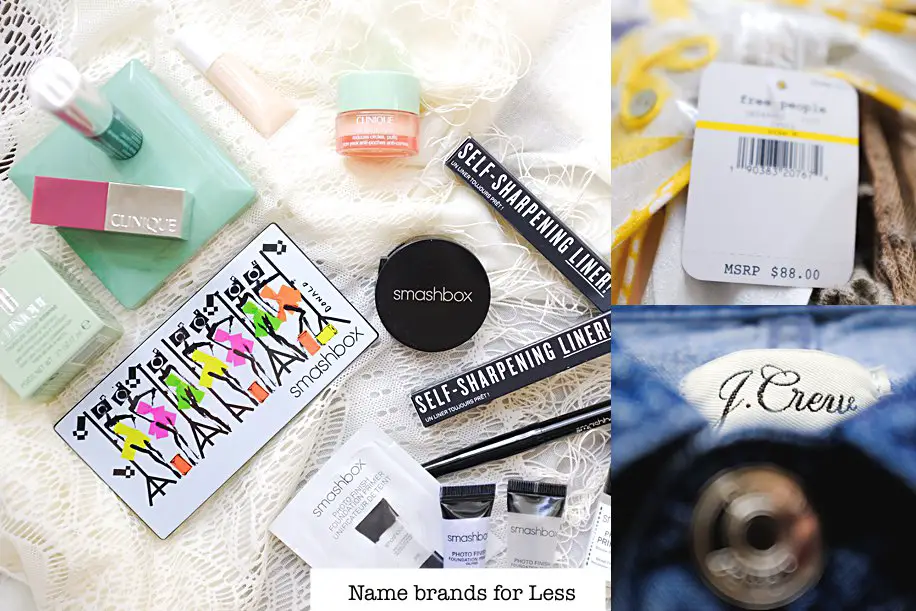 Have you always wondered how to shop for Free People, J.Crew and other Fashion & Beauty Name Brands for Less? How about beauty brands like Clinique and Smashbox? You, like many others have fallen deeply in love with these amazing brands! Their quality, great style, and familiarity have created loyal customers of all ages. This is all just fine and dandy, but what if you simply don't have the budget for these high end name brands? We are gonna share our little secrets to look top dollar on a budget. Please note, these are of our honest opinions and we have "no affiliation" with these companies.
FASHION FOR LESS
WHAT IS FREE PEOPLE?
Free People is a name brand featuring boho or (bohemian style) fashion.
Their line includes boho Free People dresses, shirts, pants, intimates, accessories and shoes.
Free People was established in the 1970's which later evolved another well known brand of Urban Outfitters. Today both brands are very much loved! Free People proudly promotes creativity, travel and style.
How to shop Free People, J.Crew, Fashion & Beauty Name Brands for Less!
HOW TO SHOP FREE PEOPLE FOR LESS
Shopping for Free People for less is quite simple.
First, of course the obvious is visiting their website! They often run sales, and even have a section on their website called "Last Call" The other fun way of shopping for Free People is one of our favorite ways at Belk Clothing! Wait for their fabulous clearance sales to do your Free People shopping.
We were able to purchase one of our favorite simple little dresses for $26.99 with retail price being $88.00! That's a whopping 70% OFF, add free shipping as a bonus!
Win Win Situation!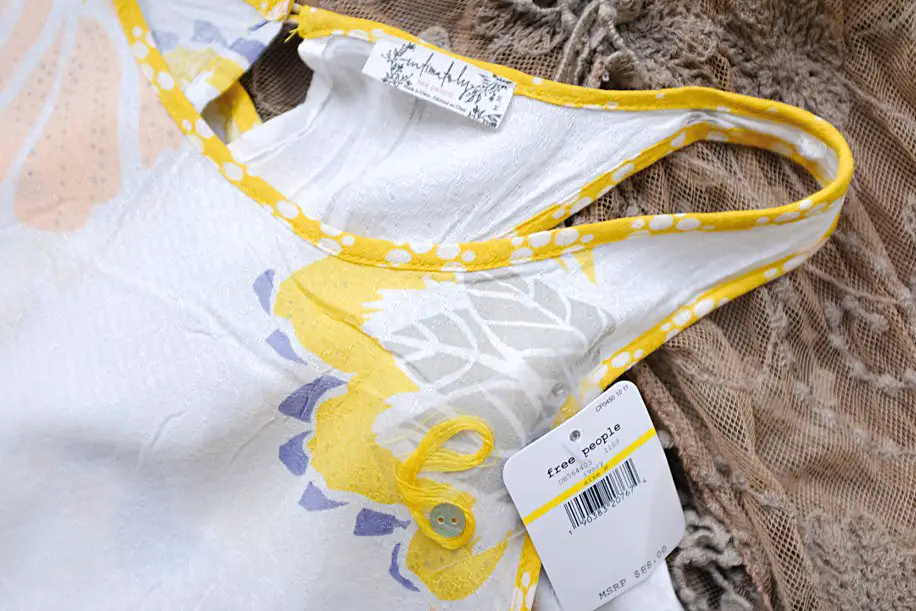 WHAT IS J.CREW?
J.CREW is a popular name brand clothing store.
They feature apparel for women, men, and children.
There are over 450 J.Crew retail stores within the United States.
Other well known brands associated with J.Crew are Madwell, J.Crew Factory.
HOW TO SHOP J.CREW FOR LESS
With the mentioning above of J.Crew Factory is the simple secret of shopping J.Crew for less!
We love J.Crew Factory, we were able to get this cute denim jacket for 50% off their retail price!
One money saving tip, is to purchase multi items. While this may not sound like a money saving tip, however if you wear a pair of shorts daily by all means you will need multiple pairs. Why pay full price, when you can purchase multiple pairs for quite a deal.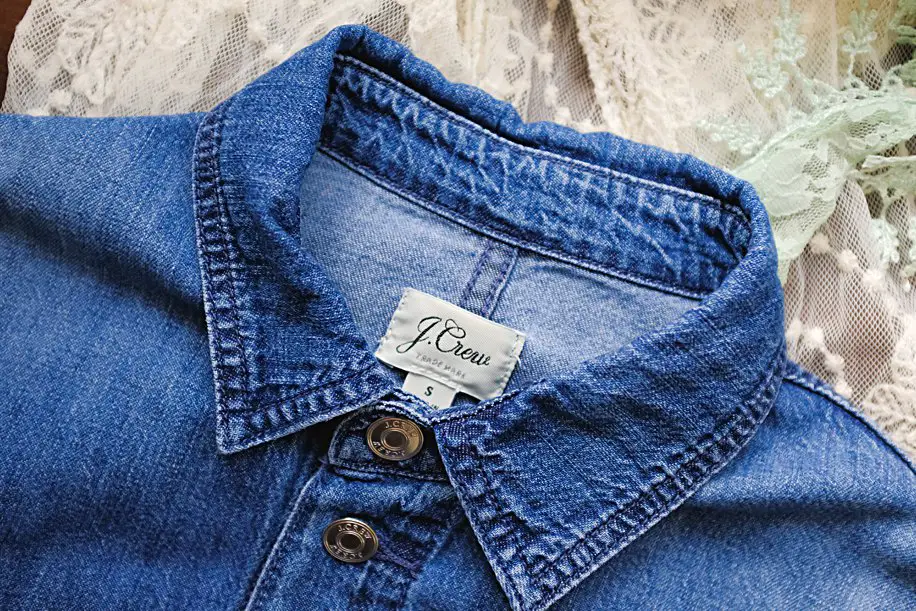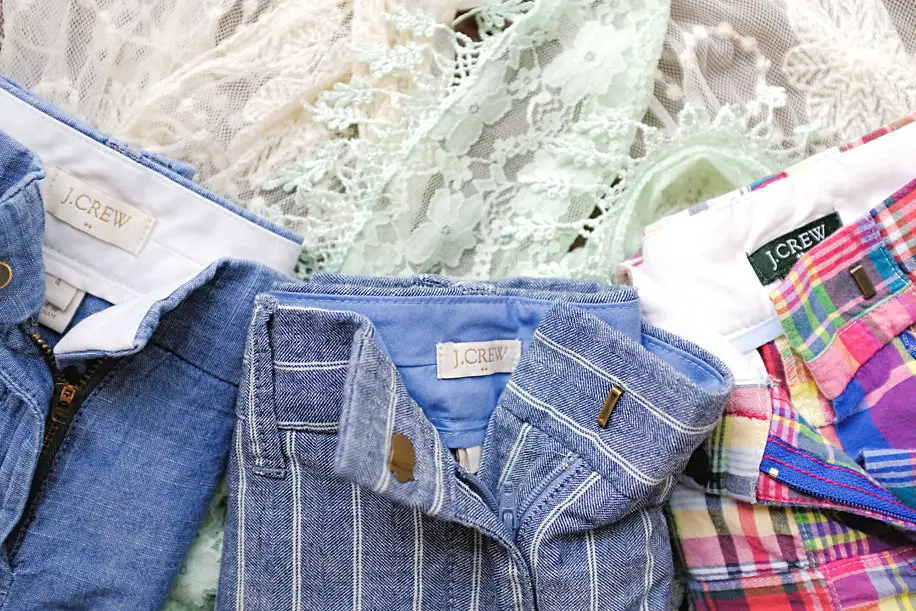 MONEY SAVING HELPFUL FASHION TIPS
-Organization is key to enjoying your newly found bargains.
Clearing your closet of clutter is the first step to this process. Thereafter we love these helpful cool clothing organizers like this simple 4 drawer organizer!
-Launder your clothing by sorting. Sorting laundry helps to prolong the life of clothing. Wash like colors together as well as like fabrics on specialized wash cycles.
This sorting laundry hamper is very helpful in the sorting process, it's useful and looks very stylish in bamboo!
-Sign up for email subscriptions which offer money saving deals, typically there will be promo and coupon codes provided.
-Look for free shipping offers, believe it or not shipping savings can help allot!
BEAUTY FOR LESS
WHAT IS CLINIQUE?
Clinique is a cosmetic skin care line who prides themselves in being dermatologist tested, fragrance free, and allergy tested. Created in 1968 from it's anchor brand of Estee Lauder Companies. Clinique offers skin care and make up products.
HOW TO SHOP CLINIQUE FOR LESS
Shopping Clinique for less is one of our favorite things to do!
Wow, favorite? Yep that's right! Clinique offers free samples, coupon codes, and they have a last chance section offering 25% items! The very cool thing about shopping with Clinique is if you wait long enough the company will typically offer a bookooo of free samples size and full size items!
Hence, you will be able to purchase a couple of your favorite full size items (say a powder or foundation) and get your other needed items for free! For instance, we purchased our favorite powder Superpowder Double Face Makeup and received a handful of samples for free!
Mascara, Lips, Moisturizer, Concelear were taken care of! See where we are going with this? Yes, you may be using a tiny mascara wand…but hey, it's FREE!
WHAT IS SMASHBOX?
Smashbox is a cosmetic company created in 1996.
The line is geared toward make up perfection in a studio type environment.
It's quite the high def portrait ready type of make up perfect for the photographed.
HOW TO SHOP SMASHBOX FOR LESS
Shopping Smashbox for less is much like the above, as they too offer free samples!
Smashbox also offers a full size free gift on your birthday, which is a fun feature.
A saving example would be to purchase eye shadow while getting mascara or eyeliner for free, depending on the current offer. One last way to save is to shop from their palettes and kits, typically they are priced less than purchasing single products alone.
MONEY SAVING HELPFUL BEAUTY TIPS
-Organize your beauty products! Organizing will help to keep all of your fun samples within reach to help keep track of what sample you may want next.
Here is a super handy Make Up Organizer and THIS BAG…Oh yeah!
-Sign up for the Brand's emailed newsletter for coupon codes and special offers.
-Look for free shipping, this saves a good bit!
-Finally, wash your make up brushes it will help to extend the life of your make up and keep it nice and fresh!
Thanks a bunch for enjoying our money saving tips! Have some brands for less tips yourself? Do you too love Free People, J.Crew, Clinique and Smashbox?
We'd love to hear them in a comment below!