BECAUSE NONE OF US WANT OUR BODIES TO GO FROM FIT TO FLAB DURING THIS STAY AT HOME
Easy Exercise At Home While Quarantined can be accomplished with affordable online simple equipment. I am by no means Fanny Fitness, in fact I'm in the "hoping to lose weight" stage of my life. That being said, when this Coronavirus / Covid-19 situation hit, sadly my walking miles and miles a day came to screeching halt! Living in a tiny coastal town where you bypass many citizens on the sidewalks…well needless to say my walking exercise plan would have to be changed!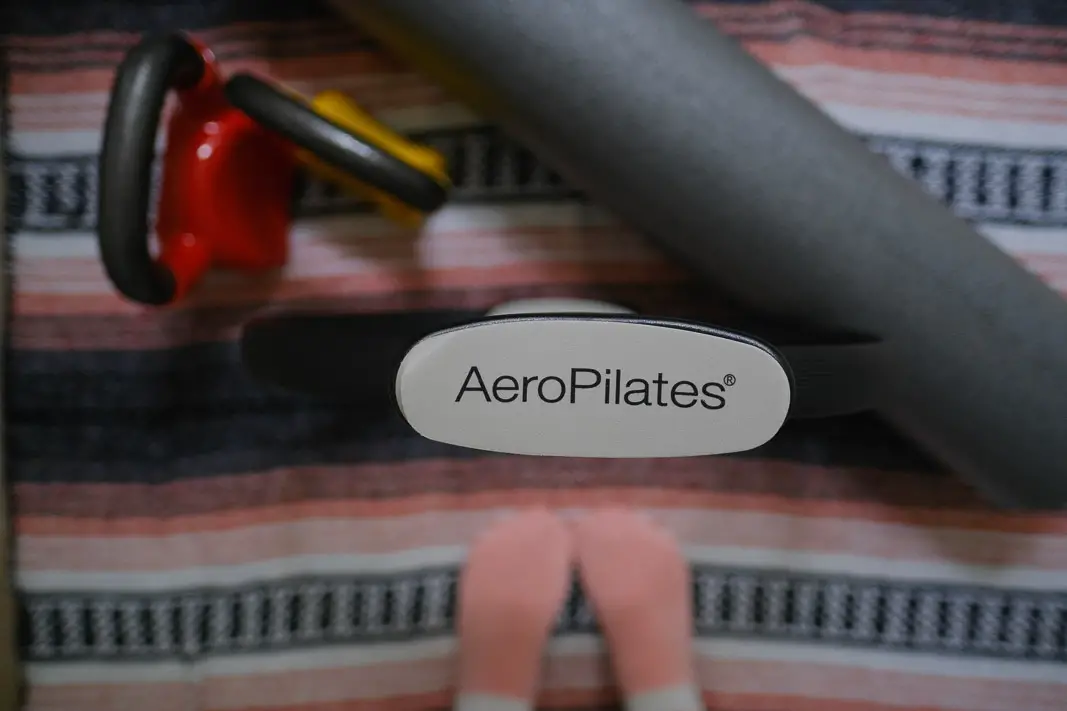 For me, I have found a few simple forms of weight lifting, pilates, stretching, breathing exercises to be my daily movement plan. In addition for cardio I have added in and outdoor games and gardening to be my saving grace both physically and mentally. Hopefully my few simply FAVE Easy Excise Items can help you to be a better-you as well!
INDOOR EASY EXERCISE EQUIPMENT
PILATES MAGIC RING:
My oh My how I adore this Ring! It may not look like much, but it is indeed so much more than what it looks. There are all kinds of exercises/stretches on instagram and other online instructional programs. The magic ring provides very gentle yet very effective strengthening movements in the smallest of details. It uses muscles you never knew you had! Use it on your arms, your legs, your head, etc. The ring is unlimited in the amount of movement this ring creates. If you are interested you can purchase it very affordable here at this Link on Amazon.
NEOPRENE COATED KETTLEBELL:
The good ole' KettleBell, we all know and love them.
My favorite type is the neoprene coated style. The reason I love this type is it's comfy on my hands and my hands feel like I can grip the bell well. Your choice of the amount of weight is up to you.
I'm not sure why these bells are so darn good, but then just feel right and they provide me with the proper strengthening without hurting myself. PS…I never swing them, for me that's too strenuous.
If you would like to give a KettleBell a Try, you can find it HERE.
FOAM ROLLER:
I remember the day I heard about the foam roller, my doctor recommended it due to a leg/muscle issue I have. Foam Roller? What the heck? Well that's right, this foam roller can provide relief for such muscle strains and such, as well as providing daily exercise and stretches which can be found online or instagram and pinterest. If you feel the Foam Roller would benefit you, you can find it HERE.
MY FAVE WATER BOTTLE:
For years I've had a FAVE Water Bottle that goes everywhere with me, and now it's joining me at home!
I have multiples of this water bottle. The Nalgene Narrow Mouth Water Bottle. The Reason I enjoy the narrow mouth is because it doesn't spill all over my face. LOL. It's leakproof, sturdy, and can easily be thrown in the dishwasher. I will forever and ever recommend THIS NALGENE WATER BOTTLE.
MY FAVE YOGA / PILATES / WORKOUT SOCKS:
I love these socks! I tend to do most of my stretches and such on carpet, these cute little socks are awesome for keeping me gripped into the carpet. They also work on yoga mats and hardwood floors.
My hubby and I both have these socks as they are offered in women's and men's sizes.
Very affordable well made socks!
If you'd like to Take a Look at them, Here is a Link to the Set of Socks.
EASY CARDIO IN YOUR OWN BACKYARD:
Another fun way to bring in easy exercise at home in your own back yard is with fun backyard games!
These can be played with your kids, or your spouse! Heck…you won't even know you are exercising.
Bouncy Trampoline Koosh Ball Games Like This One and this Fun Crab Style Catching Game.
—->You can Enjoy my Full Indoor Outdoor Boredom Blog at THIS LINK. <—-
In addition to games, I love filling my mind and soul with gardening, you can enjoy two of my blogs:
my Victory Garden Blog and Where to Purchase Online Garden Supplies.
I end this blog by saying, exercise your body and exercise your brain during this time when it's safer to stay home. Staying home can be supplemented with easy peasy ways to fill both of your body's needs.
How are you supplementing your mind, body and soul at home? I'd love to hear about it in a comment.
Thank you for enjoying my Blog!
I sure do appreciate it and would love to hear from you in the comments!
Peace, Love, and Simple Living Friends!
~Erin