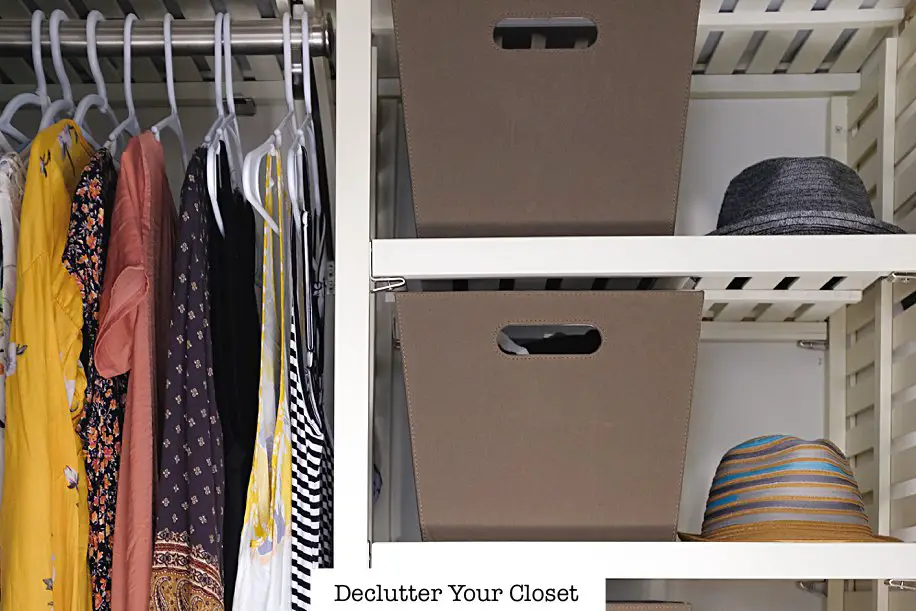 Declutter Your Clothes Closet with 3 Organizer Tips!
3 Tips? That's right, Declutter with just three simple organizer tips and mind tricks will bring you the magic of closet breathing space. Have you ever dreamed of opening your closet doors in hopes of your very own Cinderella Moment? You know, the Cinderella moment where the sweet lil' birds cheerfully adorn her ribbon by ribbon, make her feel like a perfectly dressed princess!
…only to venture within those closet doors of yours to be greeted by a disaster zone that should be adorned with caution tape stated do not enter.
I know that moment. The moment you enter your closet and find yourself in a daze, a panic, as you search for the perfect dress, the perfect outfit, the coziest of sweaters.
So many clothes; surely that perfect item is within the mess before you. Sadly that's not the case and I'll explain why.
Declutter Your Clothes Closet with 3 Organizer Tips!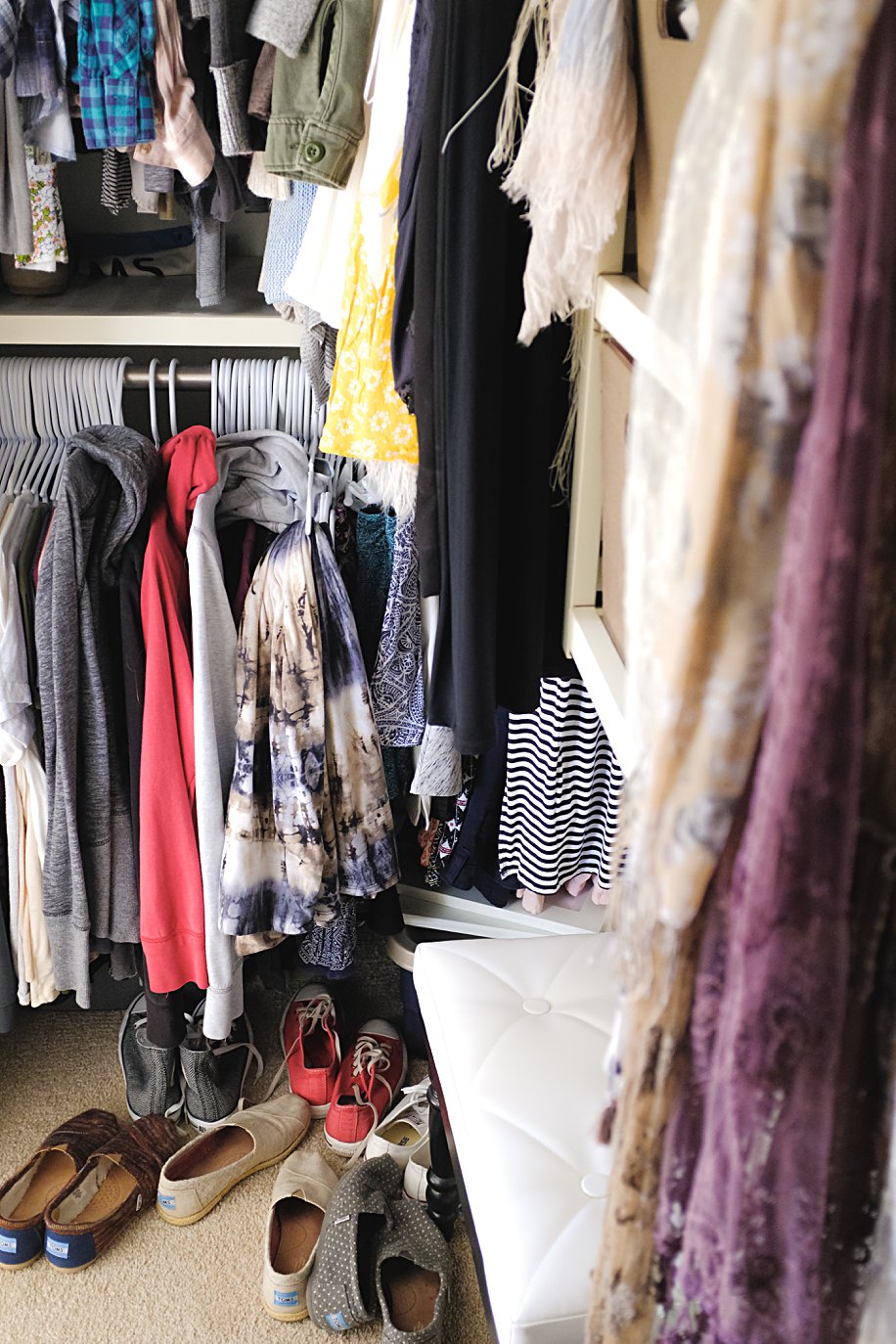 Understandably we as a society tend to have emotional connections to our clothing. The oversized bomber leather jacket like you stepped foot of the set of Top Gun. Or maybe it's your prom dress you plan to restyle like your favorite 80's movie Pretty n' Pink! Save your time and money and go watch this classic movie after your cut your cable tv bill!
Let's face it, you are never gonna have a Duckie/Blane/Andie moment.
You must disconnect from your clothing! (this would be tip number 2 of 3)
I must not get ahead of myself though.
Needed Supplies for your Declutter Process:
-At this point you will need three bins, or three cardboard boxes. Either type will do, just make sure you are able to properly label them.
You'll want to label them with the following :KEEP, DONATE, EBAY (I'll touch base more on Ebay later) Having these three containers will easily help you be on your way to Declutter Your Clothes Closet.
–Ventilated Shelving (this is an option, however if you live in the South I highly recommend changing out your solid shelving to ventilated for air circulation.
–Matching Clothes Hangers (this is also optional, I simply prefer it because it creates a flowing feel having everything hang on matching hangers)
Starting with Tip Number One:
1. CLEAR YOUR MIND
Take a step back from your mess. Remove each and every piece of clothing within your closet.
That's right, remove it all from your closet. Place each item on your bed, on the floor, or on a table. Take a deep breath and it's time to disconnect from your clothing.
Disconnecting from your clothing is one of the most important tips of Decluttering Your Clothes Closet. This pile of clothing is simply just material that keeps your warm and covers your body. The memories are made by you, not the clothing that was upon you within that memory. As yourself is that clothing item comfortable, useful, does it fit, and is it in nice wearable shape. Disconnect any and all other feelings, it's time to let go!
Next Tip Number Two:
2. DISCONNECT & LET GO
Disconnecting helps you let go of your clothing and shoes that may be too tight, too small, too big, in disrepair, and items you never wear!
The DONATE CONTAINER will be the items that are in great shape that you'd like to share with others. These items may not fit you properly, but will fit someone else perfectly.
Items that you just don't wear, maybe it was a gifted shirt, or maybe it was a sale that was too good to pass up…however you just don't wear it. Another thing to ask yourself is if the item flows nicely with other items in your wardrobe, if the answer is no then this goes into the DONATE or EBAY container.
Finally the EBAY CONTAINER is for mostly name brand items that can be easily sold on Ebay. I have found my American Eagle Jeans, Converse Sneakers, Jack Purcell, Columbia, and any other name brand items sell well on Ebay. This is a two for two win win situation! You will clear your clutter and make money! Ebay makes it very easy, they will walk you through selling your clothing and shoes.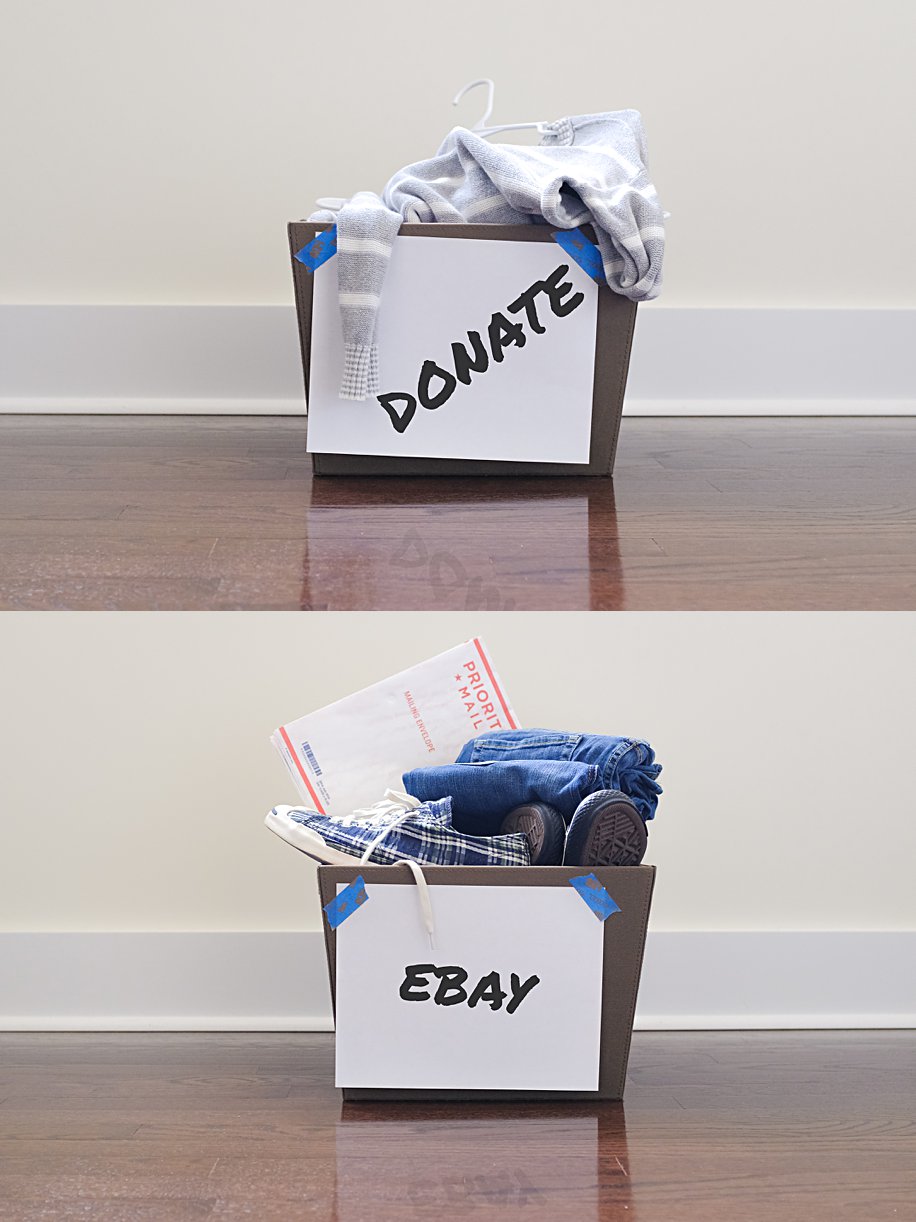 Finally Tip Number Three:
3. RECONNECT & RESPECT
Your KEEP CONTAINER will be those items you instantly know you want to keep; the items you wear weekly.
This will also be items that you love, I mean really REALLY LOVE! Your "Really Love Items" are the ones that make you feel good when you put them on and fit your body properly.
Lastly yes you are indeed allowed to keep a few items that mean something to you "however" they MUST make you feel good and fit your body properly.
By following these guidelines you will how have respect for your clothing and your clothing closet space. Respecting your clothing, you will take care of it better and feel better wearing it. By respecting your closet space, it will give you that "Cinderella Feeling" you dreamed of in the first place!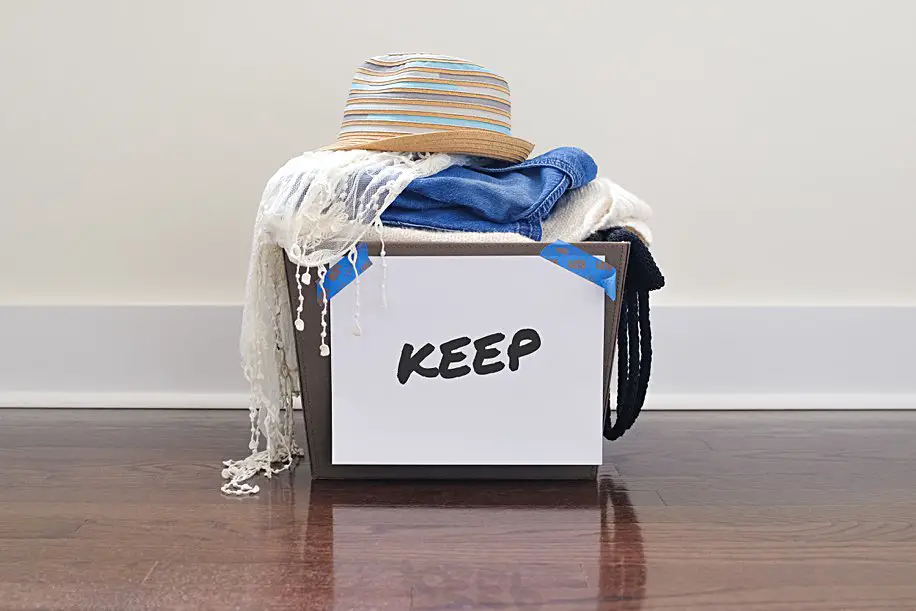 Additional Tips:
Furthermore a couple additional tips to keep in mind while you Declutter Your Clothes Closet.
Hang Scarves for Easier Access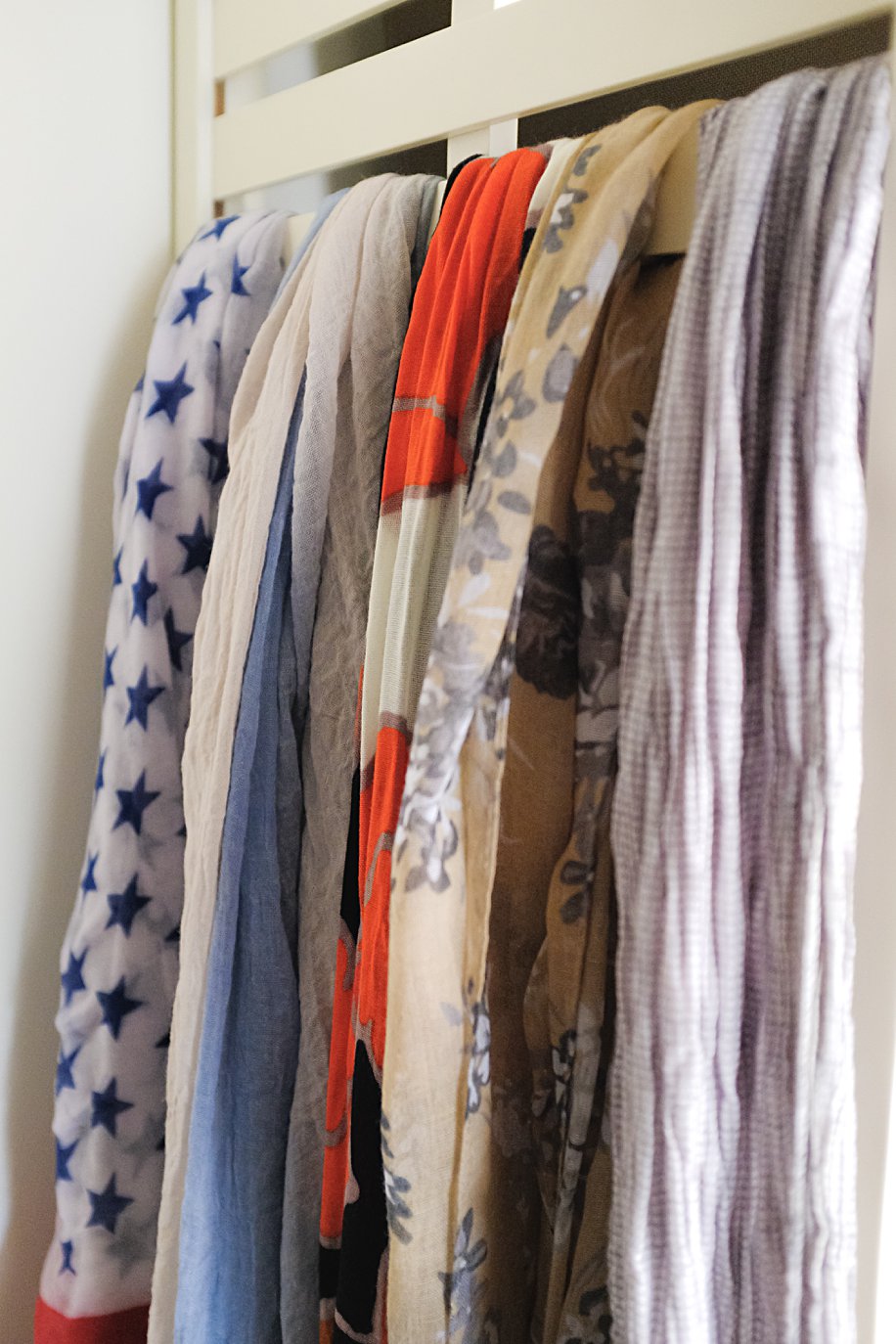 Sort Clothing Per Patterns such as Stripes and Solids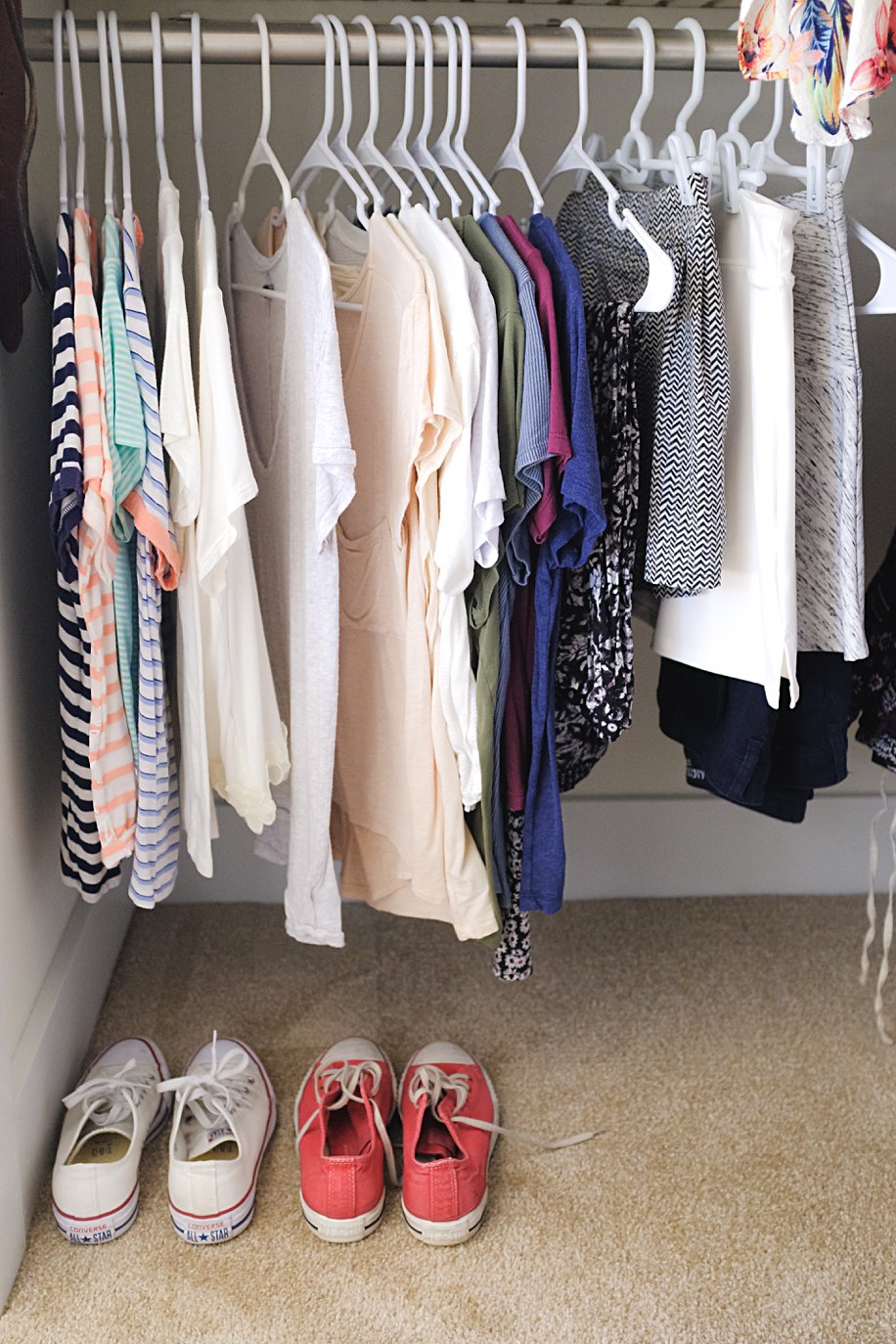 Cute Hats can be Very Pleasing to one's eye, so place them upon shelving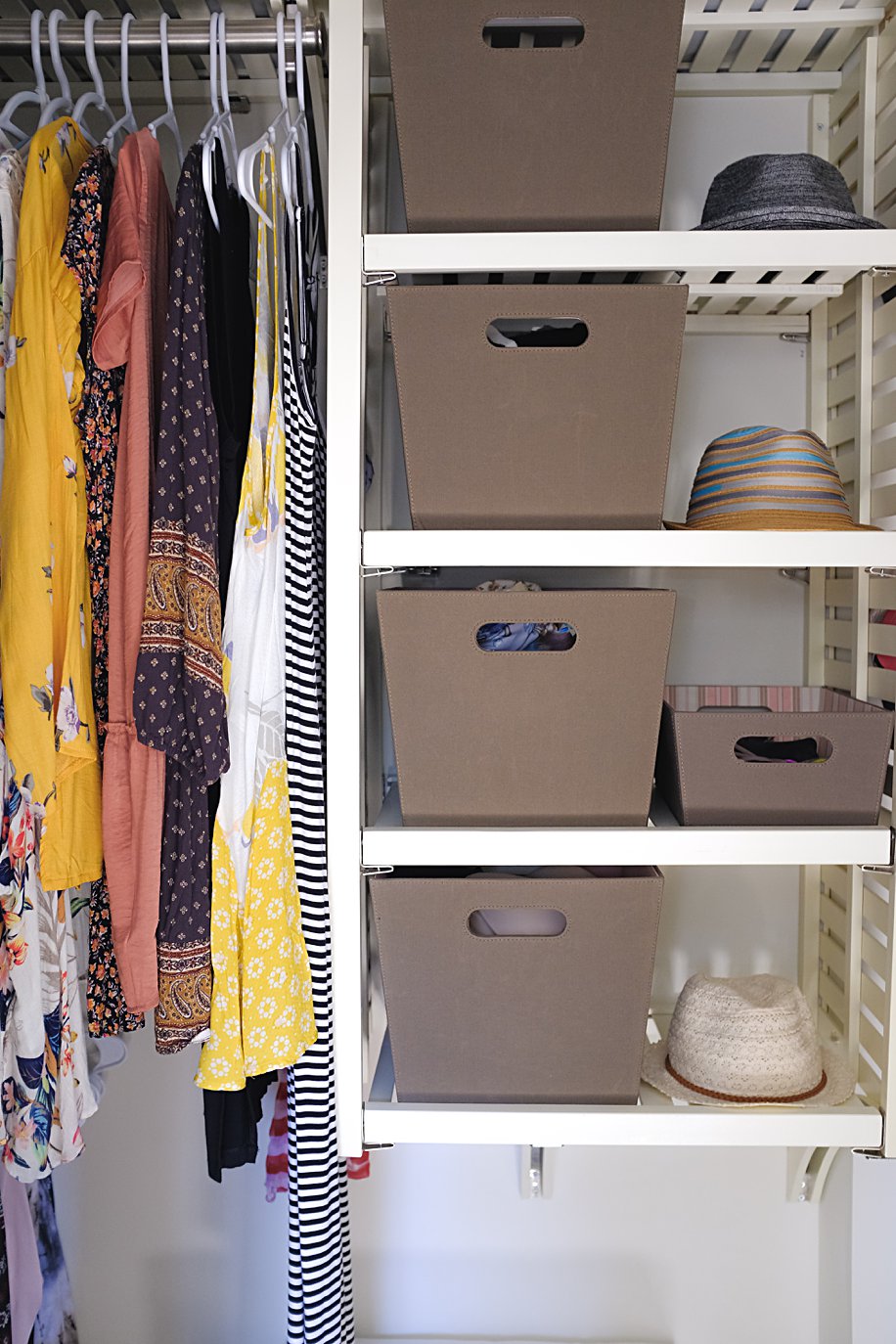 In Conclusion…step into your perfectly placed closet and high-five yourself.
Most of all this is your breathing space, therefor it's your place to be YOUR Beautiful Self!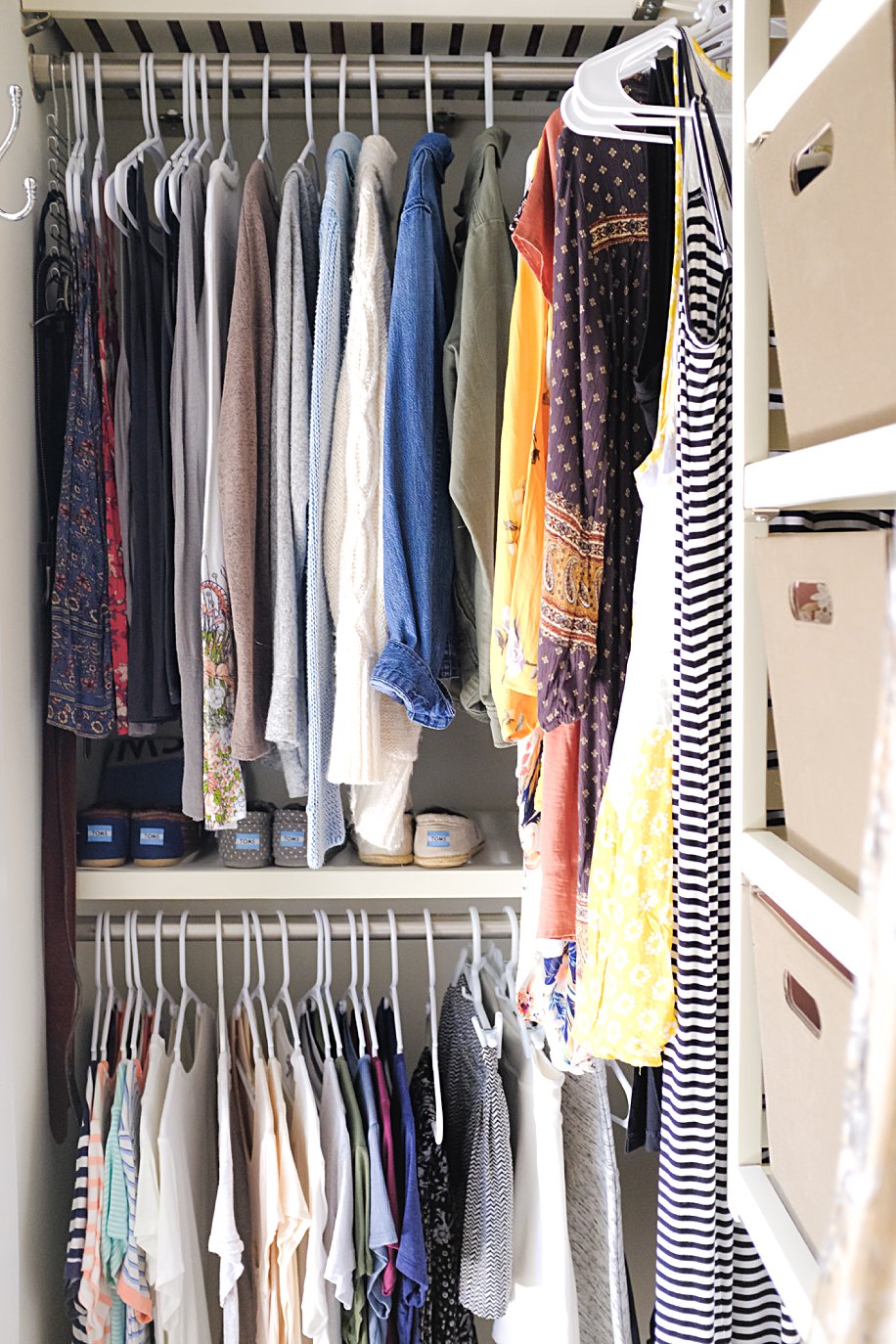 I WOULD LOVE TO HEAR YOUR THOUGHTS IN A COMMENT BELOW!
DID YOU RECENTLY TACKLE YOUR CLOSET? ANY ADDITIONAL TIPS? DO YOU HAVE TROUBLE DISCONNECTING WITH YOUR CLOTHING?
TELL ME ALL ABOUT IT!
Thank you for enjoying my Blog!
I sure do appreciate it and would love to hear from you in the comments!
Peace, Love, and Simple Living Friends!
~Erin