Air Plants Are So Sweet & Simple, therefore an Air Plant Simple Care Guide of the Tillandsia is Everything! Easy to Care For, Hardy Little Plants that Thrive on The Air We Breathe…the Air Plant.
Spikey, Flowy, Pokey, Wispy, Mystical, Easy, and Yes Sometimes even Fuzzy are just a few of the many descriptive ways that come to mind when gazing at these beautiful simple little plants that thrive in the air we breathe!
I don't know about you, but the moment I set eyes on these lovely little plants, I was captivated by their intriguing ways. First one I saw was perched within a glass globe. No dirt, No Sand, No Nothing! That's right, it was simply enjoying the air within the little glass globe…but surely it would be hard to care for? Surely it couldn't be that simple to just place it within a little glass globe…or could it? I would soon find out, as I purchased that little plant within the glass globe and have since added quite a few more little breathers of air to my Air Plant Family. For any of you wondering if these little lovelies are easy or hard to care for….
I'm here to share my Air Plant Simple Care Guide of the Tillandsia with You!
AIR PLANT SIMPLE CARE GUIDE: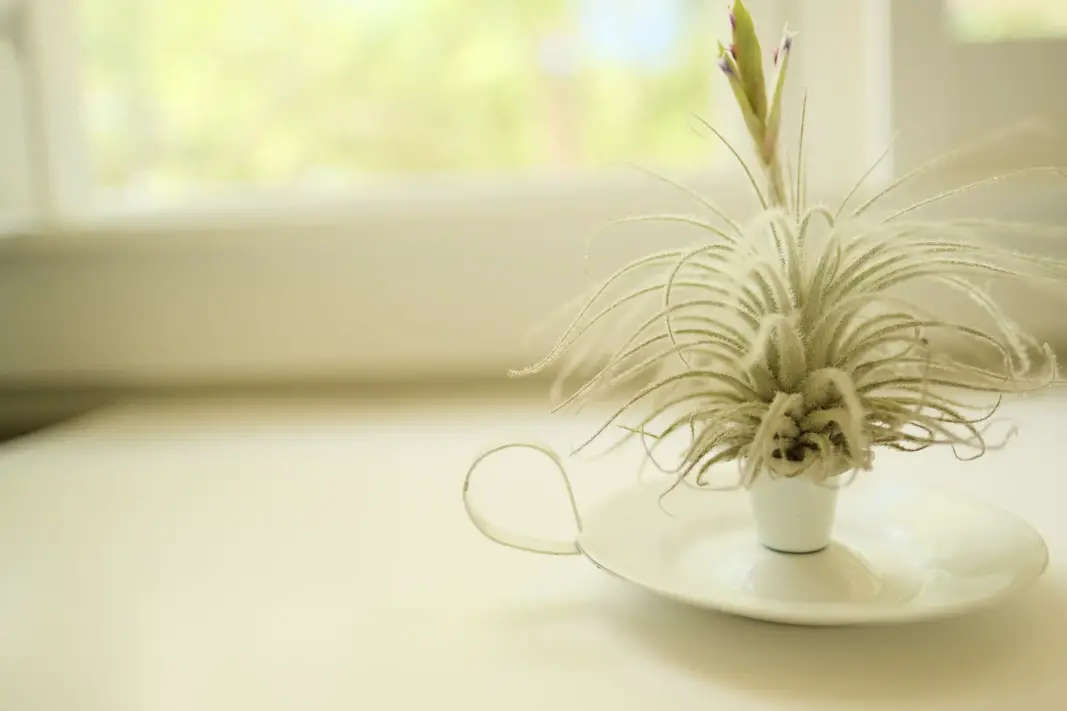 PLANT FAMILY: the Air Plant is a Tillandsia, which is part of the Bromelaid Family
unlike the Bromelaid, they do not live in soil, they thrive on air.
PLACEMENT: placement of your Air Plant can be almost anything your heart can imagine from shells, wood, glass globes, macrame, roots, drifwood, teacups, vases, and the list goes on!
*Do Not Seal Their Container
*I LOVE finding thrift-store display holders for my air plants
LIGHT: Air Plants thrive on bright indirect sunlight
WATER: water Air Plants by soaking in filtered water once a week for 1hr & thoroughly air dry on a paper towel before returning to placement. May require misting in between waterings
AIR: air circulation is very important for your Air Plants.
TEMPS: Air Plants enjoy warm typical home temps of 60-70 degrees
DEAD ENDS: Once in a while your air plant may have dry dark dead ends, simply trim the dead ends off like you would on your own hair!
PROPAGATION: Air Plants produce their own pups!
Stay tuned for my upcoming blog on Air Plant Pup Propagation.
FERTILIZATION: Use spray air-plant fertilizer, easy peasy!
BLOOMS: Air Plants only bloom once in their life, if you are lucky enough to have one bloom it's such a beautiful thing to witness!
WHERE TO PURCHASE: I've mailed ordered many of mine, this is a NICE SET OF AIR PLANTS! I REALLY WANT THIS BIG GUY, HE IS SOOOOOO PRETTY!
CONTAINERS: THERE ARE SOOOO MANY FUN CONTAINERS TO CHOOSE FROM:
This is a Nice Glass Globe Set, Who wouldn't wanna Sloth Air-Plant Holder, too cute!
This Air-Plant Wall Display is so cool! These are also kinda cool modern displays.
or a Hand-Holding Air Plant Display….yes please! …AND AIR-HEADS!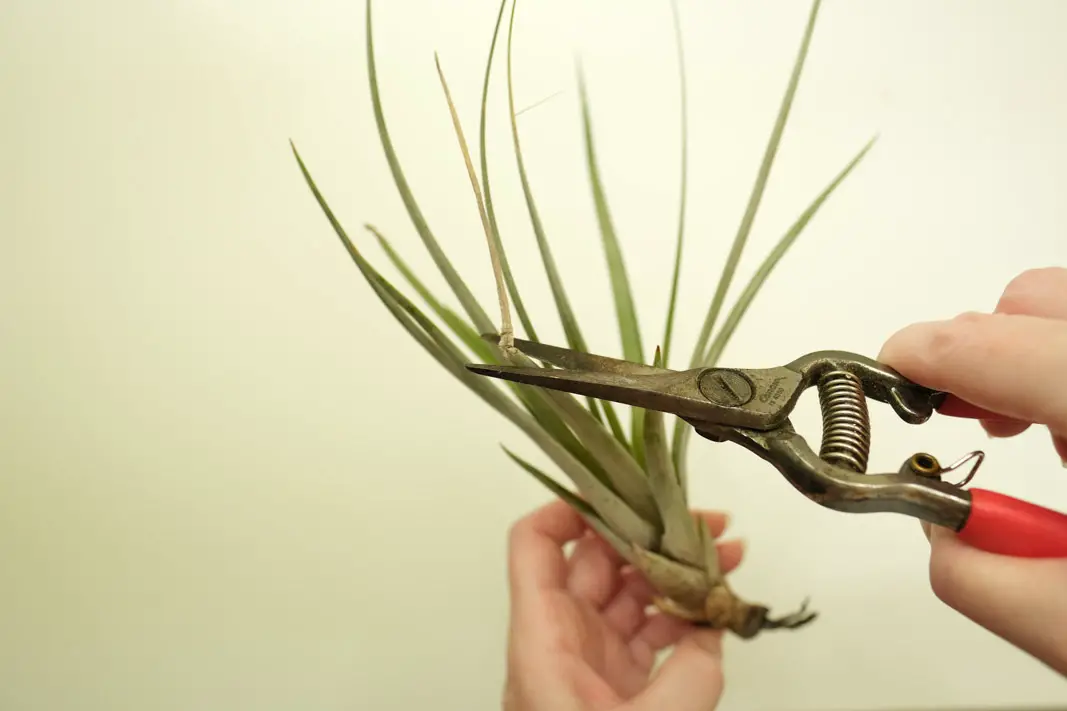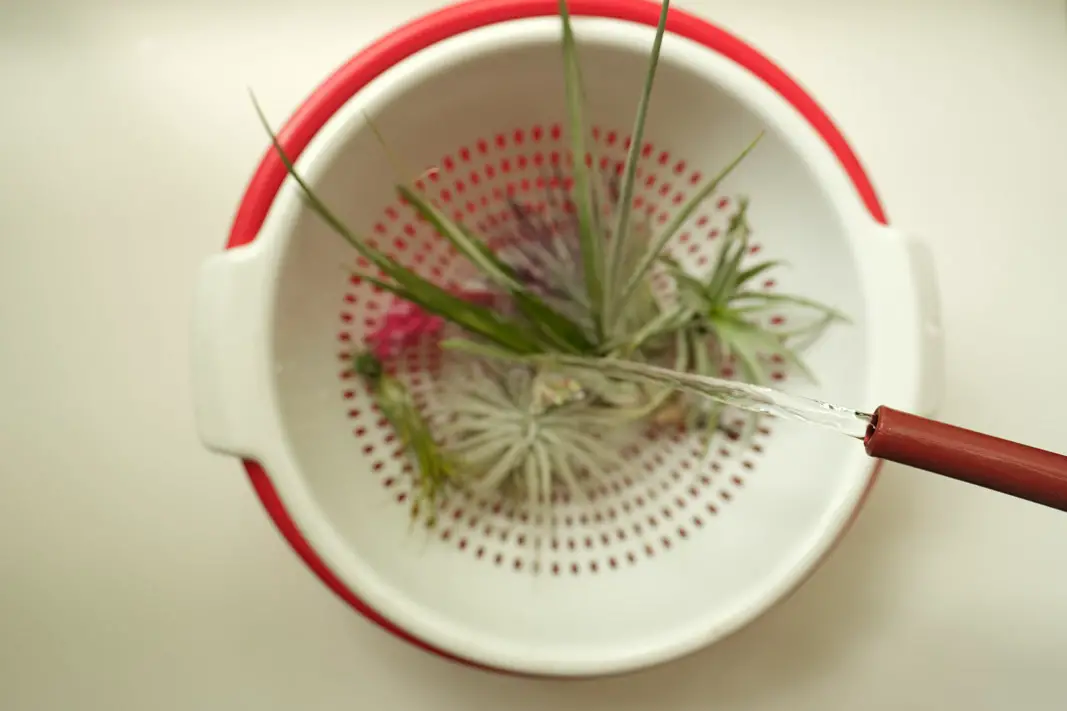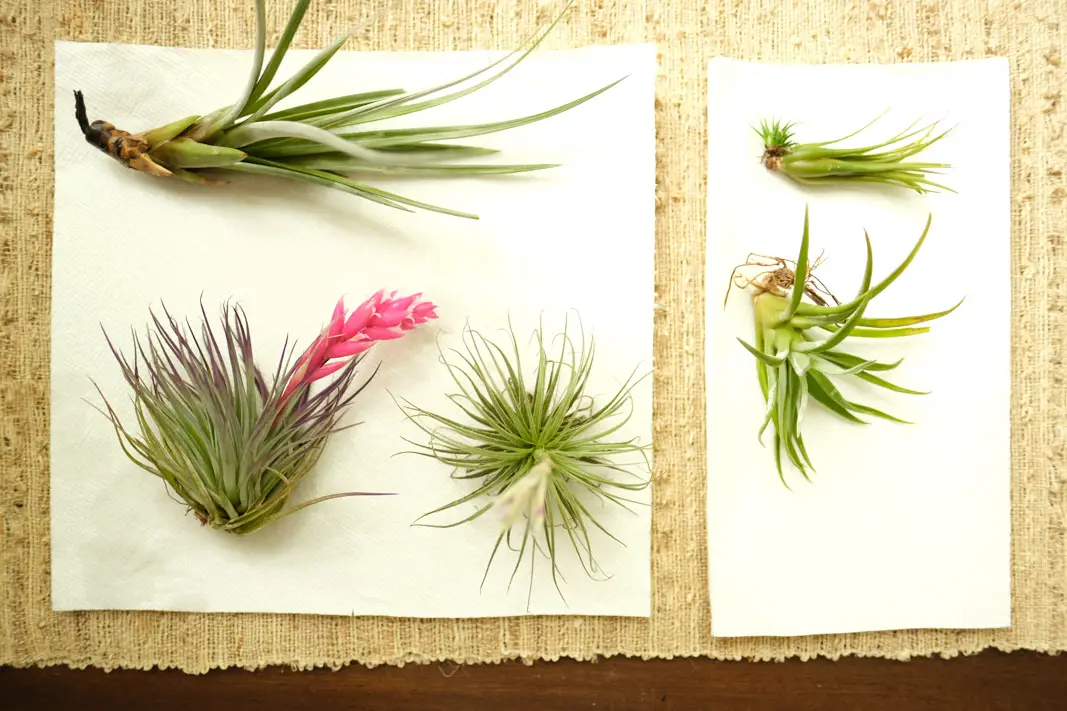 A FEW OF MY AIR PLANT FUN-FINDS: